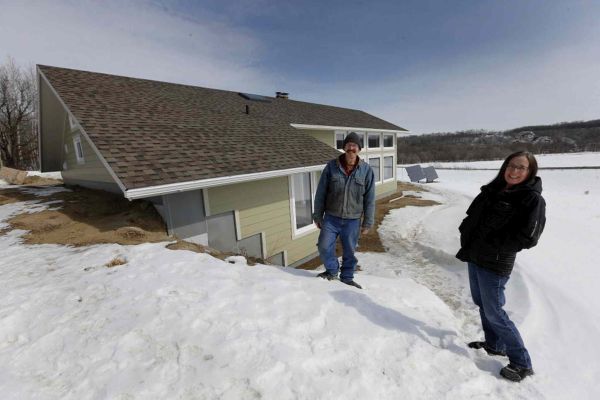 Most people go into hibernation when they retire, but husband wife duo of Will and Bev Eert don't wish to succumb to their retirement. The couple has been building a self-sufficient home into a small hill south of Portage la Prairie, Manitoba, Canada. The solar-powered timber-framed home is partially built into the side of a hill to shield it from winds and to keep it cool during summers.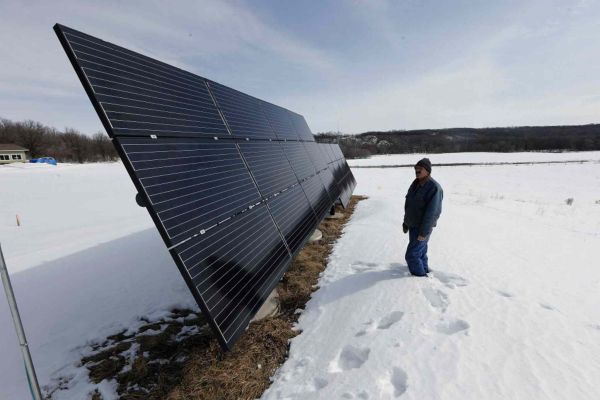 According to the couple, southern Manitoba gets more sun compared to other parts of Canada, however Manitoba Hydro (electricity and natural gas provider) states 'there is not enough sunlight during winters to make solar power an efficient alternative to hydro in Manitoba.' This off-grid home thus challenges the Manitoba Hydro head on.
Evrt's, who have designed and built the home by themselves have installed two arrays of 24 solar panels outside the front lawn, which produce 4.4 kilowatts for about 24 kilowatt hours. The energy produced by these panels is stored in large batteries and is then used to power the house around the clock.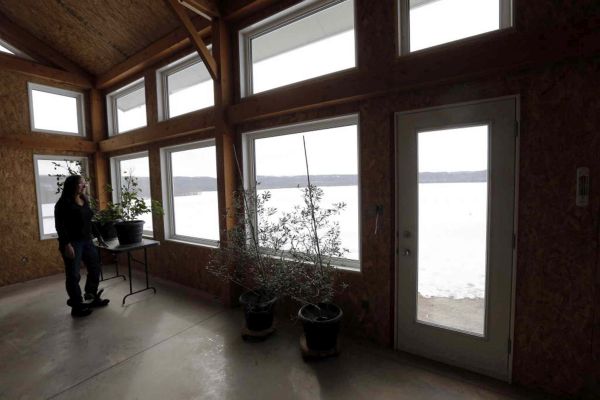 The beautiful home is built chiefly from timber and features large glass windows, which allow in ample sunlight and provide the couple with panoramic views of the Assiniboine River. Will and Bev have installed a wood stove (for extra heating) and have an electric cooking range, a dishwasher, washing machine and dryer all that are powered from the batteries charged by the sun. The couple say, their solar panels produce excessive energy, which they will using to power the radiant floor of the house to keep the house warm.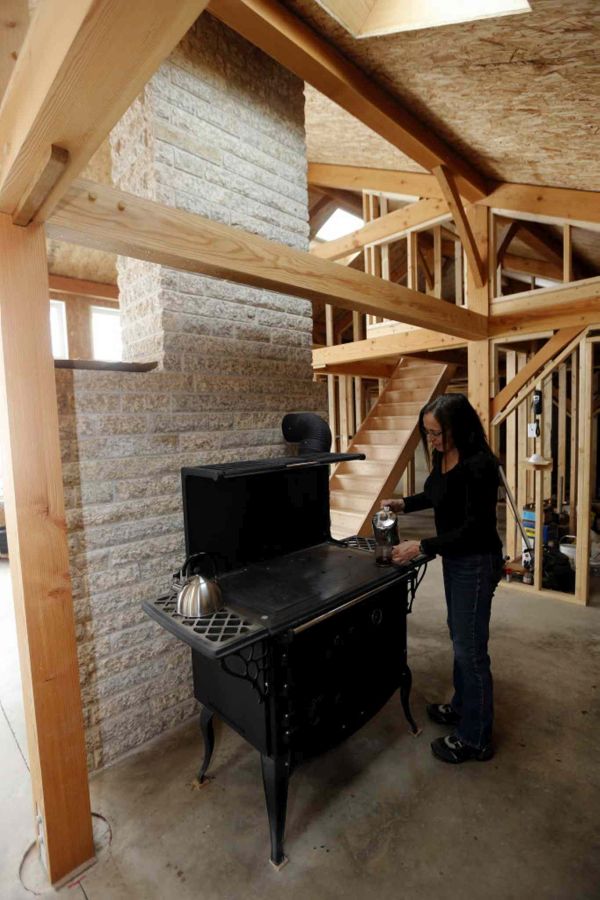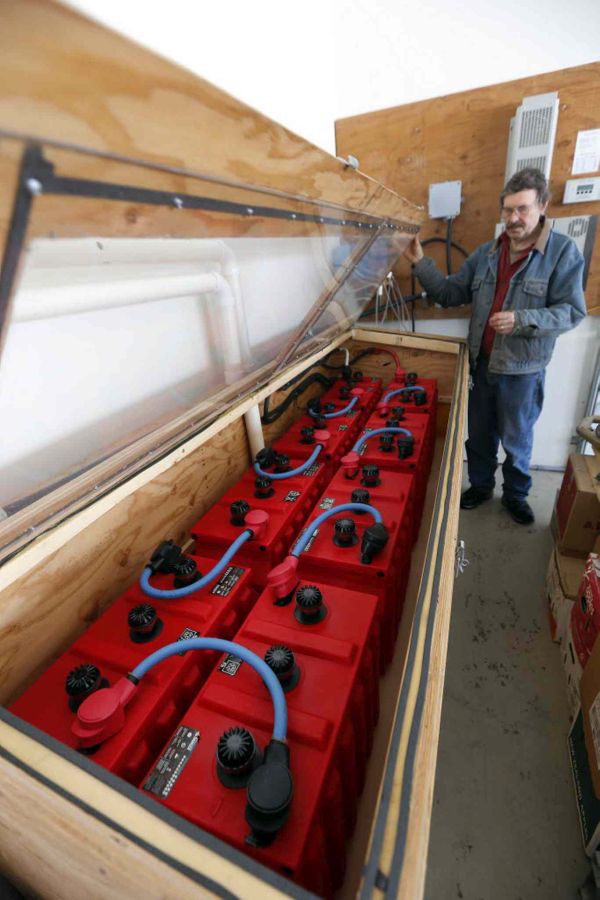 Via: Winnipeg Free Press