Designed by prize-winning architects Herzog & de Meuron of Basel, Pérez Art Museum Miami (PAMM) is South Florida's modern art museum full of sweeping views of Biscayne Bay, outdoor plazas, and a variety of modern indoor spaces for different types of events. Over a few months, STARR Catering Group and Pérez Art Museum Miami (PAMM) have unveiled Cucuyo, a cocoon-shaped 3D-printed café as the latest addition to the museum's dining program. Named after summer childhood memories of catching glowing beetles in the backyard, the cocoon-shaped outdoor bar was designed by South Florida's Berenblum Busch Architects (BBA) and manufactured by Amsterdam-based MX3D using innovative 3D printing technology.
This 700-pound stainless steel structure proves that 3D printing technology can also be applied on large architectural scale. A software-controlled industrial robot, equipped with an advanced welding machine is used to construct the open shell exterior using intricate crossbeams that cover the interior space of the café. The Cucuyo café consists of three major components that need to be assembled separately.
After complete assembly, the final piece measures about 20 feet long, 9 feet high and 12 feet wide that can be disassembled for easy relocation. The café will serve coffee, sandwiches and other delicacies by Executive Chef Kaytlin Dangaran at Cucuyo. Despite being a highly functional and mobile café, it also becomes an artistic talking point for visitors to the museum.
3D printing technology is not only used in architecture, but also for making elegant furniture and food items in your desired shapes. This 3D-printed mobile café is a glimpse into what 3D-printing can do for the architecture industry. Cucuyo will be open for public daily from 9:00 a.m. – 6:00 p.m except for Wednesday.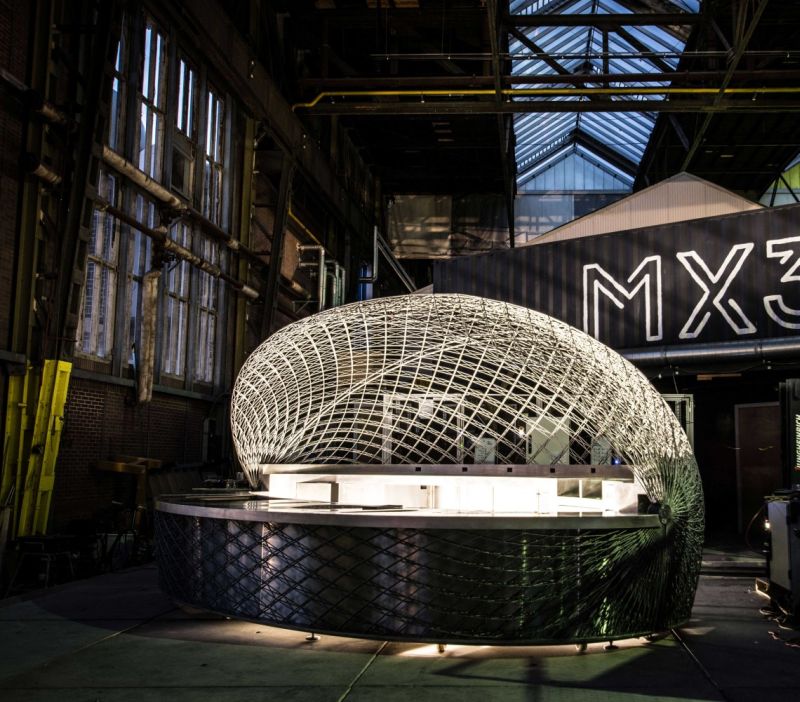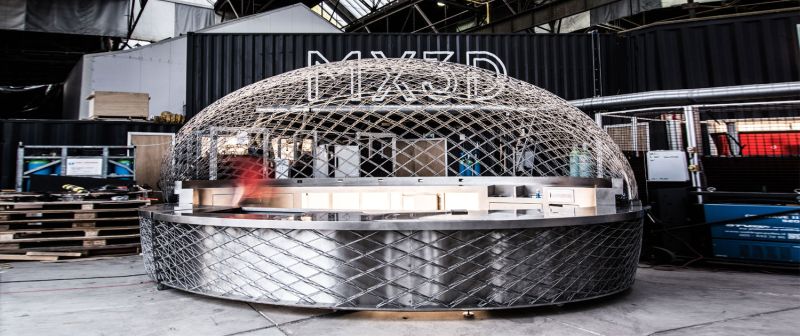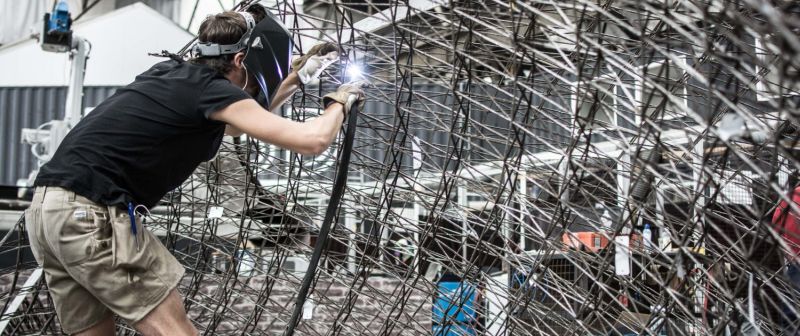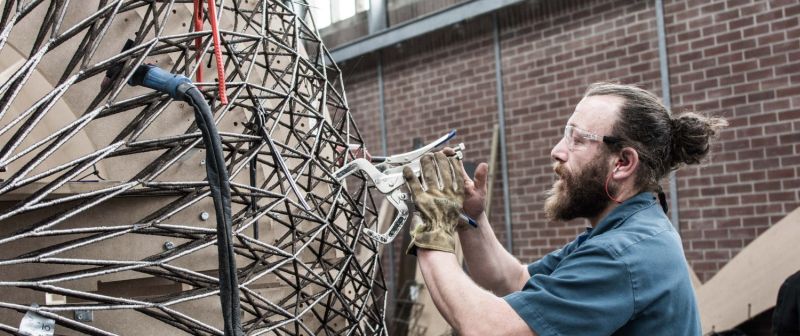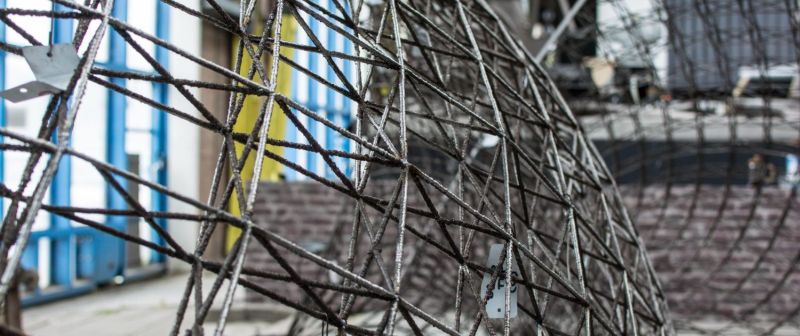 Via: 3Dprint