When we say 'creativity means intelligence having fun', we are referring to the llabb Studio; wherein the young Italian architects are constantly churning innovative ideas to keep their clientele happy. So, when approached by one of their clients to create division between the living space, and two sleeping areas within the space constricted apartment in a Ligurian coastal town; the out-of-the-box thinking architects came up with a plan, that not only impressed the customers but also received praises globally.
The idea was to create a large Rivera Cabin; custom designed wall unit in a studio apartment of 376 square feet (35 sqm), with boat interiors as a reference. The designers made sure to think in three dimensions, and then created an optimized living space with built-in furniture, sleeping area and storage.
Also Read: Baitasi House has moving walls controlled via a smart TV
The tiny apartment wall has multiple functions in it. It is made from okoume (known as marine plywood) in white and blue, and the depth of the wall is used as an assortment of open and closed cabinets. This customized wall unit also comes with two sections. Lower section with two doors consisting of a master bedroom, and plywood shelves that is a built-in wood-lined with open dresser fixed at the end of the bed; and, the upper section comprising the second sleeping area or a guest room with windows that can be opened to look out into the living room.
Lastly, there's a kitchen and a dining area that is placed at the end of the wall path, opposite the couch. Although this amazing custom wall unit lacks handles, its interior design offers a comfortable and spacious place to live in.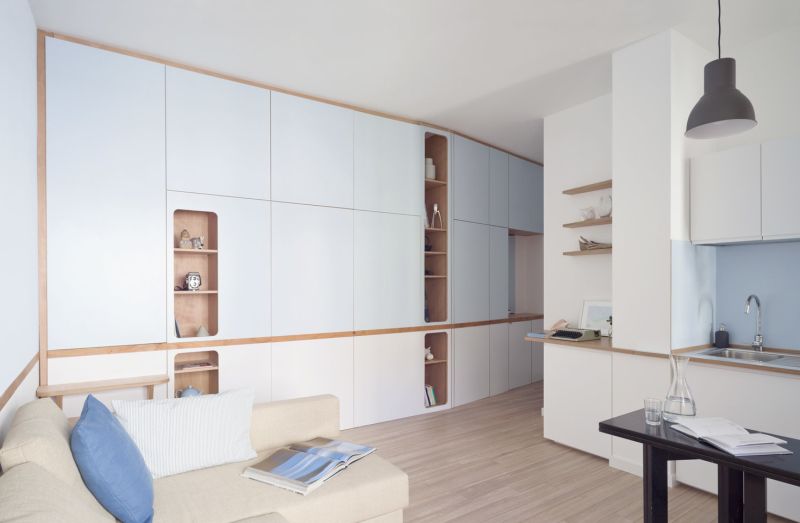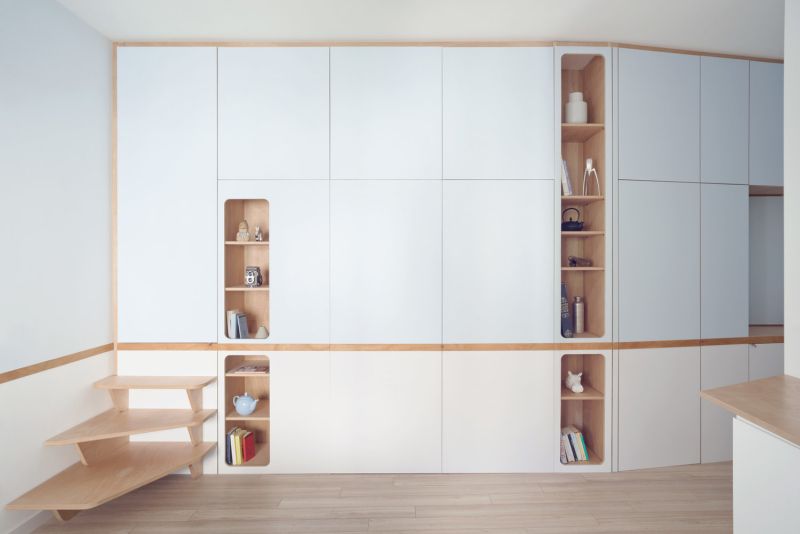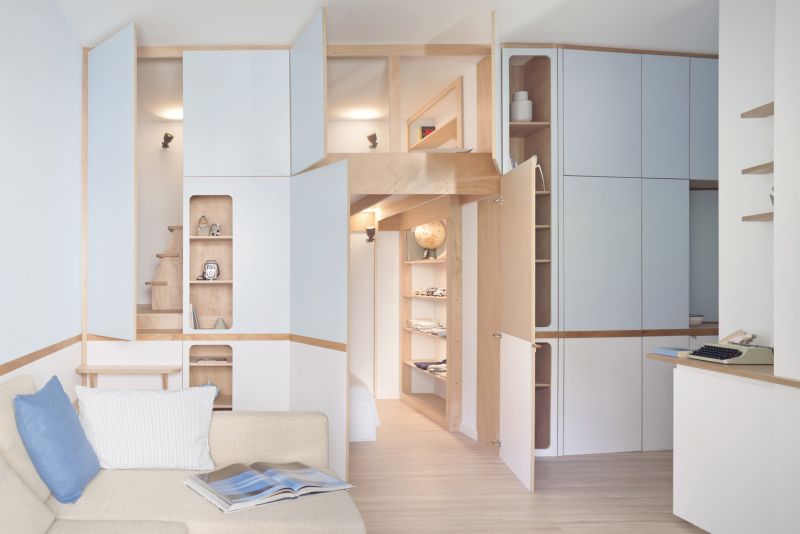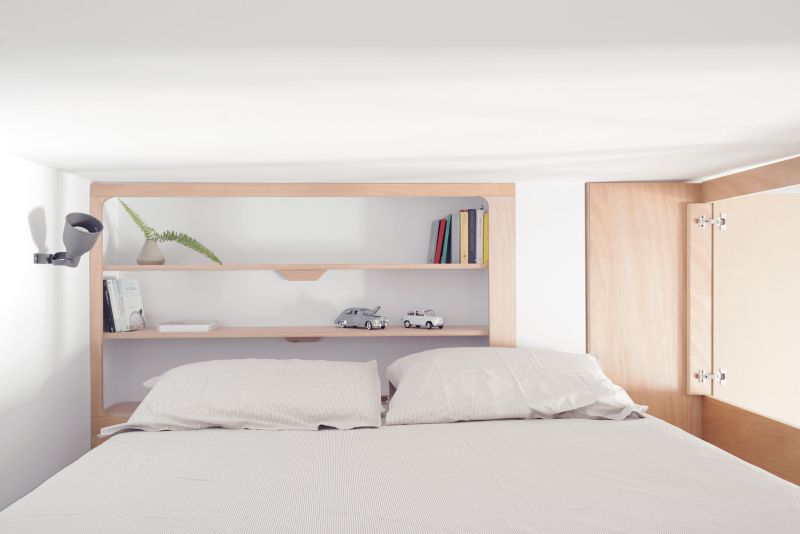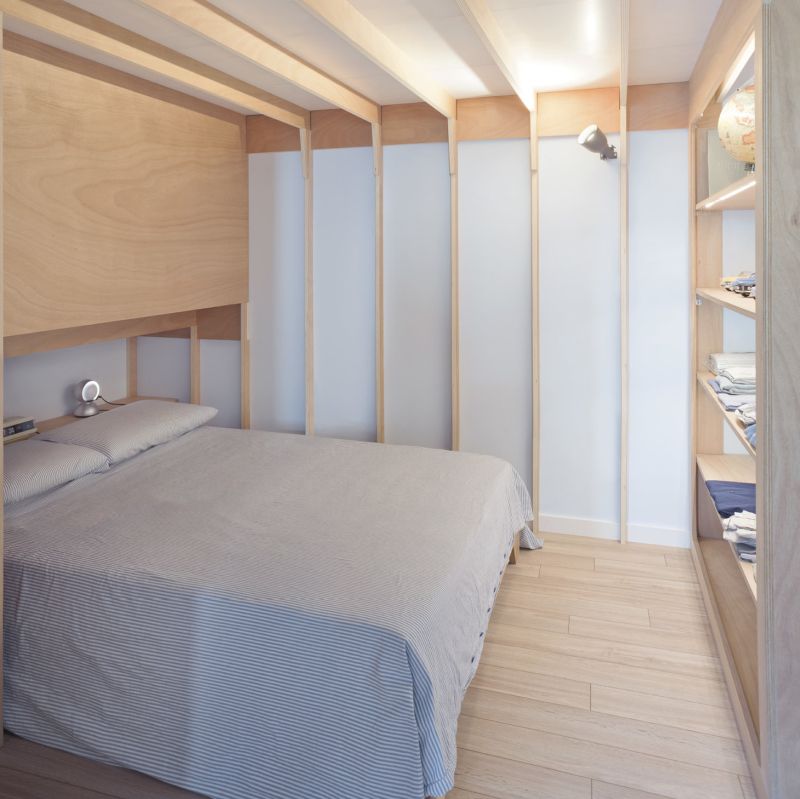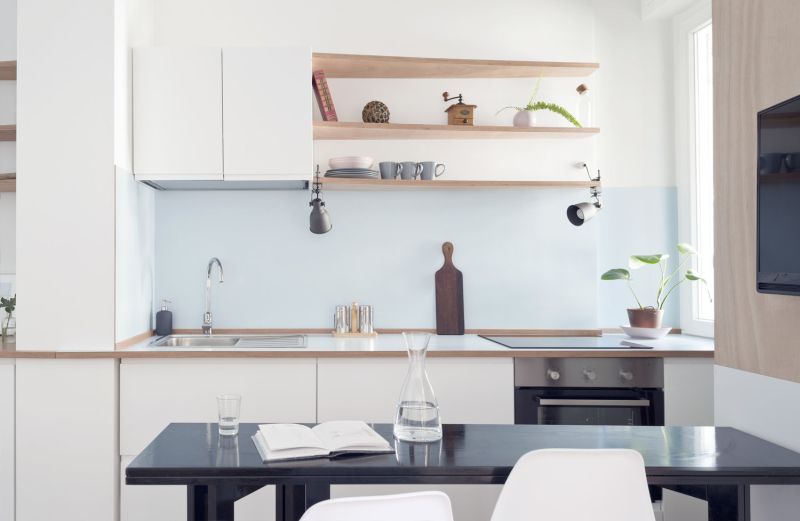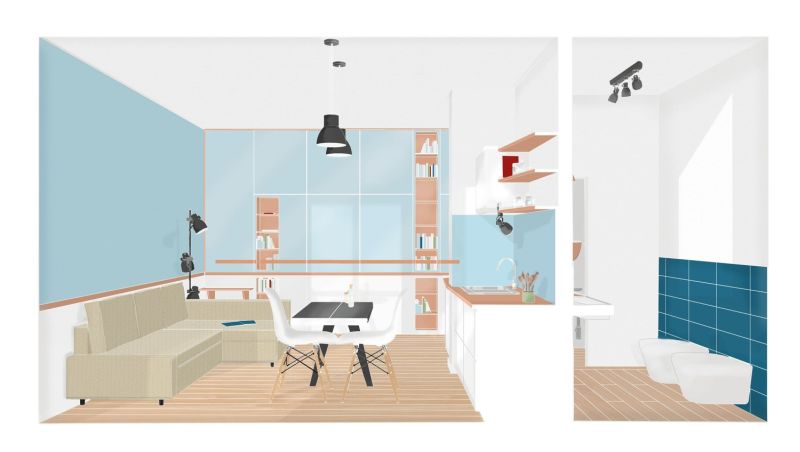 Via: Contemporist