With the idea to utilize desert sand in product design, the designers at The Foundry by Tinkah (the multi-disciplinary design firm based in the United Arab Emirates) have developed a new kind of moldable material. Dubbed Ramel, this sand-like material can be used to create never-before-imagined household products. For now, they have designed and produced reusable coffee cups using the material.
Inspired by the Bedouin coffee cup, the Ramel coffee cups feature a conical handle at the tapered bottom, allowing them to be held up in the traditional manner. On the other hand, the plain and rounded tips of the cups allow easy sipping. Combining visual, tactile and heat insulative properties of desert sand with castability of slip ceramic, these coffee cups are sure to grab attention when placed on a table or shelving.
Each Ramel set contains four coffee cups and costs about $177 at The Foundry. The company showcased these desert sand coffee cups at Dubai Design Week 2018.
Also Read: 50+ Awesome Latte Art Designs to Leave You Impressed
According to the company, the desert sand is molded into a ceramic surface by controlling the mold moisture, casting time, glaze type and firing temperatures.
Turning desert sand into reproducible products with ceramic surfaces is surely a great idea, showing off the varied possibilities of product design with sand.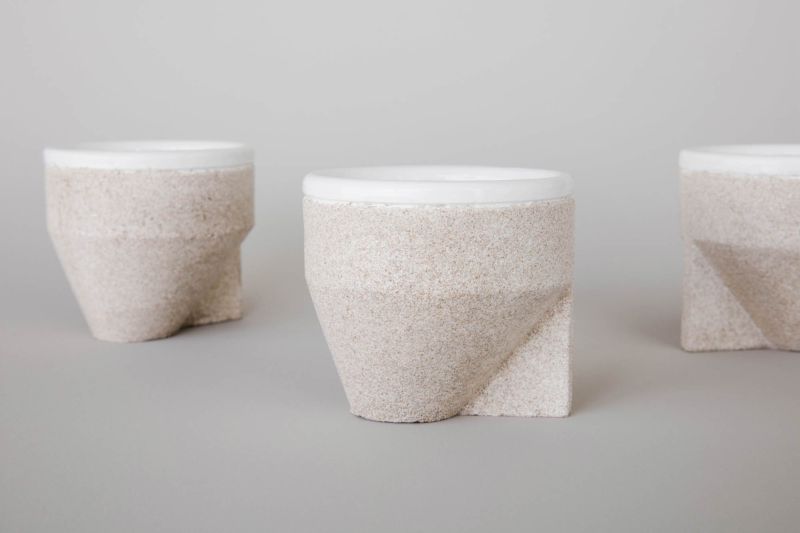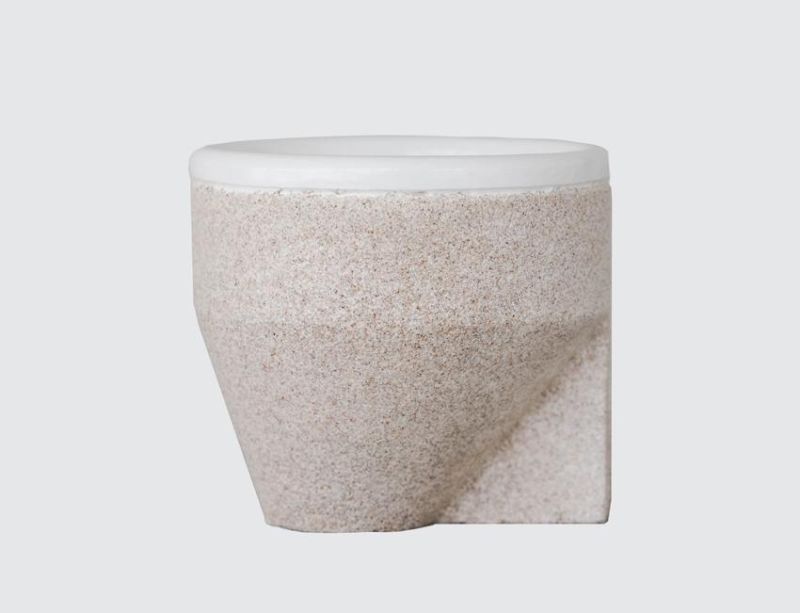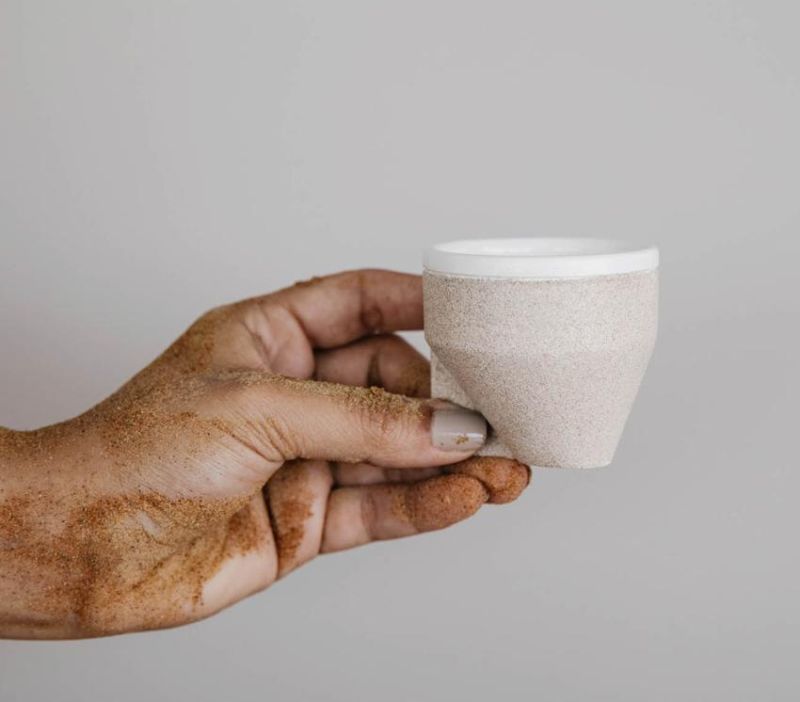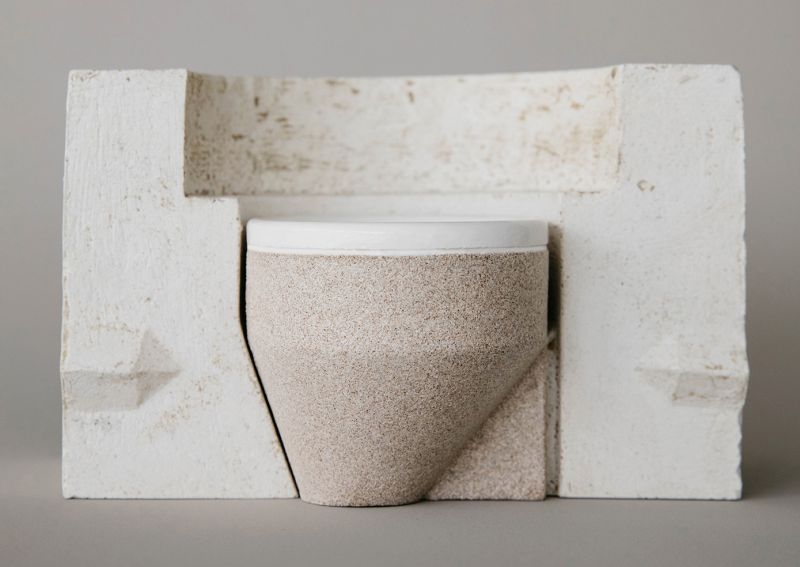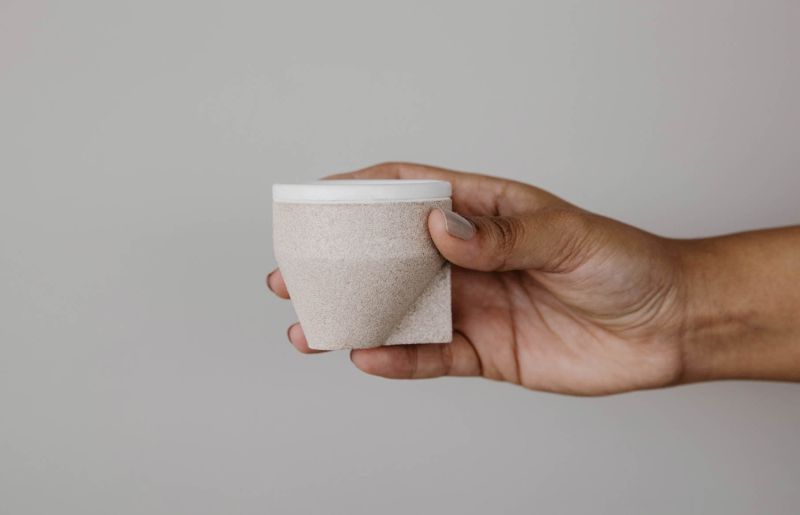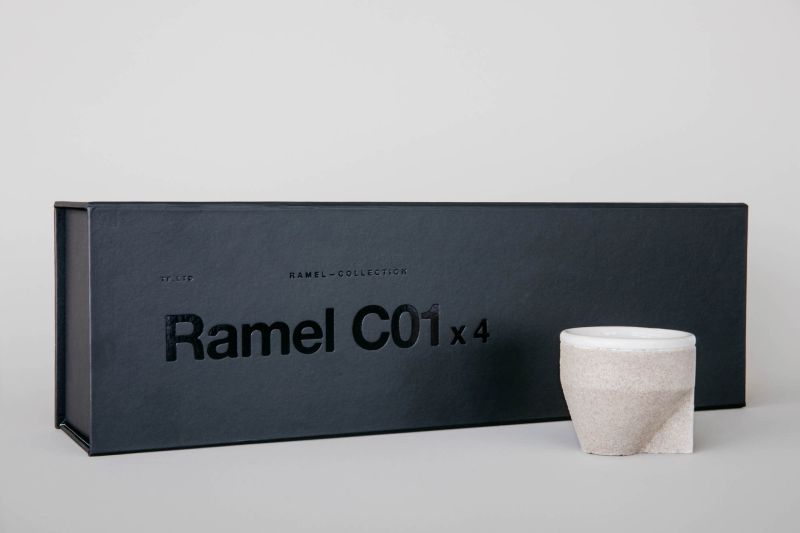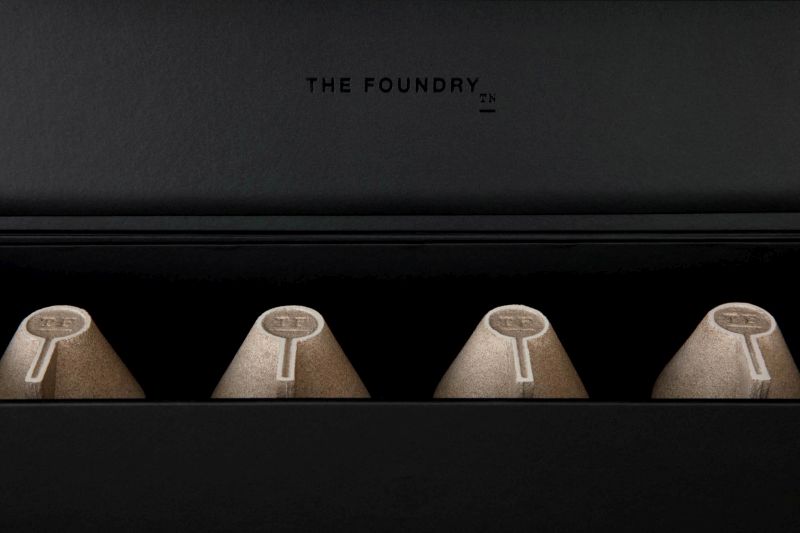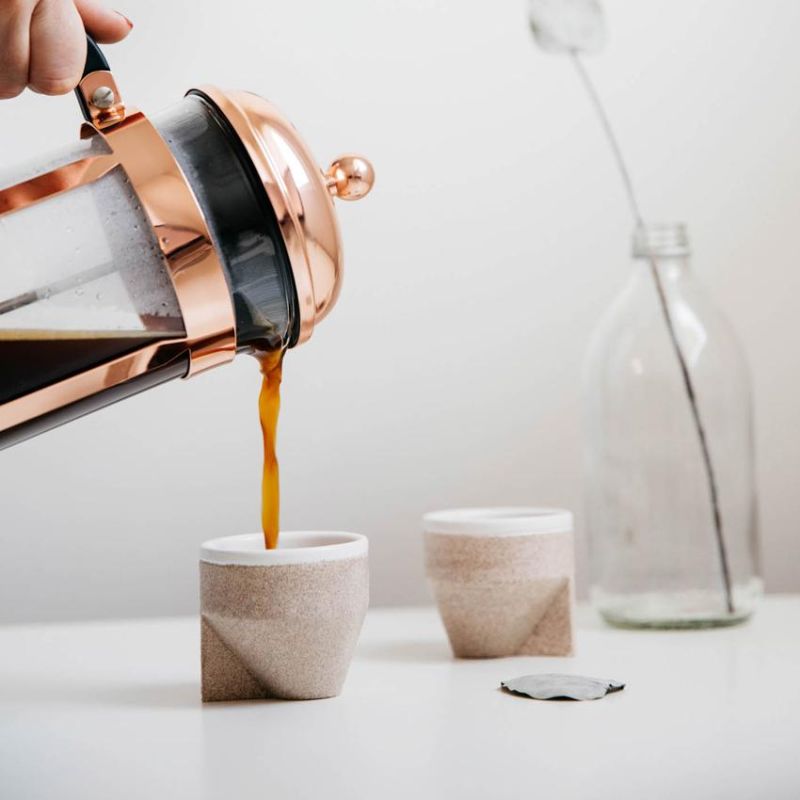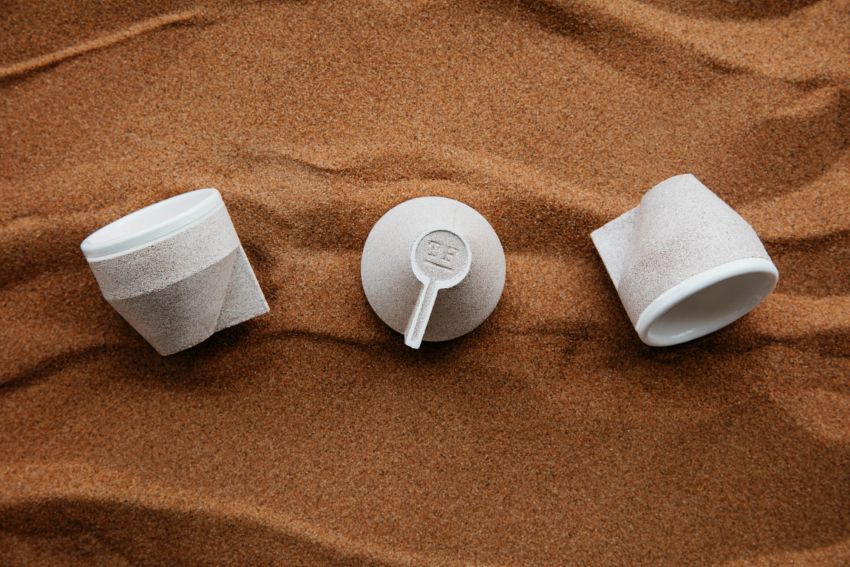 Via: herskhazeen