Halloween is just around the corner, and if you are fan of glitter and shimmery things then this DIY surely holds some great advantage. Peaches Freund, popularly known as Aunt Peaches, has come up with an innovative way of converting old-fashioned jack-o-lantern (pumpkin) into glamorous and glitzy home décor items. Giving you the perfect option to add a tinge of glamour to scary and ghostly Halloween props.
Freund loves to convert anything weird and unconventional into rhinestones studded home decor item that embraces both interiors and holiday season. So, to begin with here are the things required for making jeweled pumpkin:
Foam pumpkin
Collage Day
Flat-backed rhinestones
Disposable knife
Draft glitter
White Glue
Mixing bowl (smaller in size in comparison with pumpkin)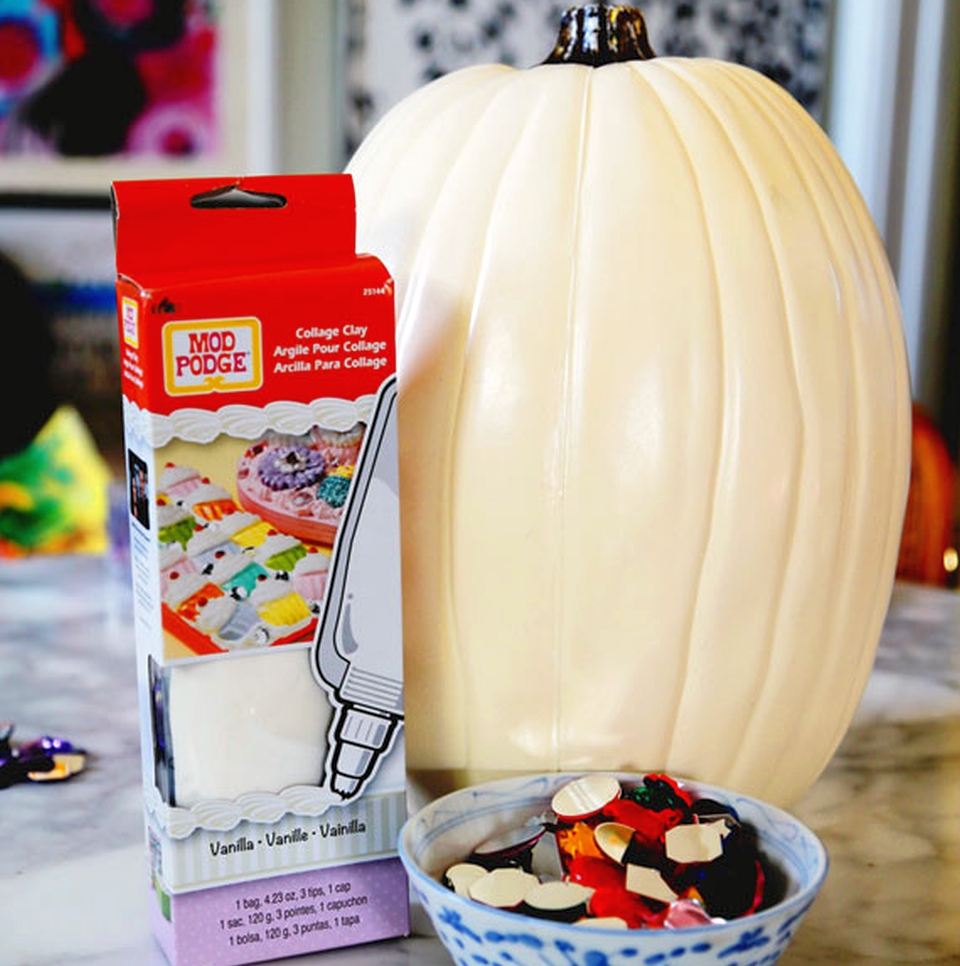 Things to consider:
It is very difficult to balance round pumpkin, so place the round pumpkin on a mixing ball. This will not only hold the pumpkin but will also make your task of covering clay easy.
If new with collage clay, the consistency of clay should be equal to buttercream frosting, as it dries into lightweight clay but has strong holding power.
Step 1: Turn pumpkin upside down and cover approximately 25 percent of foam pumpkin with collage clay. Layer it around the bottom to provide a stable base. According to Freund, covering the pumpkin is not about attaining perfection, even fair coverage of pumpkin can help in decorating it with rhinestones.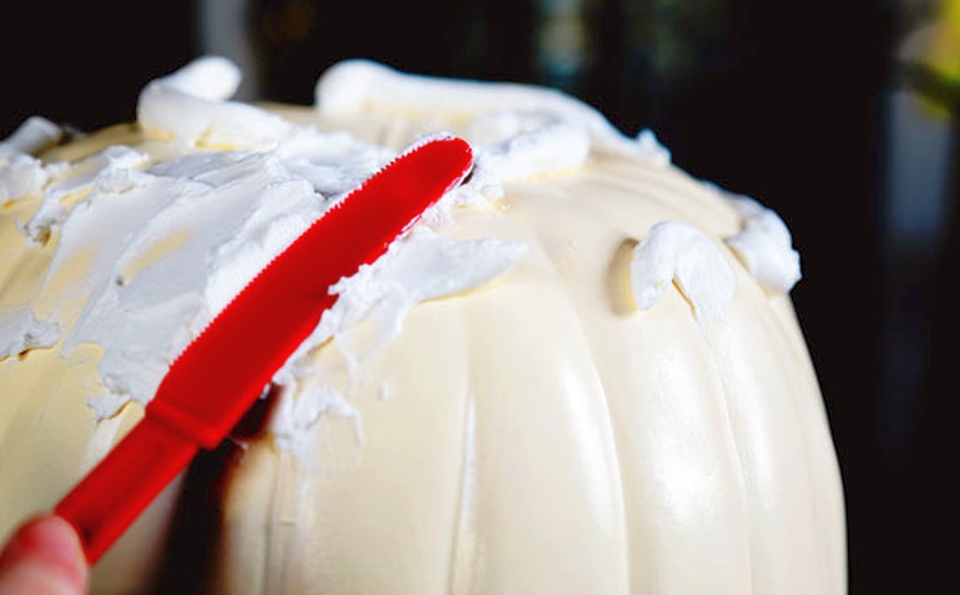 Step 2: Once covering a particular portion of pumpkin, start pressing the rhinestones in collage clay. It is advisable to start from the center, as it offers better clarity of design.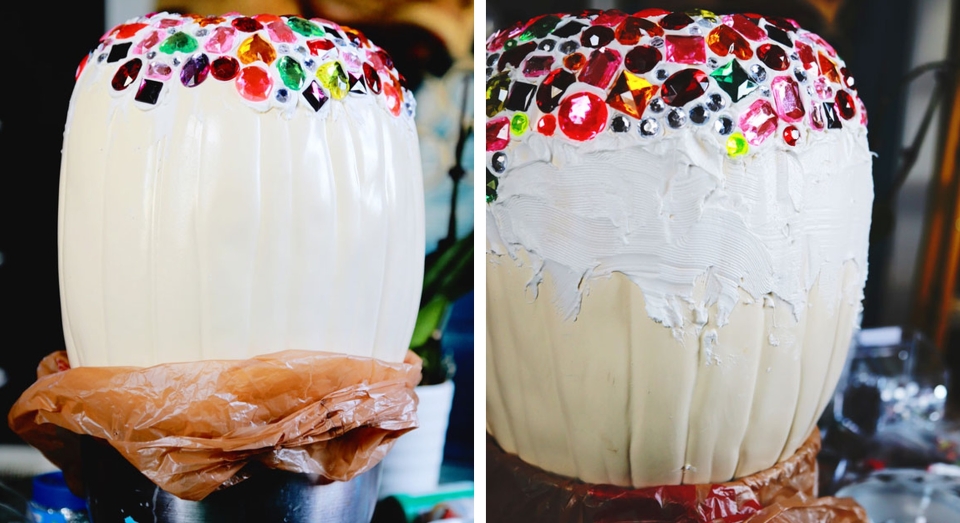 Step 3: After adding colorful stones, again follow the step 1, i.e. cover 25 percent of pumpkin with clay and rhinestone. Once half pumpkin is done, let it dry overnight.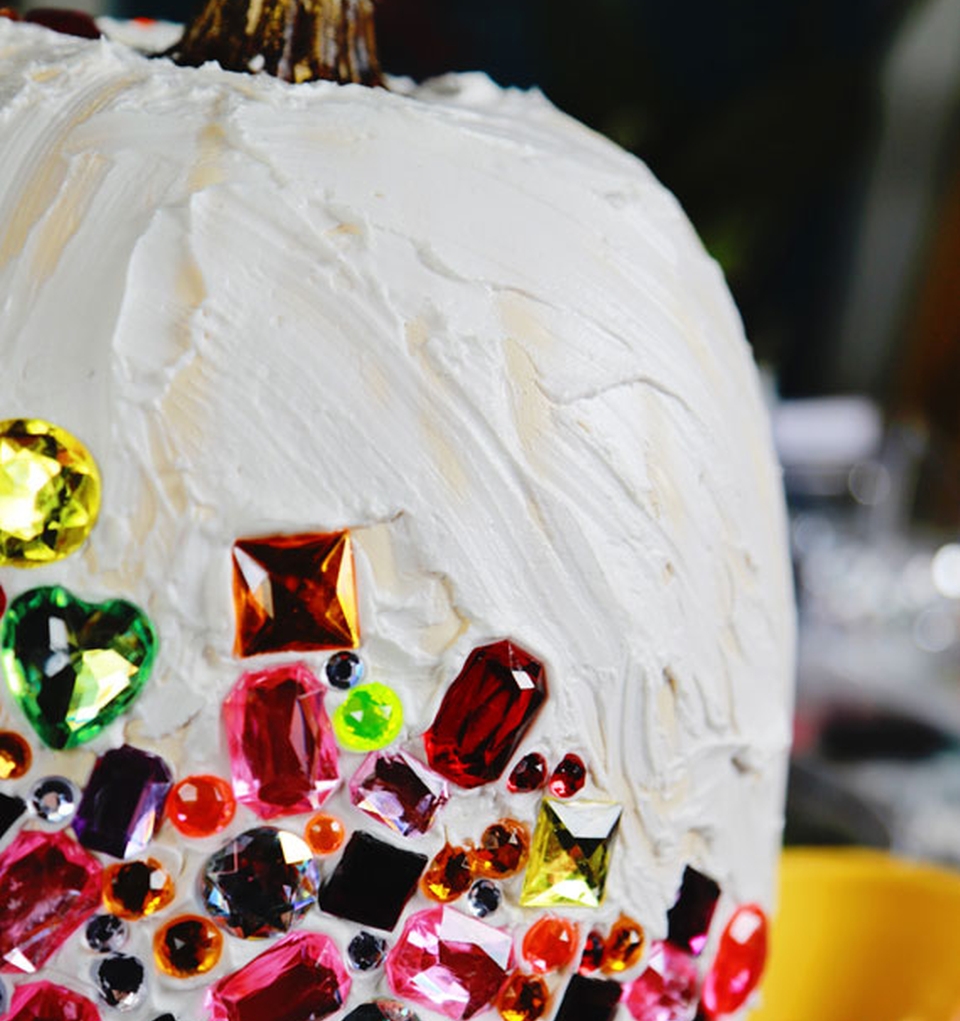 Step 4: Once dried, work on remaining half of it. You can also cover the stem with glitter and stones, as a final touch. After decorating the whole pumpkin, let it dry overnight.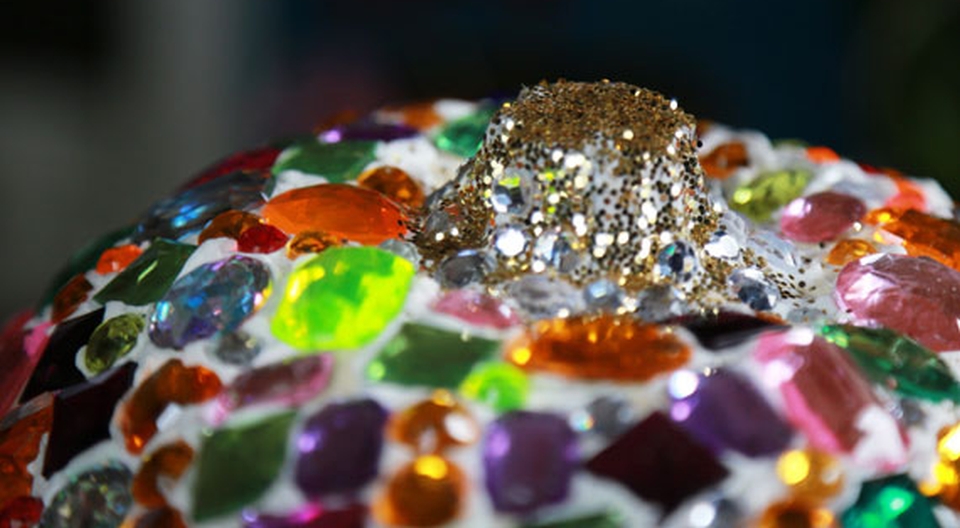 This simple DIY not only brings out your creative side but also adds a glittery touch to the otherwise hollow and grim Halloween. You can also try bejeweling other products like plastic human skulls, bottle gourd and yes even your mobile cases.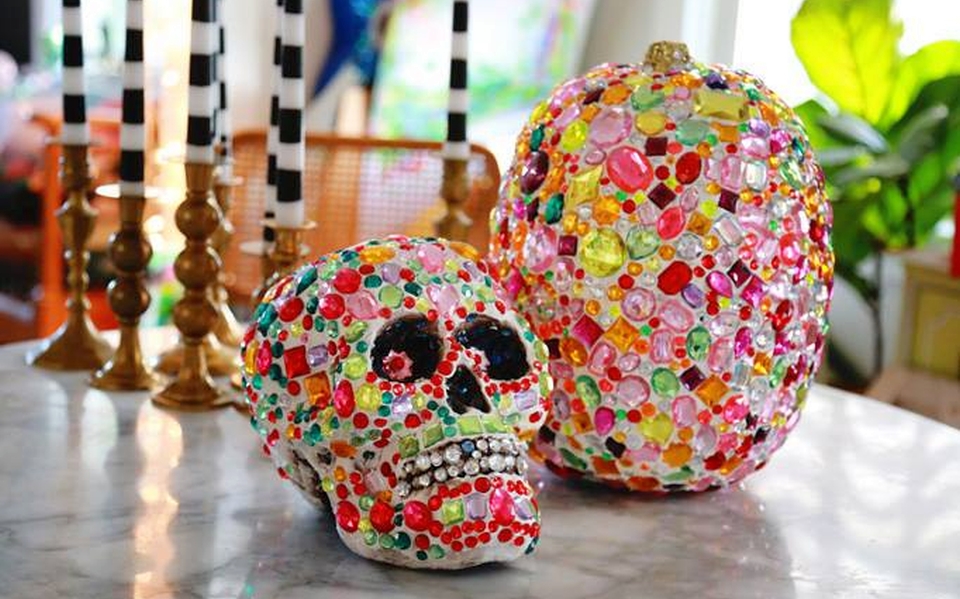 So, spread glitter and glamour this Halloween and don't forget to share some pictures with us.
Via: Etsy