Love buying new pair of shoes, but not the clutter that comes with it? Well, you can make your living space clutter-free without even spending extra money on a new shoe bracket. This is because you can easily make your own shoe rack at home, using old cardboard pieces. All you need to do is collect old cardboard pieces and colored duct tape and you're all sorted from the mess.
For creating the cardboard shoe bracket, you need to cut cardboard in 21×24-inches and score it into three equal sides. Now, fold all three pieces to form a triangular tube and stick them together with colored duct tape, forming a perfect geometric pattern. Likewise, create rest of the modules as per your need. Stack few modules horizontally and paste a flat cardboard onto them. You can now place another set of modules over the first one and form complete save-saving shoe rack for yourself.
The best thing about this DIY space-saving cardboard shoe rack holder is that you can place a pair of shoe one behind the other, so depth of standard closet can be utilized well. It is indeed brilliant DIY furniture for making your home free from shoes' clutter. If you've got plenty of cardboard pieces in your house, then now you know how to make efficient use of them.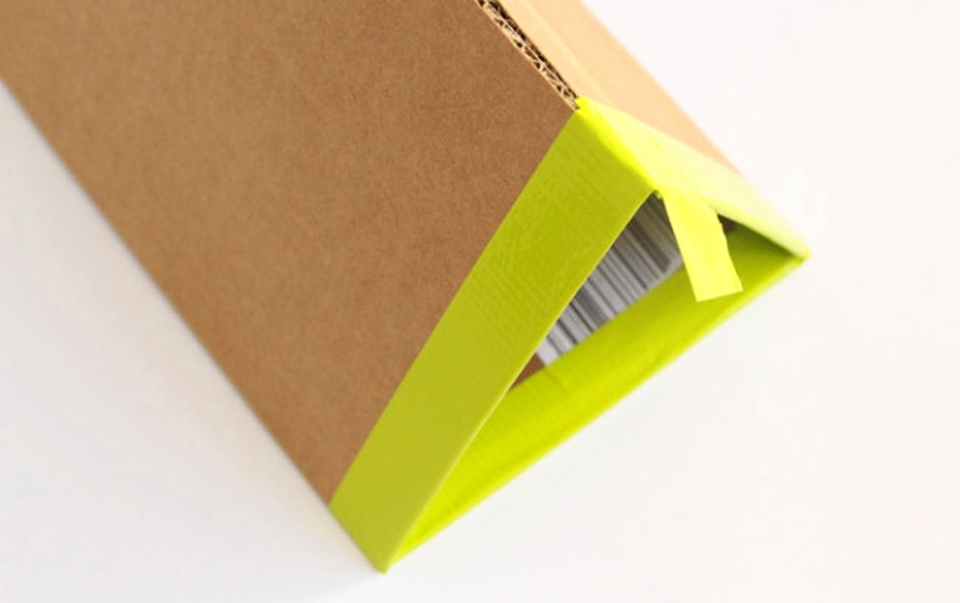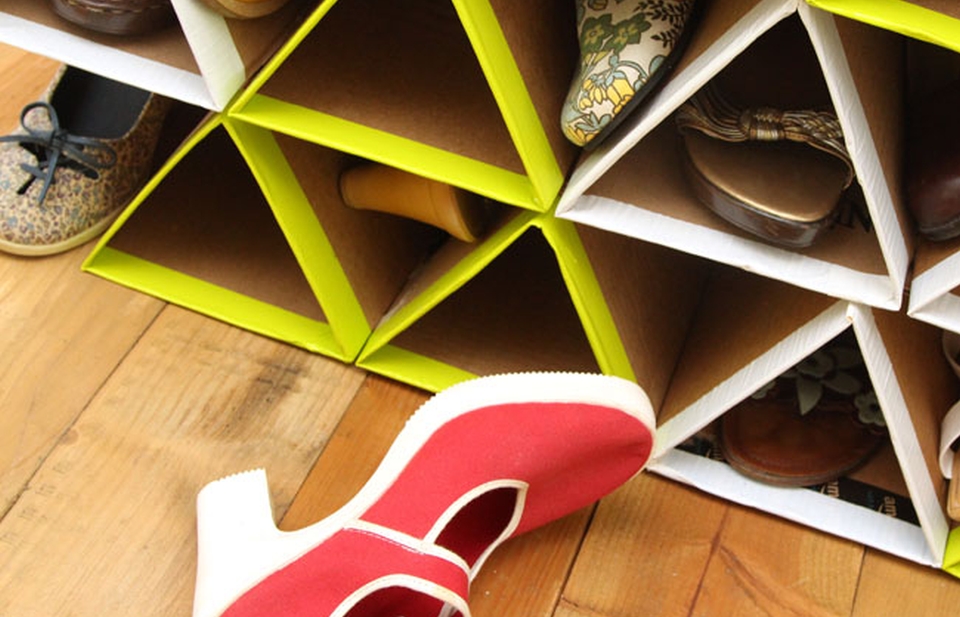 Via: Makezine