In southeast Iceland, there is a small village named Hof that's over 1,000 years old. This tiny village is a home to green-roofed houses since the 18th century. The turf houses were built back then as a measure to protect inhabitants from harsh climatic conditions. Another highlight of this beautiful town is the fascinating Hofskirkja Church that was built in 1884.
Boasting Hobbit-style architectural design, this is the last grass roof church in Iceland. The structure of this breathtaking church is made from a timber frame and stone walls, and it lies buried in the ground to resist bitingly cold winters.
The roof is made of stone slabs and further covered by natural turf, adding a natural touch to the architecture. The Hofskirkja Church still serves as a parish church. It is one of the six churches in Iceland that are preserved as historical monuments and it's maintained by the National Museum of Iceland.
Being the part of Museum's Historic Buildings Collection, the church's premises is guarded by the maintenance staff. So, the visitors are not allowed to stay there for long. Nonetheless, the trip to Hof is even worth enjoying the natural landscapes around the church.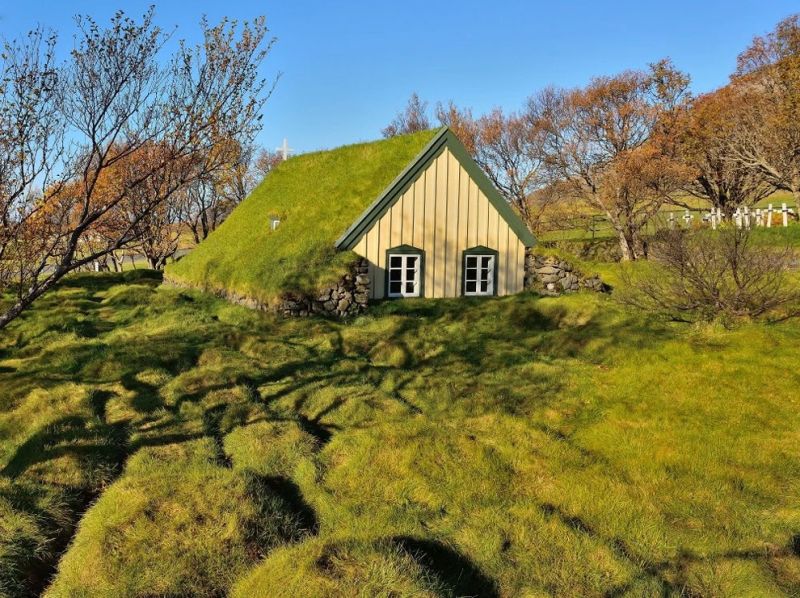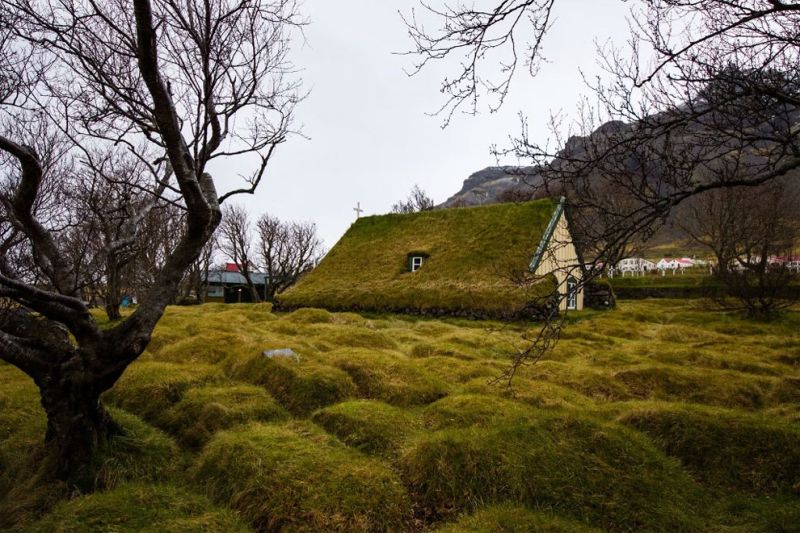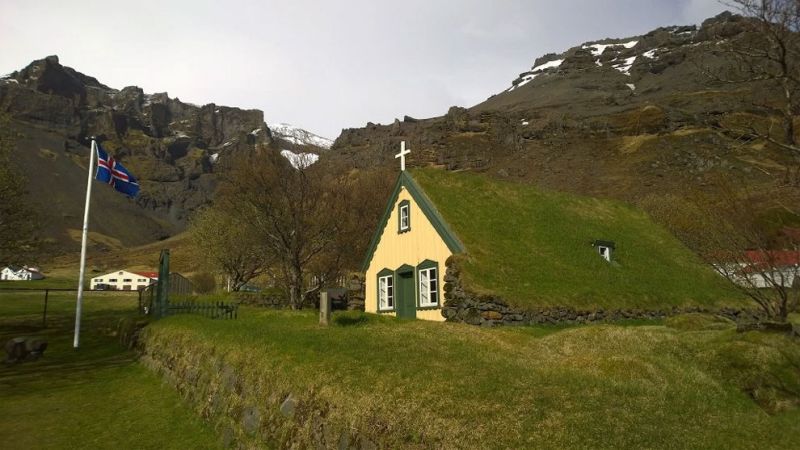 Via: DesignYouTrust