Poland-based architecture firm mode:lina has designed a singular house called 'Fence House' in Borówiec near Poznań, Poland. This single house is carefully divided into two parts to provide separate spaces for kids and adults, with a common ground floor.
Structure
Made out of raw materials like bricks, concrete, and sheet in shades of gray, the contemporary house consists of two blocks with a pitched roof and an asymmetric garage cube. The structure of the building has been dictated by its function. The house owners wanted independent living space for themselves and their two children.
To fulfill their demand, the architects have cleverly divided the first floors to grant full independence to parents and children, while the ground floor remains common for all inhabitants. The street facade has the least windows so that the inhabitants don't get disturbed by the noise and lives in a peaceful environment. In addition, various kinds of fences are present around the house for security, and that's where the house got its name the "Fence House."
Interior
The modern house includes a unique kitchen, which further extends into the garden. The open-space living room has an irregular window theme, exposing the natural exterior. There is also is a mezzanine with the library in the living room, and it's based on the large steel beams.
The bookshelves are built with old oak beams. The library area offers a quiet space to the inhabitants to read their favorite books without any disturbance. Another highlight of the house is the window in the hallway that's designed to exhibit the owner's unique car inside a graphite garage cube.
Get a closer look at the Fence House in the video and images below.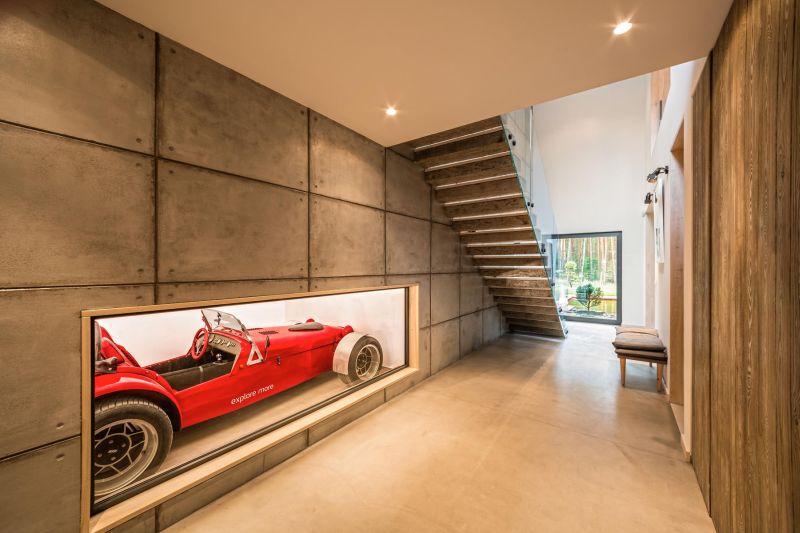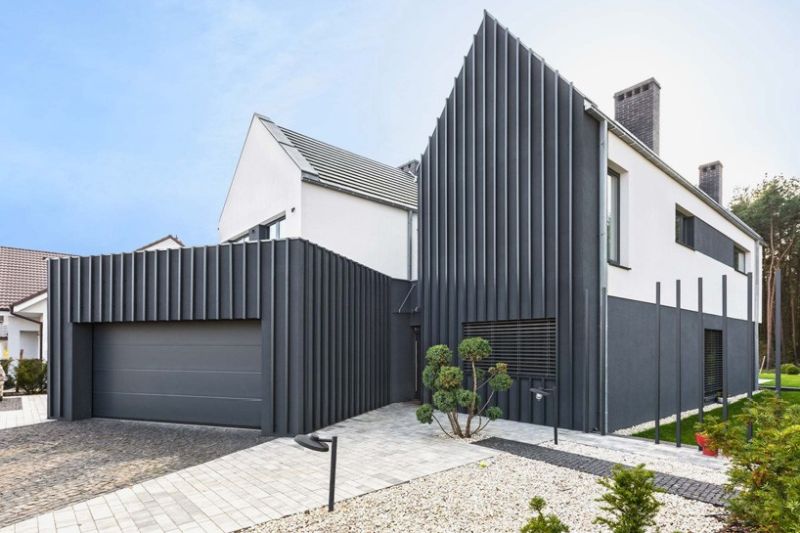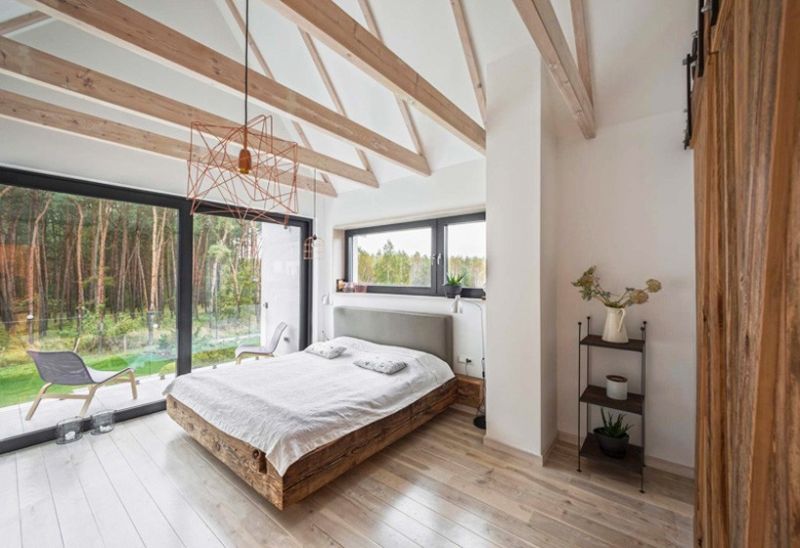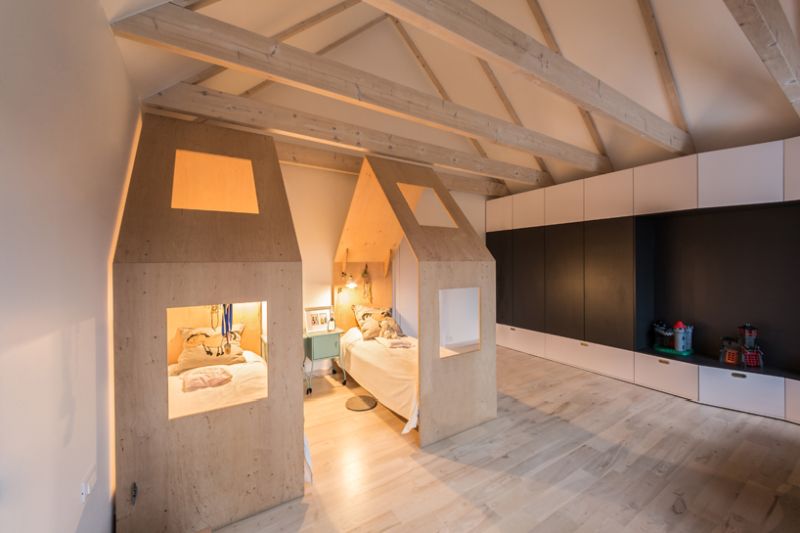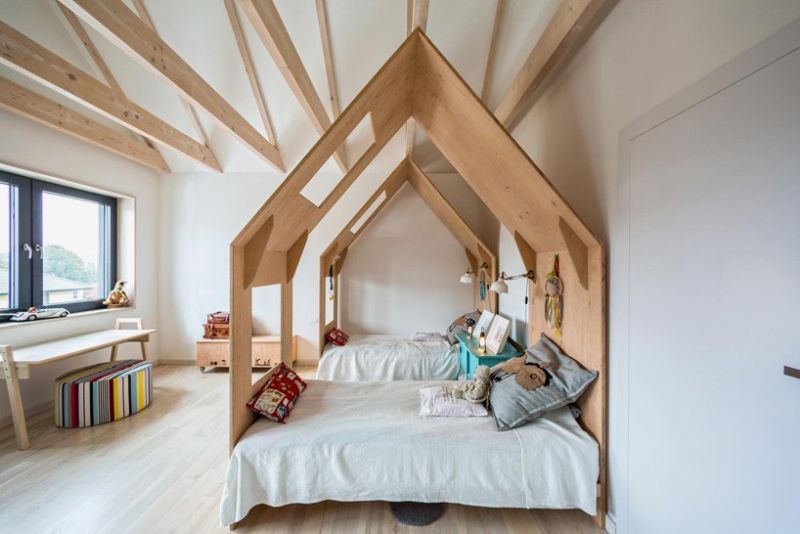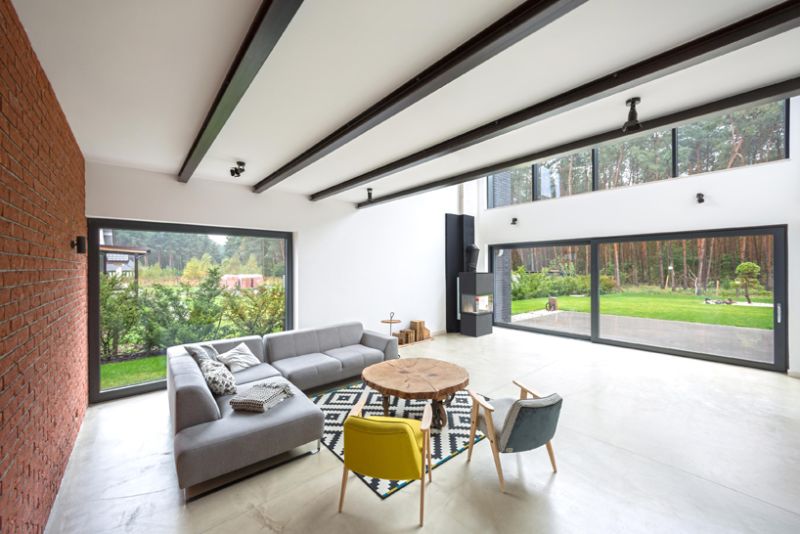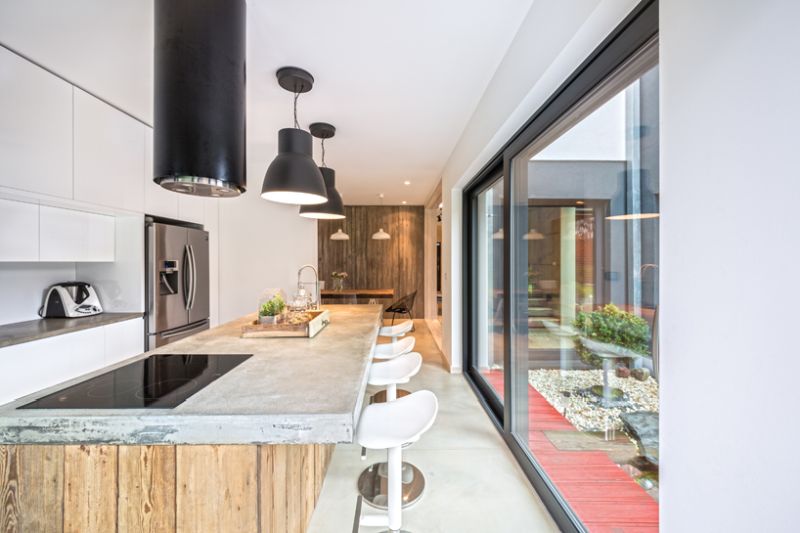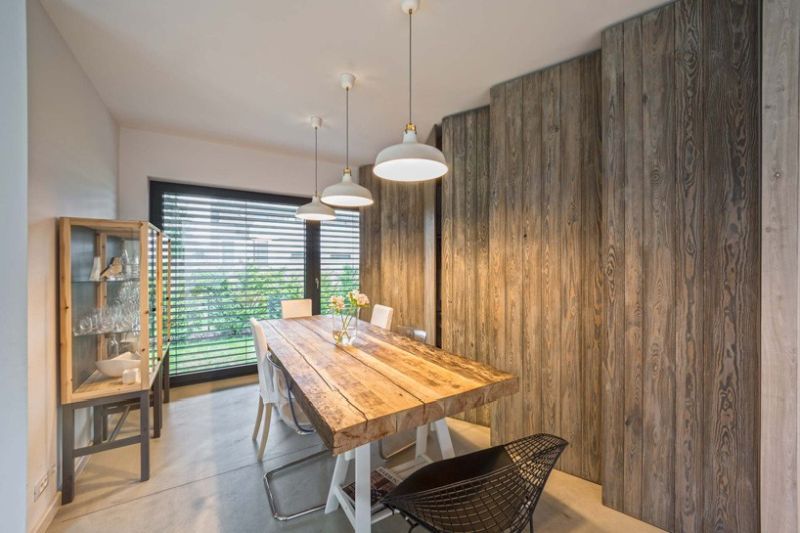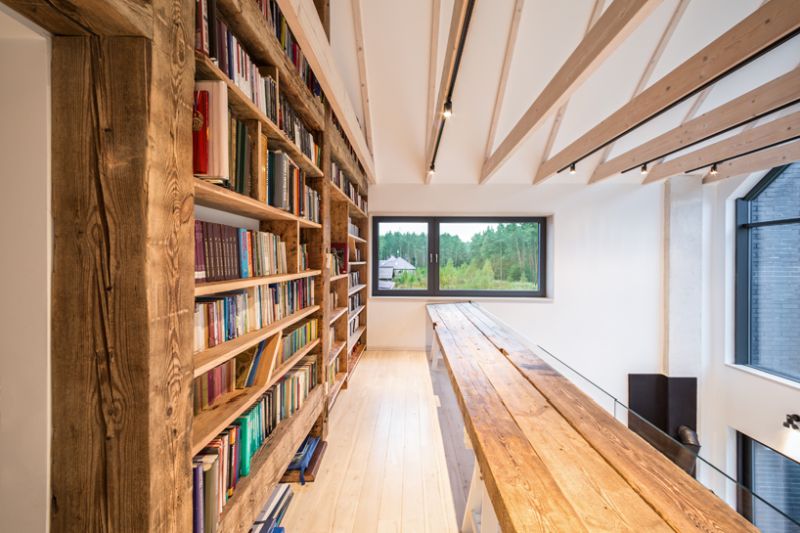 Via: Hypebeast