Cities with sea or river are often at threat due to rising water levels that result in massive floods. Similarly, in Paris copious rainfall tends to flood the River Seine, limiting the mobility of vehicles within the city and also put famous landmarks at risk of flowing away with water. To end such disaster due to flood, Beijing-based architect Margot Krasojević has envisioned a futuristic Floating Champagne Bar dubbed the Grand Cru du Siecle.
This circular pavilion set on banks of the river is not only for citizens to enjoy drinks while gazing at the magnificent river views, but also help Paris to fight threat of floods. The structure features an enclosed circular glass bar with terrace view and rests above a swirling whirlpool that pulls the excessive water downwards into underground canals to create a waterfall effect. Then, the water gets diverted towards outlying lakes and reservoirs away from the French capital, thus preventing the city and its famous landmarks from water overflow.
Krasojević has created a fantastic manhole cover in a splendid design offering sophisticated place for people to hangout without worrying about the natural disaster. Keeping the functionality aside, this bar floating on river is shaped like a champagne glass and would look spectacular when seen hovering over water. Hopefully, it will be seen in middle of the river before the city gets hit by another flood in the near future.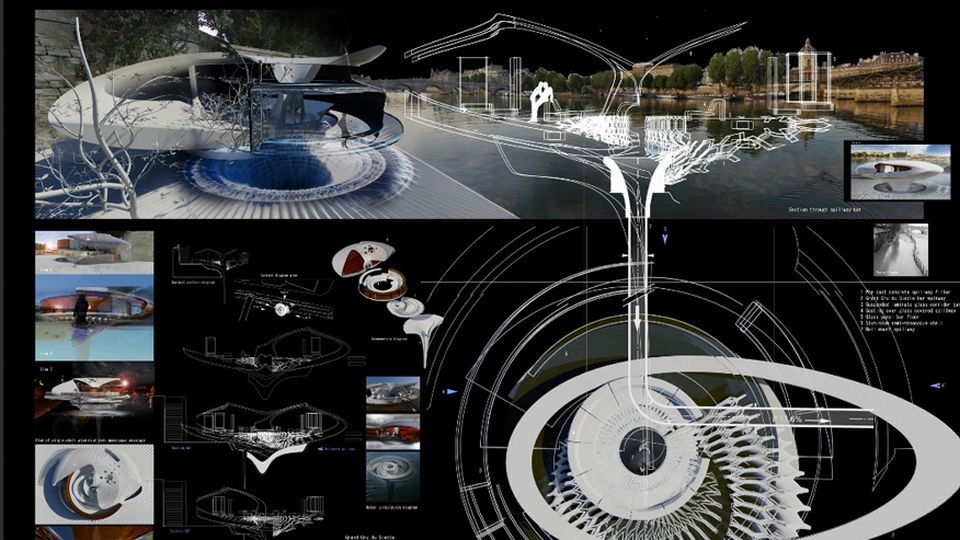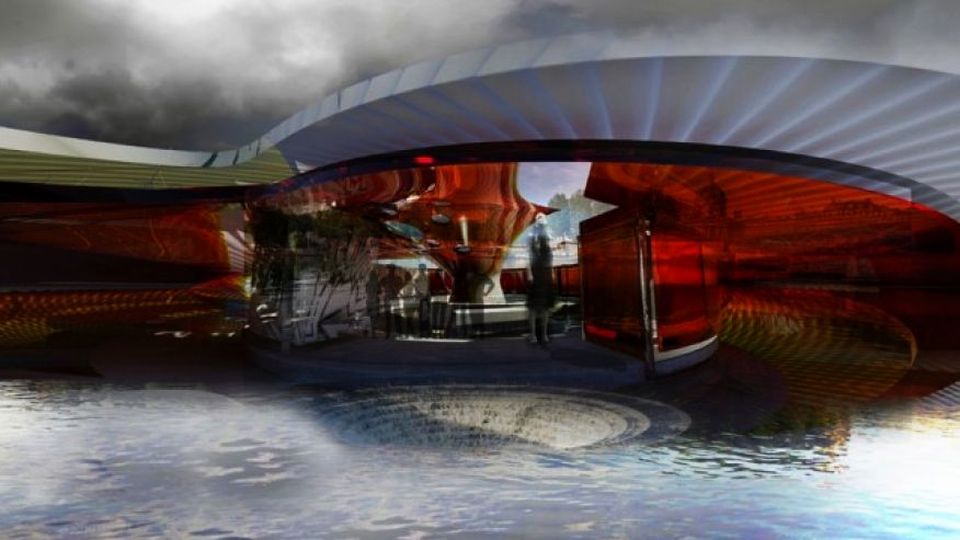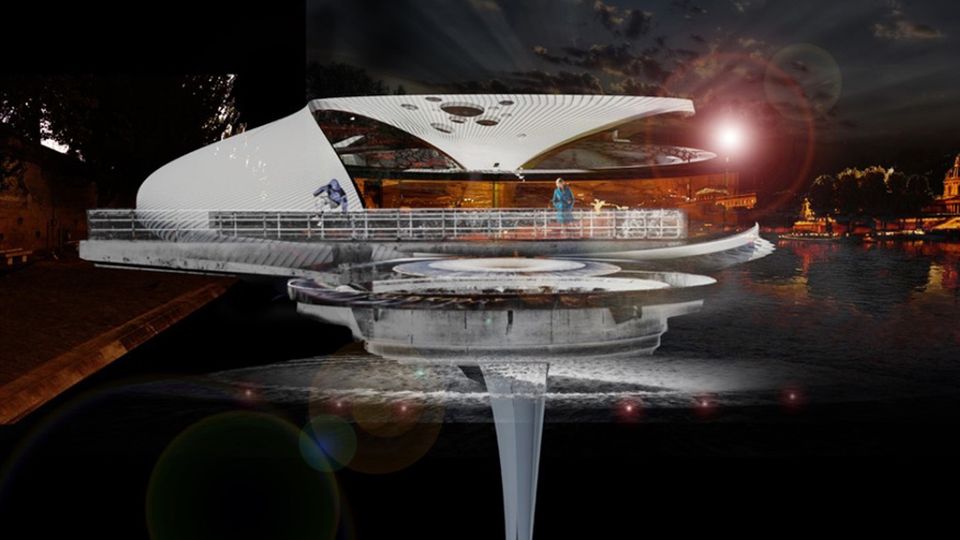 Credit: FoxNews