Framework House is a creative housing project undertaken by Atelier COLE and Building Trust International in alliance with Habitat for Humanity Cambodia. This housing project is located on the outskirts of Phnom Penh in Cambodia, allowing NGOs and government programs to help provide housing and permanent shelters to destitute families in Cambodia.
The durable and sturdy house is built from wood, bamboo and other recycled materials, and costs only $2,500 per unit. The Framework House project is conceived with an idea of helping insolvent families, predominantly affected by HIV/AIDS or those living in underprivileged surroundings with poor health conditions. It is a customized house, which gives villagers freedom to change its design, layout and even building material.
With the support from SELAVIP, Building Trust, total nine homes are being built this year on a pilot project basis. Measuring 861-square-foot, the two-story flood resistant adaptable homes provide complete safety and security to the poor families in the border areas. This wooden house is built with traditional techniques, i.e., the base of the house is framed by using concrete for stronger foundation and to protect from floods.
The split roof is designed to allow ventilation and elevated roof helps in collecting rainwater. The house features two catchment tankers: 264 US gallons for drinking and 528 US gallon for washing and cooking. The Framework Project is a community collaboration and engagement project that's hoping to improve housing facilities for better future of the villagers.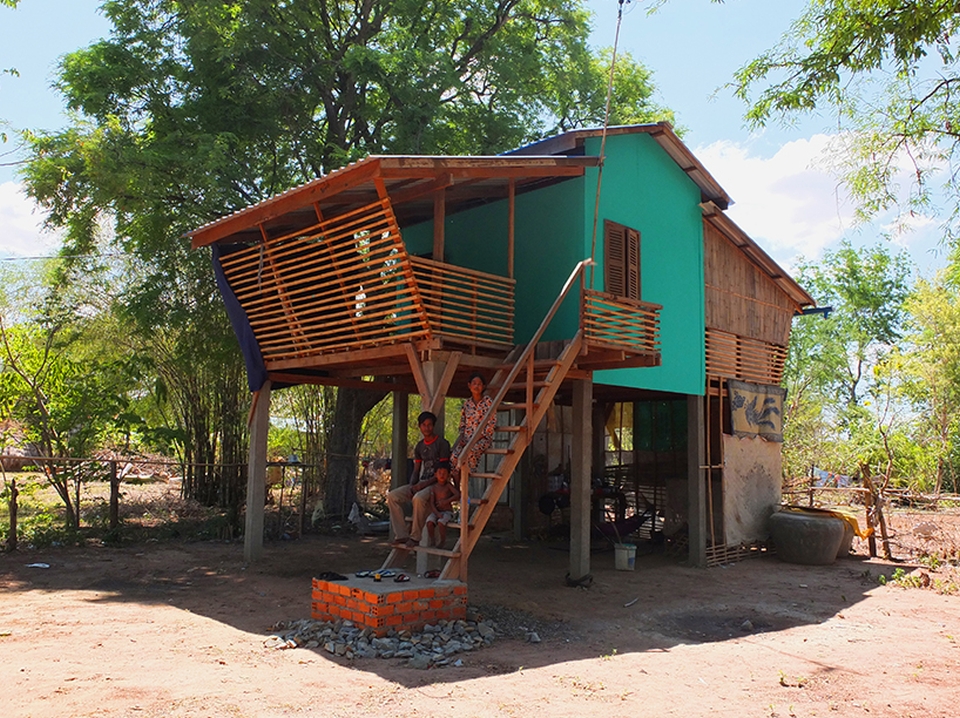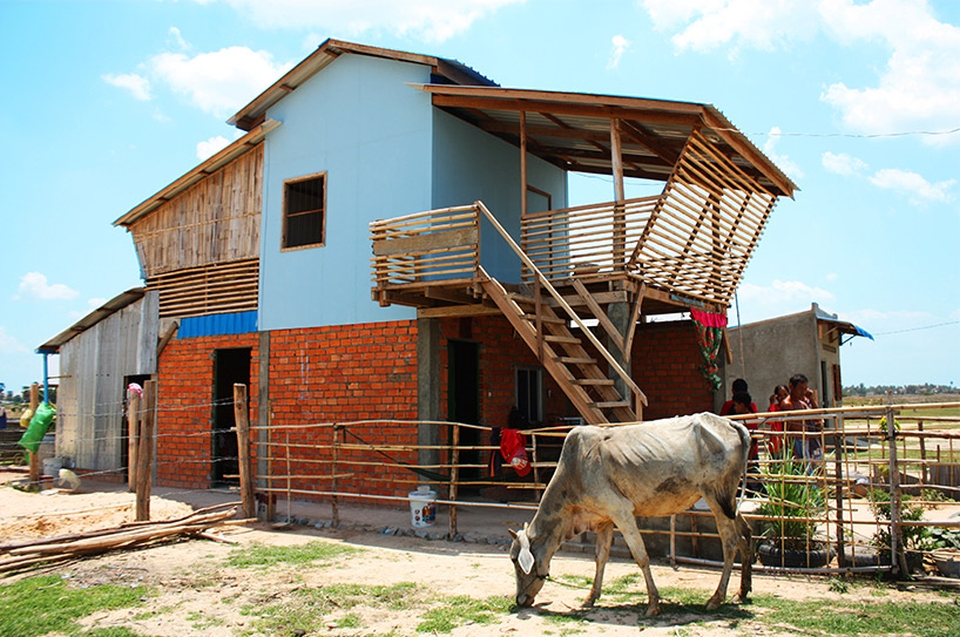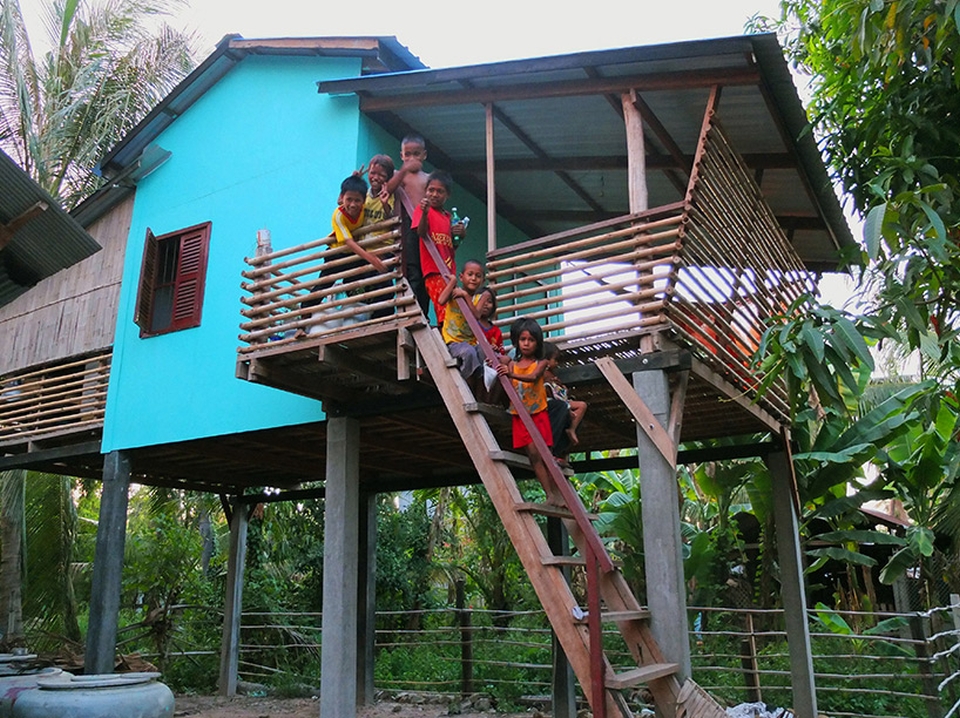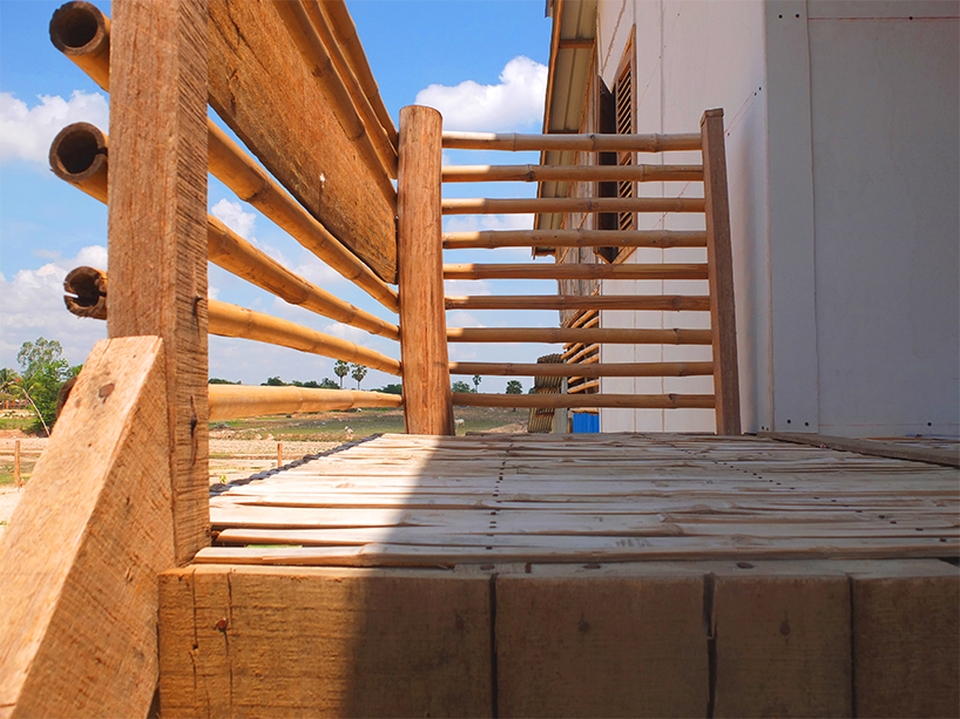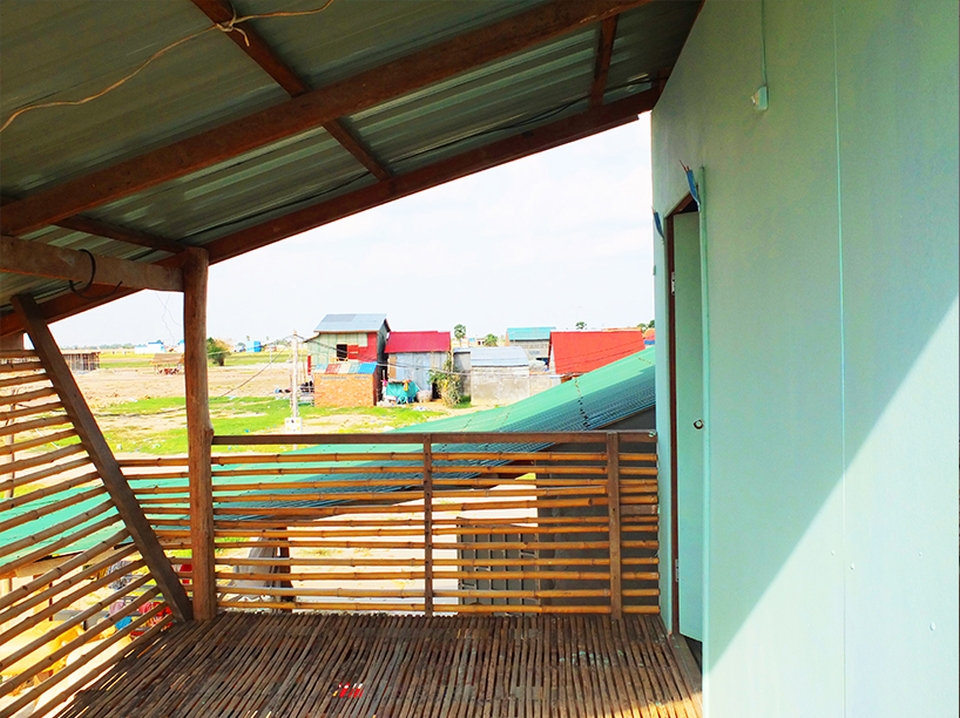 Via: Gizmag