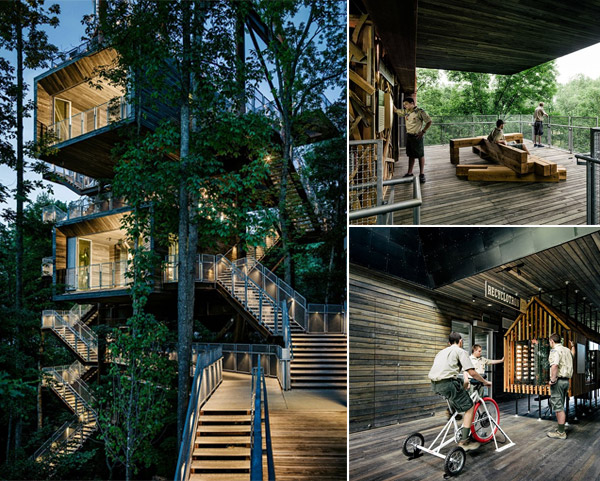 As kids, nature was mystery to us. Today, as adults we are still unaware of most nature has on offer. As kids, we loved treehouses, and as adults, the liking and fascination is no different. In order to evoke the joy of having a treehouse and enjoying the magnificent nature from up there, Mithun architectural studio has designed the Sustainability Treehouse in the forest at the Summet Bechtel Reserve in Glean Jean, America. Rising up to an impressive height, the environmentally conscious Treehouse is packed with facilities in every aspect and has been created for Boy Scouts of America and Trinity Works.
The Sustainability Treehouse, an embodiment of unparalleled camp adventure, and innovative building design, is an all new structure that offers educational and meeting space to improve exploration and understanding of the ecosystem. Beginning from the ground up to the tree canopies and the sky, the goal of the Treehouse is to herald a new generation of resource awareness.
The towering Sustainability Treehouse is built out of Corten steel frame and it is integrated with wind turbines, water cleaning system and solar panels. Interestingly, the Treehouse features a recyclotron and a tricycle which powers lightbulbs and exhibits the power of sustainable technologies and its impact on the future.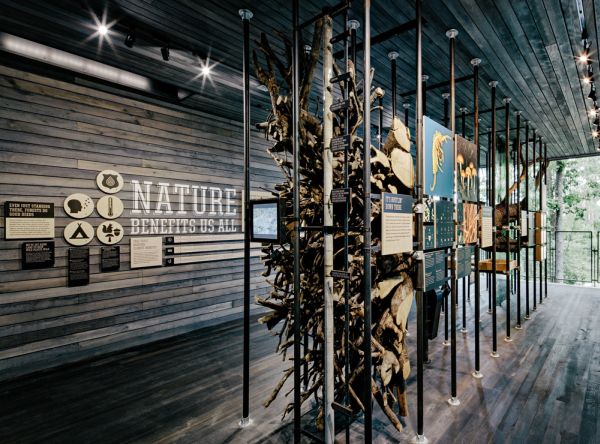 Via: ArchDaily