The British Television series Grand Designs, kick-starts its 15th season featuring the biggest house ever covered in its earlier seasons. The ambitious project 'Pavello' is the brainchild of businessman and father-of-four Clinton Dall and architecturally accomplished by Brighton-based architect Desmond Harvey. This single-story project located in Horsham, West Sussex is built using a 60-meter slab of concrete, 1,300 tiles, features a rectangular swimming pool and cantilevered flat roof.
The minimalist house featured on the Channel 4 programme is a low-lying and sparsely furnished house costing £1.5 million (~ $2.3 million), where the kitchen alone costs around £120,000 (~ $185,250). The main living area, which has the capacity to park four fire engines inside has a five-meter-long sofa as the main attraction.
Dall bought the five-acre land in 2013 for £850,000 (approximately $1.3 million) and decided to use the space in its breath instead of going vertical with the structure. He has paid special attention to the interiors as the open and vast living space is finished in dark blue color, while the granite dining table and charcoal kitchen not only add aesthetics but also complement the vast area just perfectly.
The rectangular swimming pool is just outside the massive bedroom and the living room and creates a very magical experience in the moonlit night. The project featured by Grand Designs, in its true sense, is worth admiring.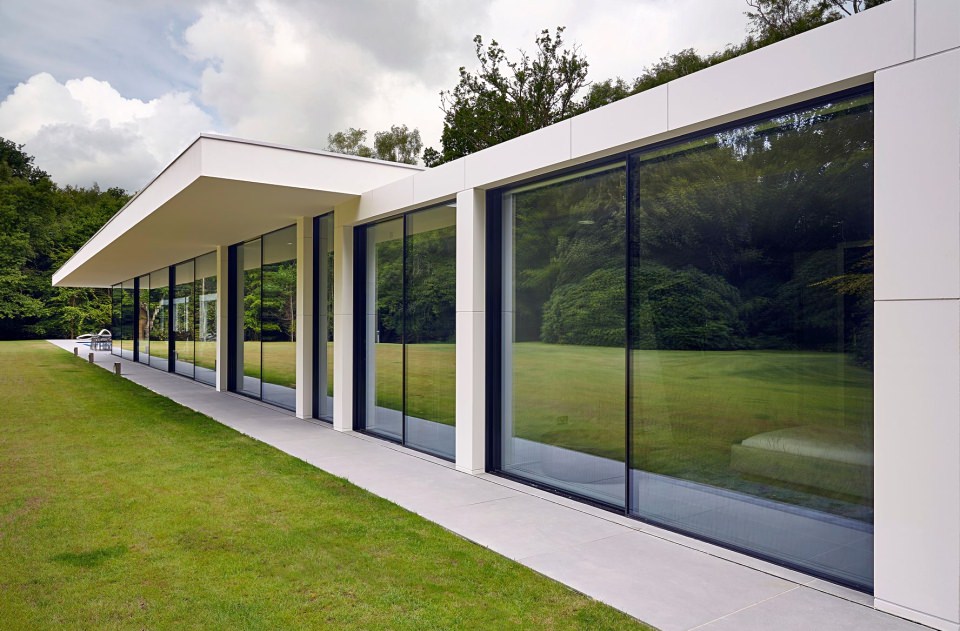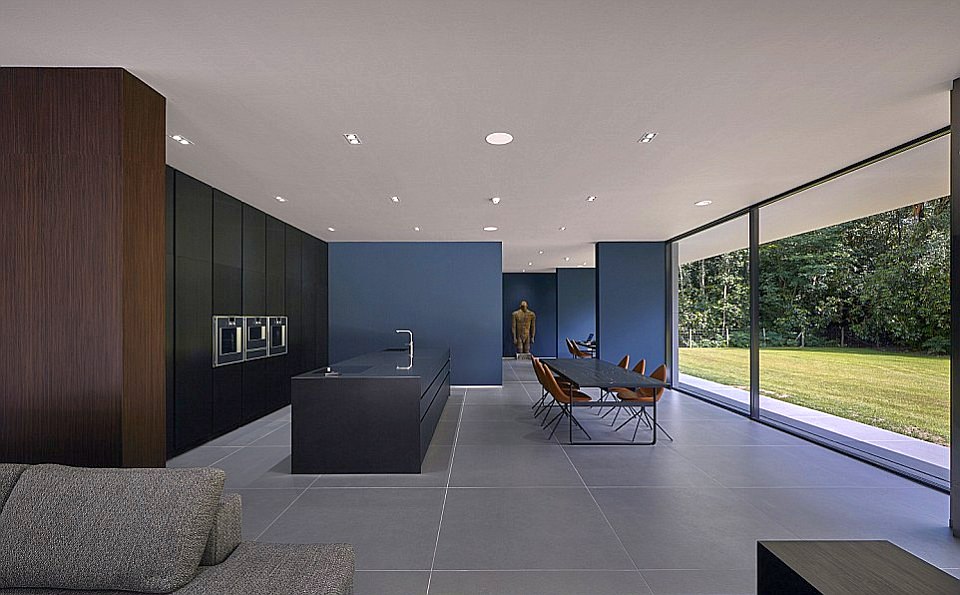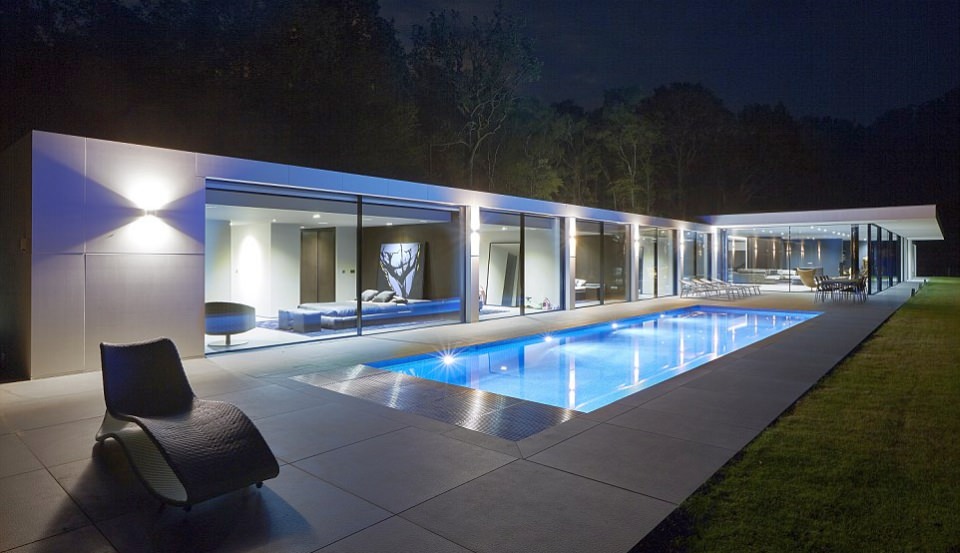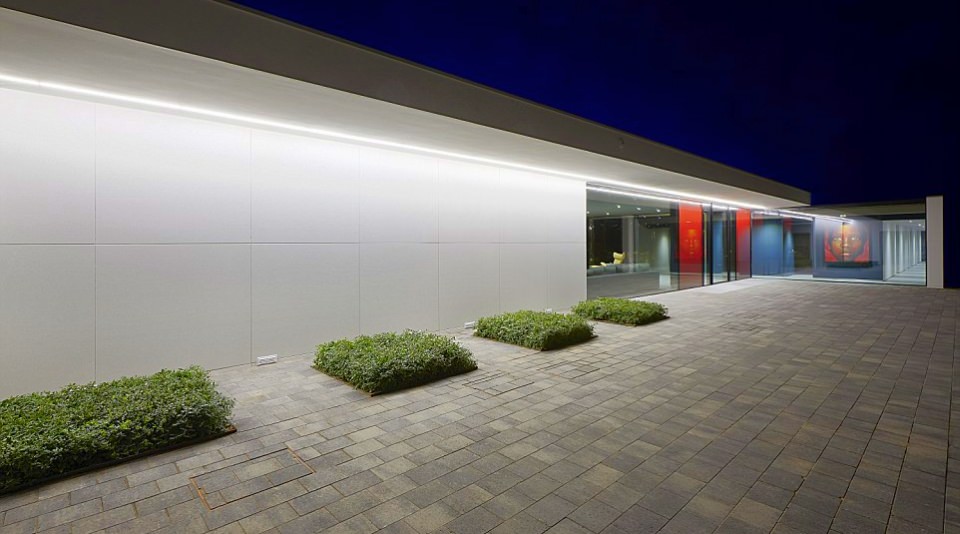 1,300 tiles are for the construbirds-eye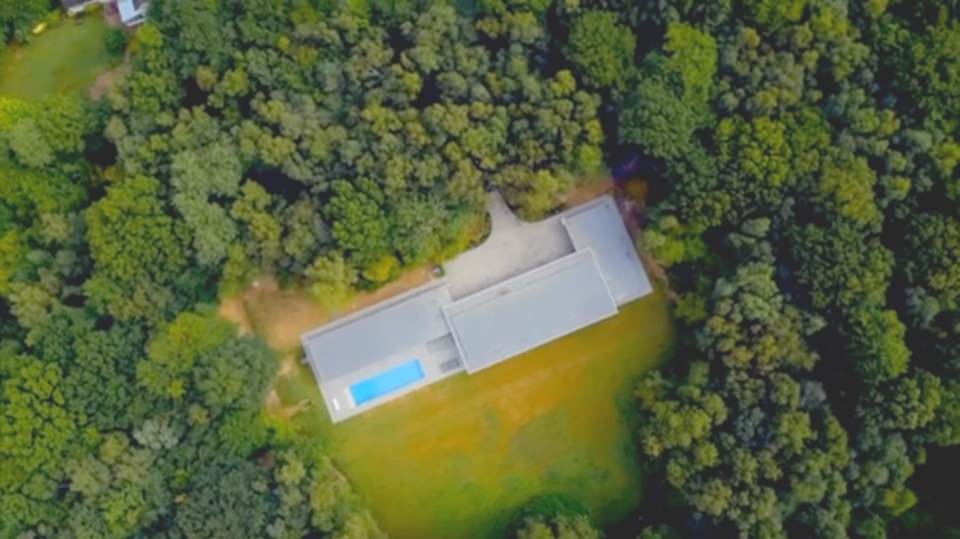 Via: TheArgus