Probably all of us have dreamed of living in a treehouse in childhood, but everyone's imagination cannot turn into reality. But Massachusetts-based handyman and grandfather of two- Jay Hewitt has made his family's dream come true in form of a whimsical treehouse in his backyard.
For his 5-year-old grandson, 4-year-old granddaughter as well as other family members, Hewitt has created a huge three-story treehouse that is made entirely of wood and covers a nearly 780-square feet area. The entrance to the treehouse is accessed by climbing a flight of stairs and crossing a beautiful wooden deck.
The treehouse is built around a huge tree to become a natural part of the surroundings. However, it's designed carefully forming a gap between the tree trunk and the shelter, so there is no negative impact on its growth. Everything inside out from windows to furniture has been created by a 59-years-old grandfather' and he used old pieces of existing material to create this 40-feet tall treehouse.
Hewitt said in an interview,
I wanted to build a treehouse for them even before they were born. You've never seen a treehouse like the one I'm gonna build for them. In childhood he himself enjoyed playing in a treehouse, "But it was basically a 4-by-8 sheet of plywood. I never dreamed that a treehouse would be anything like this.
He used old windows from demolished construction sites and built wooden furniture from discarded pieces of timber. Now, this upcycled treehouse serves as an attractive play area for his grandchildren, as its exterior has attached slides and other gaming options for kids. Besides being a playhouse, the treehouse also doubles as a comfortable shelter for adults. This is because it's large enough to accommodate adults for a comfy living.
Moreover, it sets a perfect example of how houses in rural areas will be like in the future as urbanization continues to grow into remote regions as well. Therefore, to save surrounding space it is cleverly built upwards instead of expanding outwards. This playful treehouse also offers a beautiful panoramic view of the fields and forested area, offering complete tranquility to the inhabitants. Check out the video to find out more about its design.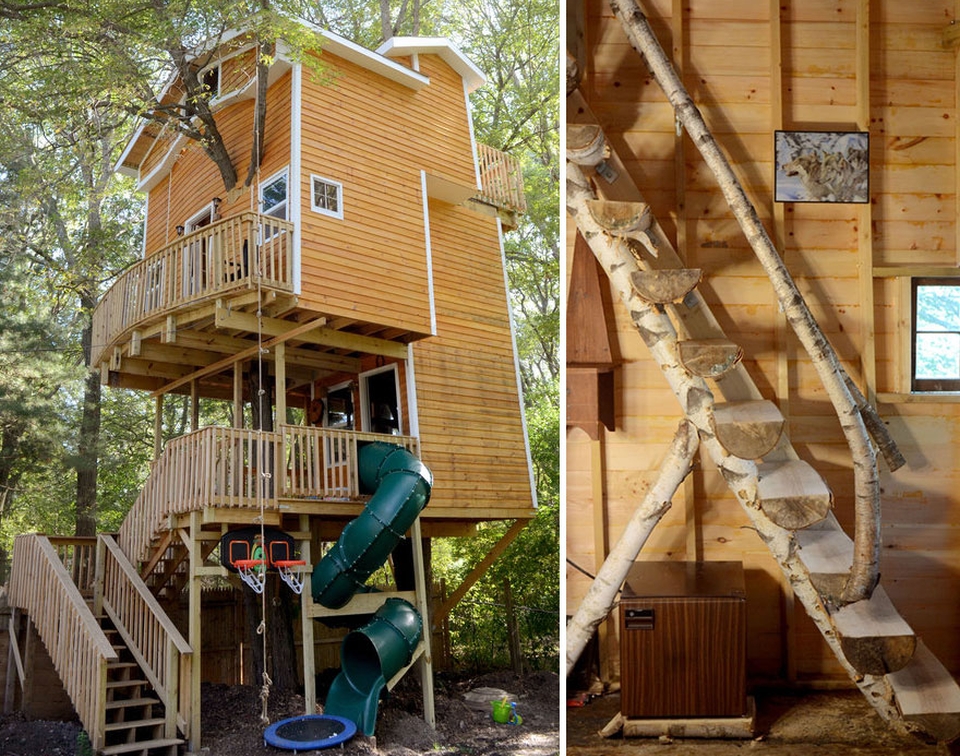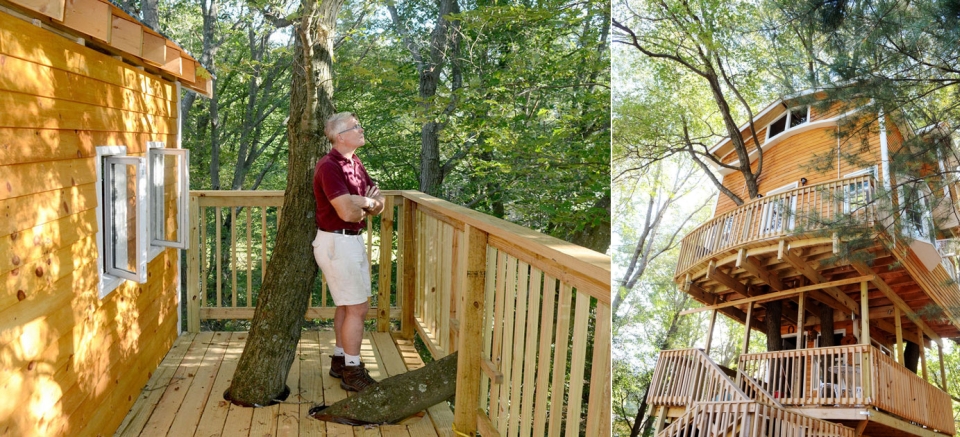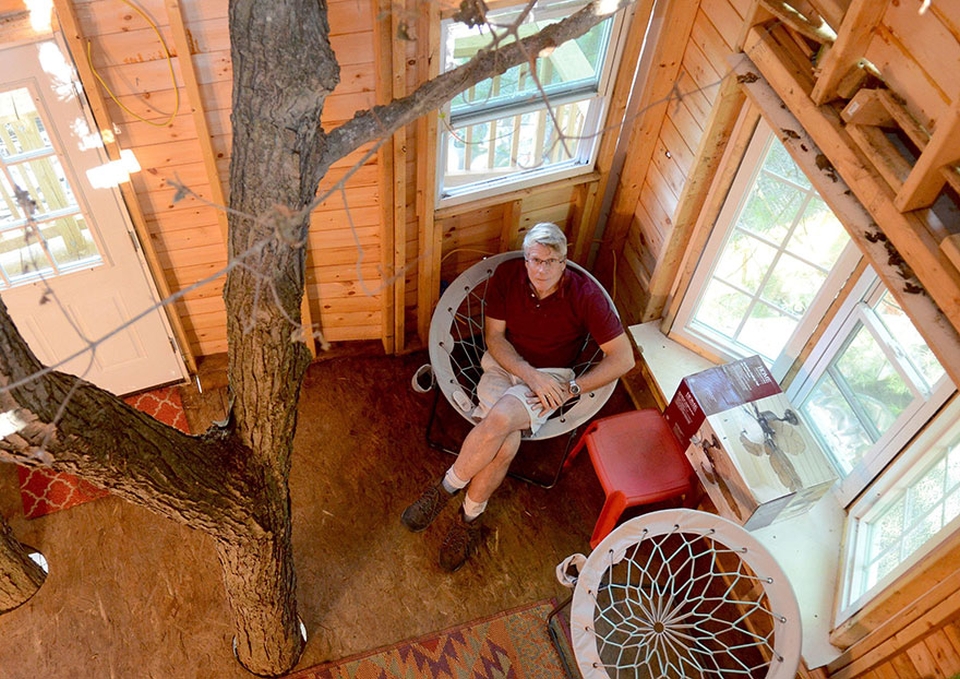 Via: LaughingSquid