Carved tables are an instant sensation inside any room of your home. Whether you have a coffee table with carved surface or a fully-sculptural piece with an integrated carved base or top, both are ideal to add a special touch to any space. The famous maker of Western jewelry, watches, and buckles Montana Silversmiths also collaborated with Kansas-based Big Sky Carvers to make a hand-carved wooden coffee table depicting the wonderful spirit of the West. This Western coffee table with glass top has a beautiful wooden tabletop depicting hand-carved western scene underneath.
Over the hand-painted Western scene, there is a beveled tempered glass panel that flashes the original wood grain stylishly. The intricate loveliness of detail in the carved western scene is not hidden by the glass top. Solid pine frame of the Western carved coffee table is complemented by Montana Silversmiths Conchos and western carved leather. Along with the glass top, it measures 47″ long, 31.75″ wide and 18.25″ tall.
Also Read: Drops Coffee Table by Jeffrey A Day
This graceful hand-carved coffee table evokes our vintage past when most practical things including homes were carved with beautiful patterns. With straight, square, substantial legs, it can surely become a functional and cool furniture piece in any room.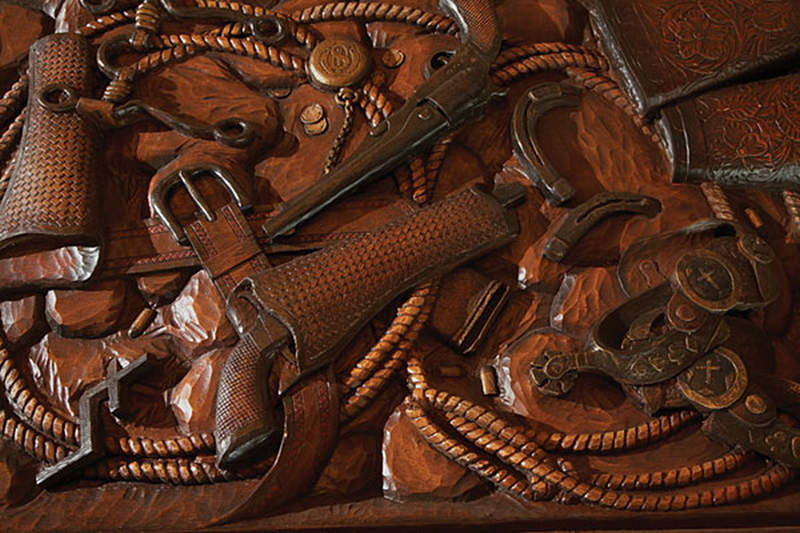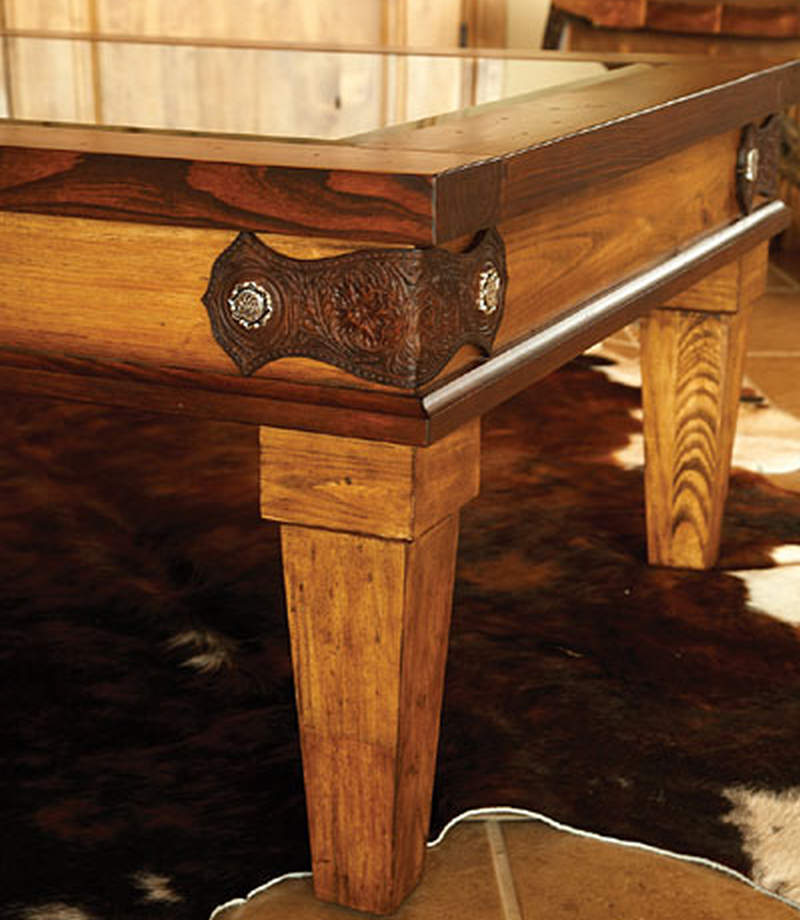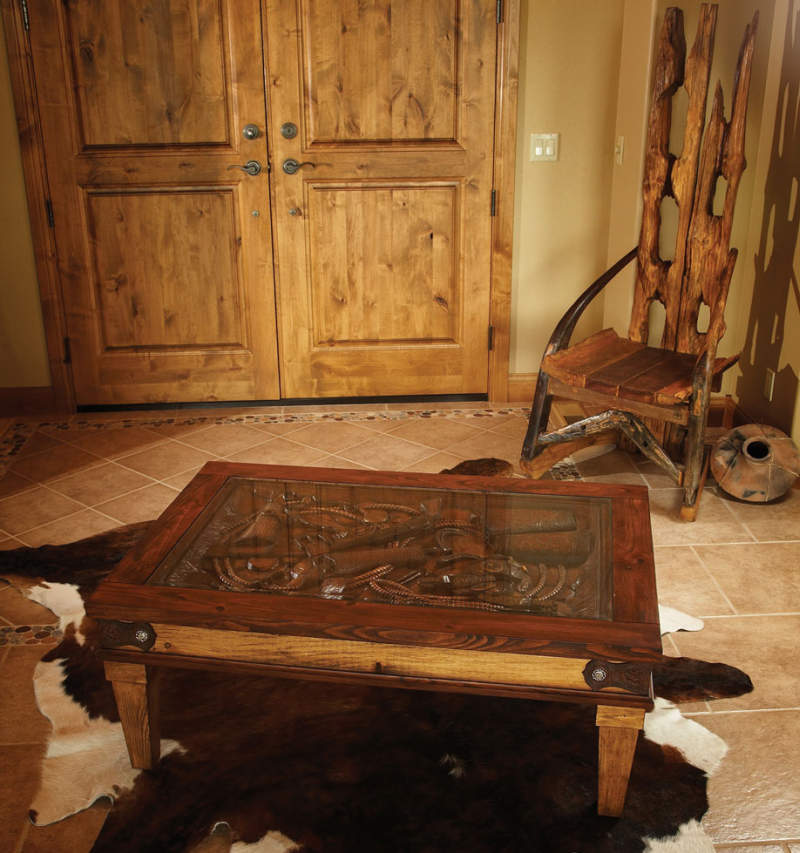 Via: GoldMountainTrading