Don't like the tedious process of washing and ironing clothes every now and then? To save your time and energy, LG electronics has launched the upgraded version of LG Styler that refreshes and sterilizes your worn outfits whilst removing wrinkles. This is a futuristic washing machine in shape of a closet to rejuvenate your smelly clothes with steam.
LG Styler is a compact and tall device that can fit into any narrow space without creating any clutter. It is designed especially to take care of difficult-to-wash clothes such as suits, jackets, slacks and overcoats. The best thing about this wardrobe-shaped machine is that it doesn't need chemical detergents to clean your clothes. In fact it only relies on steam to deodorize garments using two different aroma sheets, which remove bad odor from your worn clothes.
It also comes with a sleek space on its door, where you can place your trousers to clean and make it wrinkle-free. Outside the door of the machine touchscreen panel is present to control functioning of the appliance, as per your requirement. All you need to do is hang your clothes inside this steam closet and set appropriate temperature as well as steam settings. Now, let the closet remove stains, stinky odors and wrinkles from your clothes using its TrueSteam sterilization technology. The one-of-kind machine can also sync with a smartphone app, providing you smooth, hassle-free control over the appliance from any corner of your home.
Although it comes in shape of a wardrobe, but it only has capacity to hang 3-4 clothes at once. So, it is definitely not trying to replace your huge wardrobe but only to offer clean clothing solution. Due to its unique concept of cleaning clothes without much effort, the steam closet was showcased at the CES 2015. Check out the images given below to find out more about its design and functioning.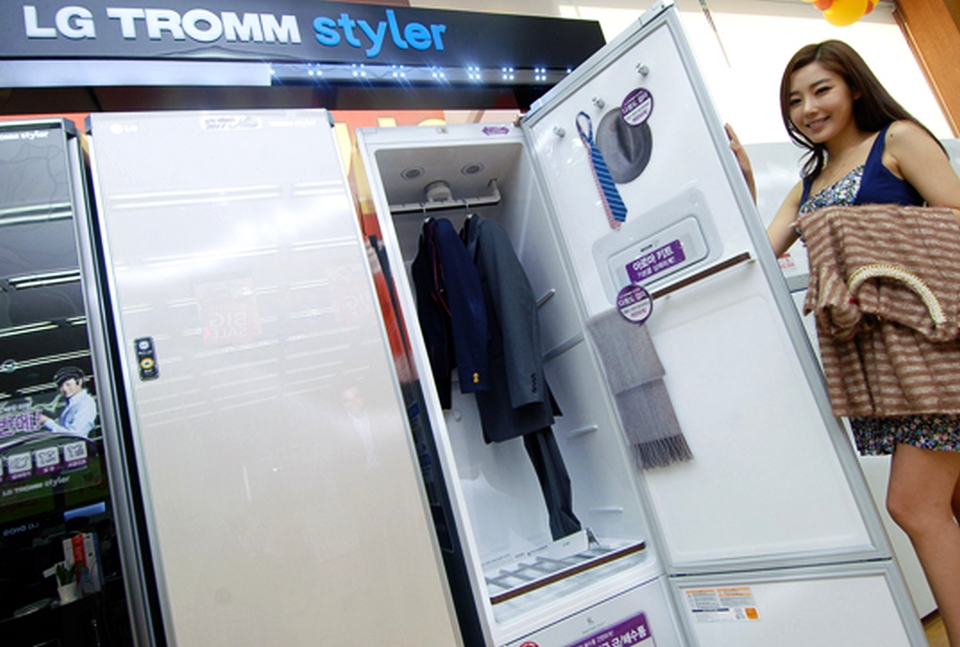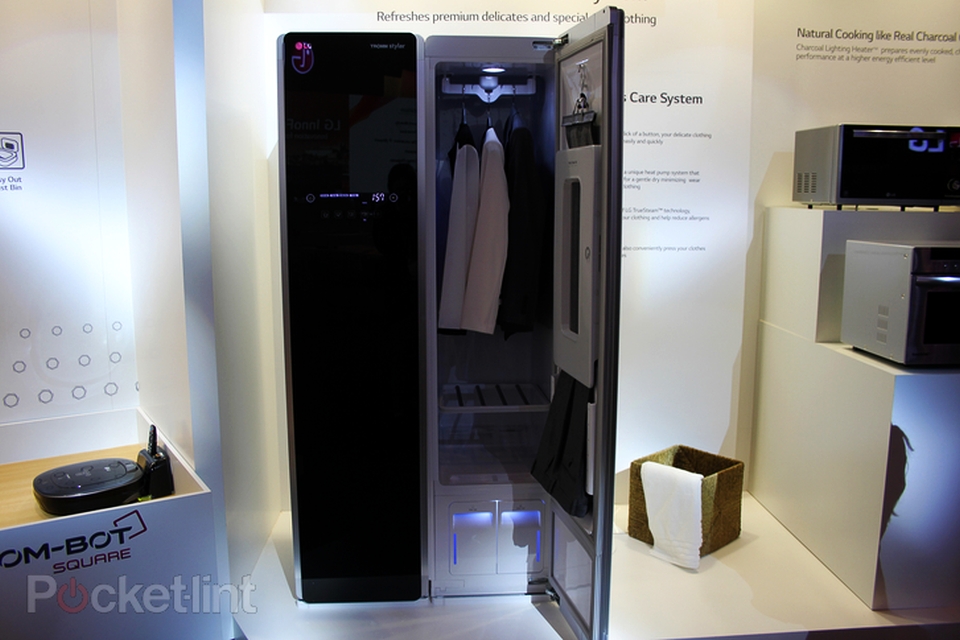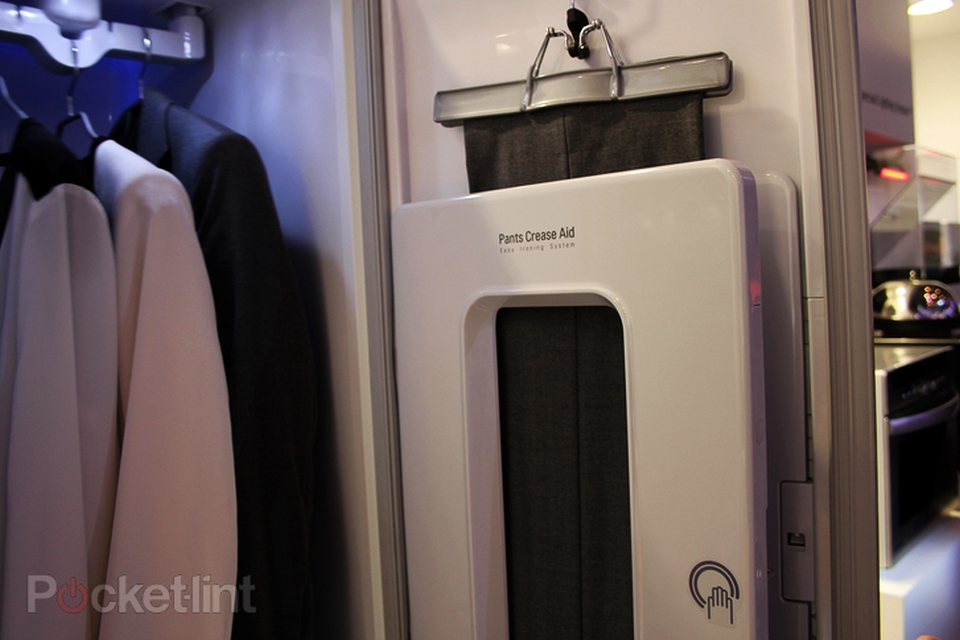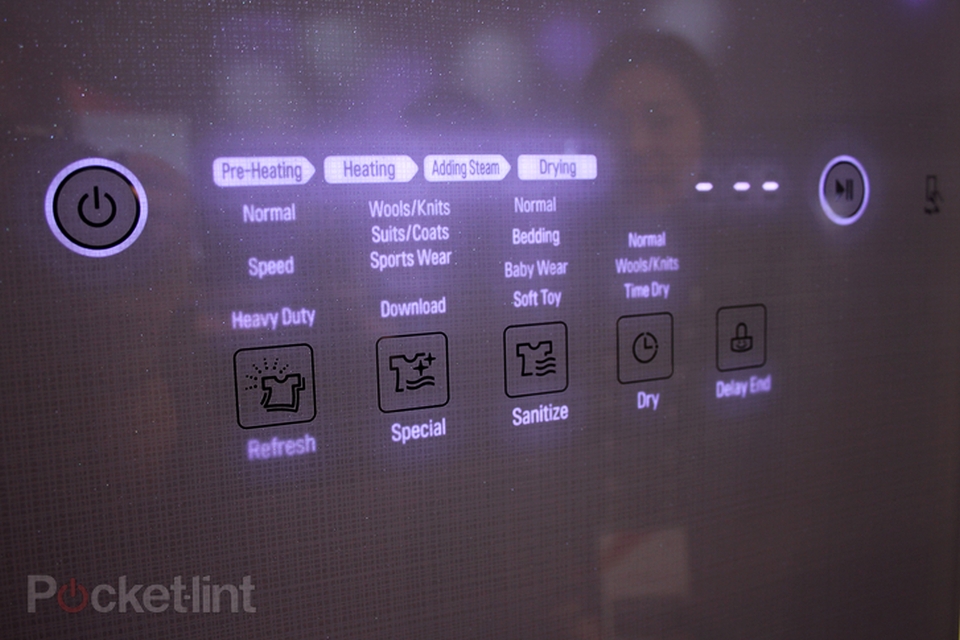 Via: Pocketlint