The concept of HAUS KW hybrid home by studio PAULBAUT is designed to bring contemporary style to residential Austrian houses. The idea behind the project was born with the client's desire to separate the sauna cabin from the main house. This concept has been designed in form of a building with two separate typologies: a typical vernacular pitched roof and a minimalist 'box' house.
The house is planned to be built on top of an abandoned older structure, which previously served as a guest house. The design studio has created a partially floating cast-in-place concrete slab for a smaller building footprint and less disturbance of the landscape.
interior will include a sealed concrete floor and white walls, which will highlight the warmth of the wooden sauna block and furniture. This hybrid home will contain different spaces such as a multi-purpose room for relaxation, art studio, library or guest bedroom, sauna cabin, storage, bathroom, MEP closet, and an outdoor terrace with privacy towards the east.
The main layer of the building skin will constitute reflective insulated metal panels. Furthermore, wooden slats will be used to cover up the northern facade, just like traditional house structures. This prototype home is meant to be a perfect blend of traditional and contemporary styles for the regional houses.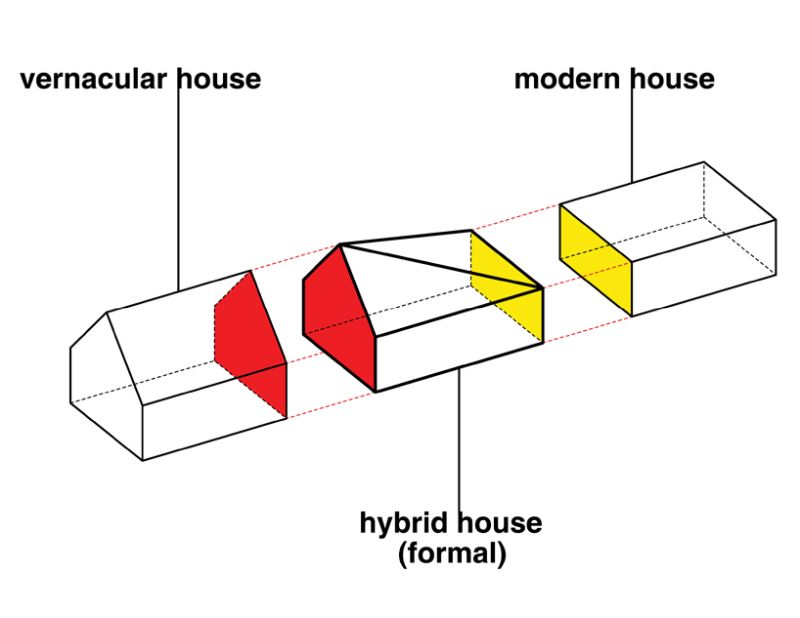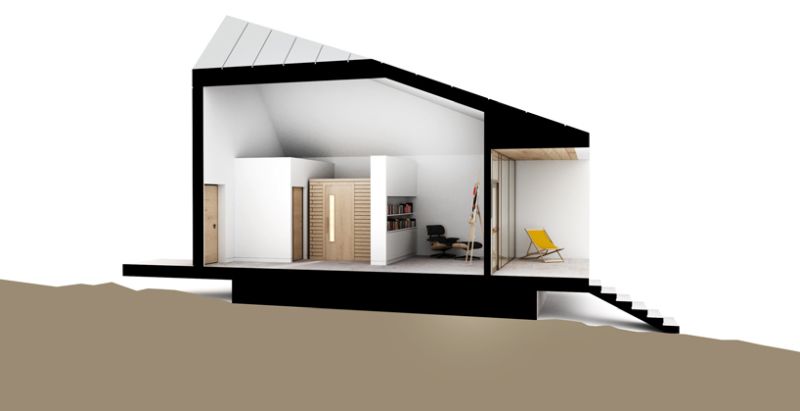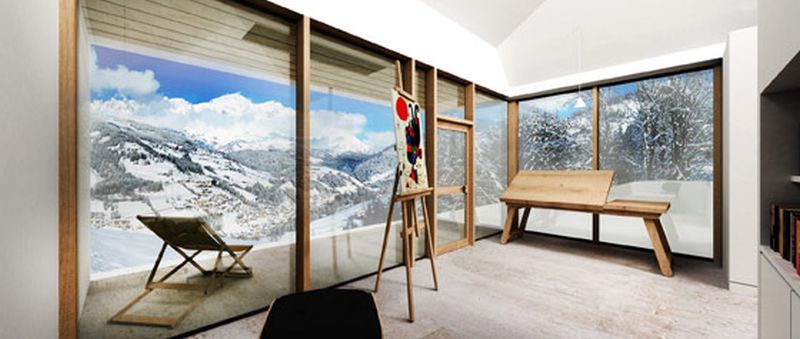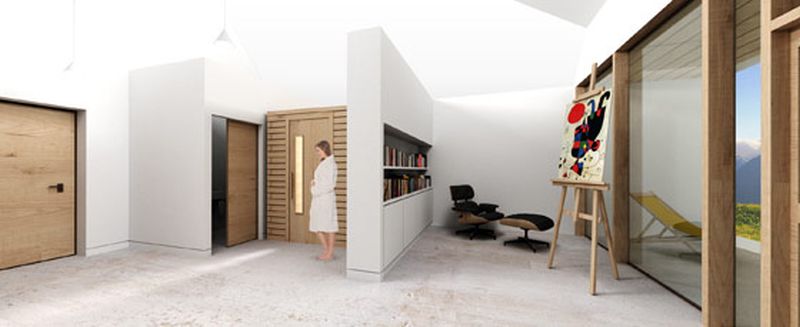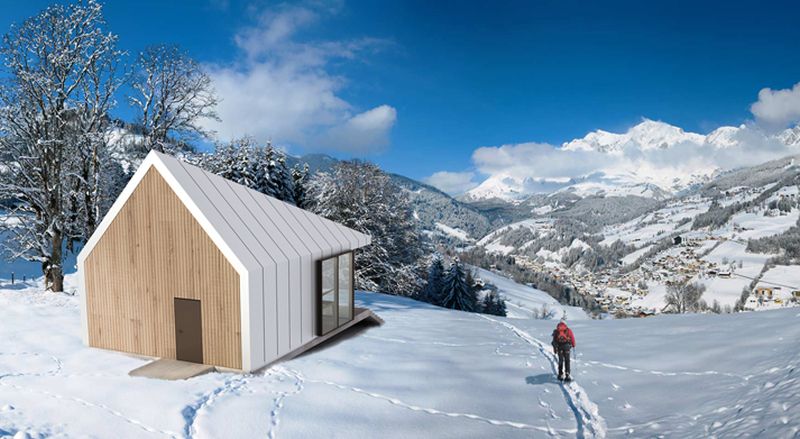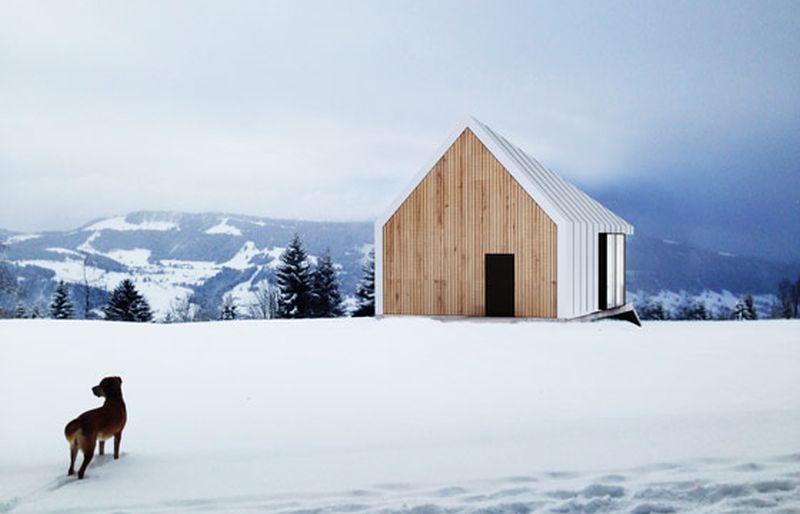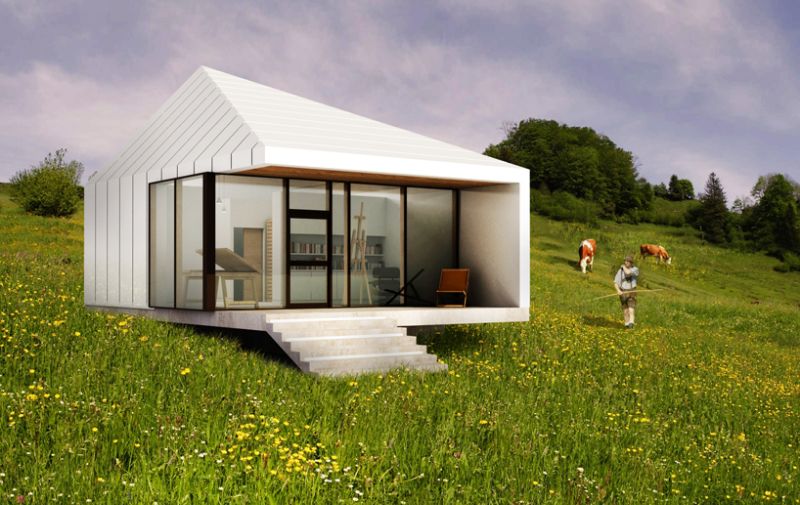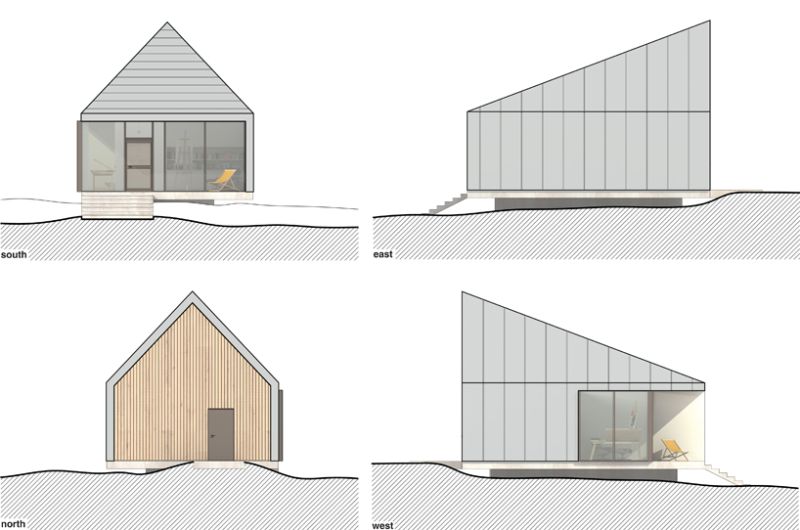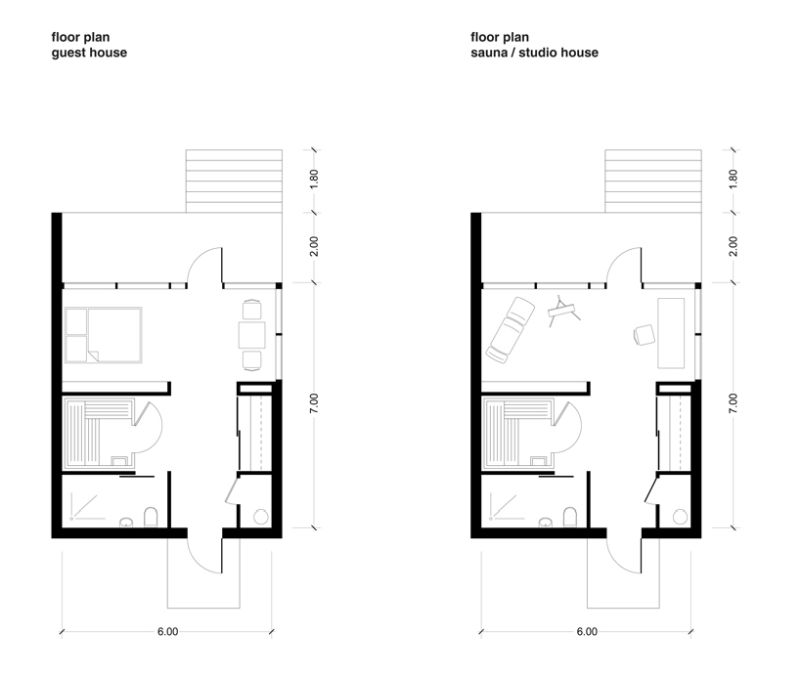 Source: PAULBAUT