Last year we introduced you to the work of Australia-based designers Who Cares ?! Design who constructed an Ice Bed– made from DuPont Corian and inspired by the shape of ice. This year, the young and dynamic designers have taken the ice-shaped column to your bathroom in form of an elegant Ice Bath.
It's an angular bathroom with indirect lightning, i.e. RGB-LED color change range to let users change the lights depending on their mood and preferences. The white sink floating along the length of the wall also supports an angular shape for proper water flow.
Giving an impression of floating inside the room- tub, centerpiece and sink are all made entirely out of DuPont Corian. The bath is also provided with smart controls for customized settings and even comes with its own personal inbuilt Viega settings. The bath is filled with water from the bottom, instead of traditional faucets. Thus, it gives entirely distinct look to the contemporary bathroom.
With the aim to illuminate every corner and bathroom accessories, the wooden flooring beautifully creates variation in bathroom interiors. The contrasting dark floor highlights the whole white section of the bathroom, giving it a modern appeal.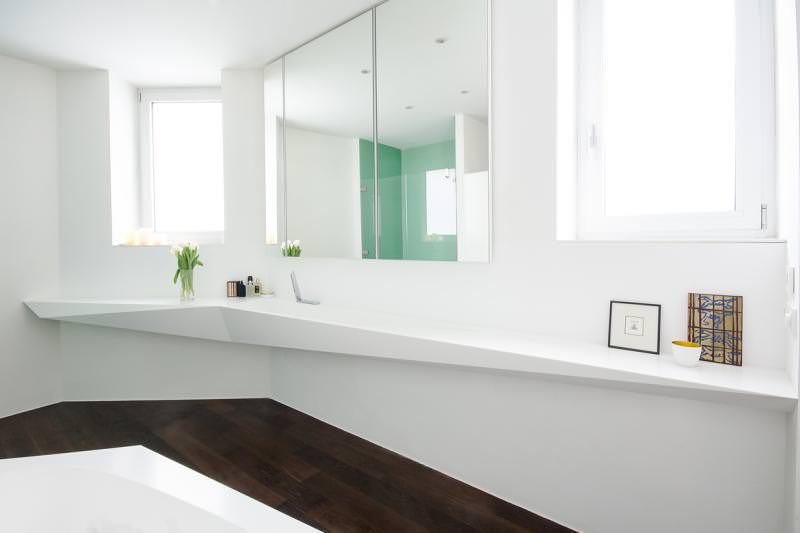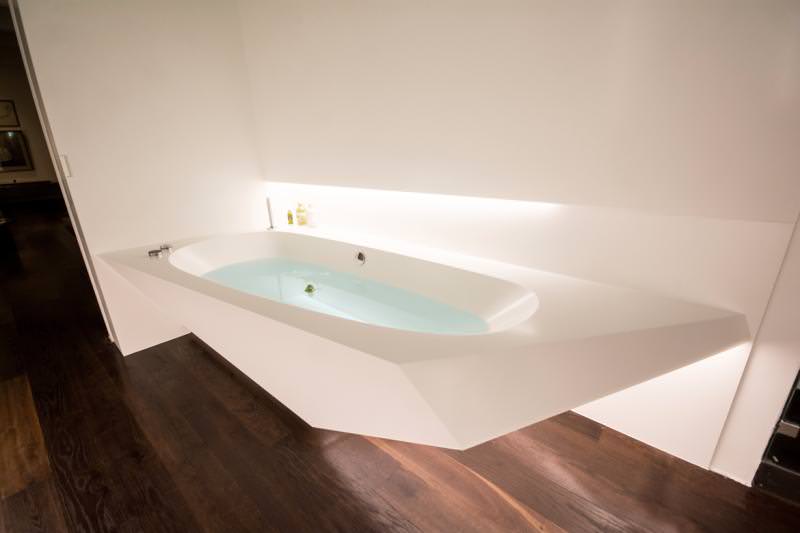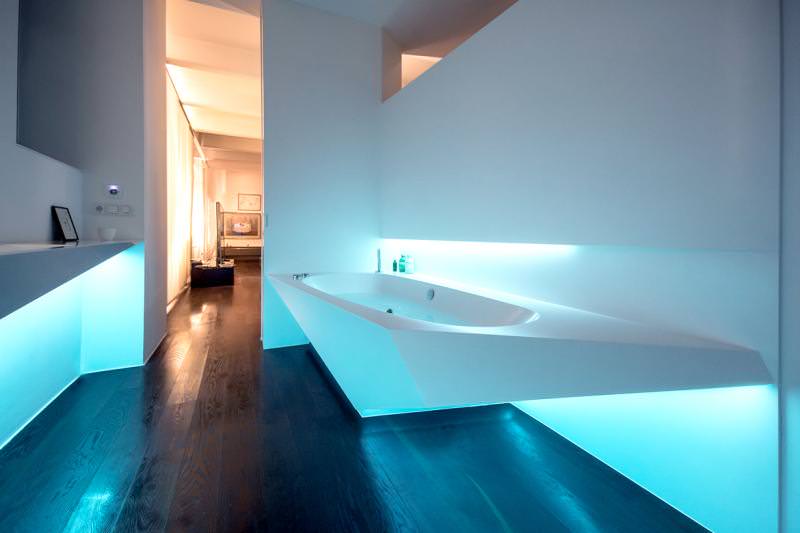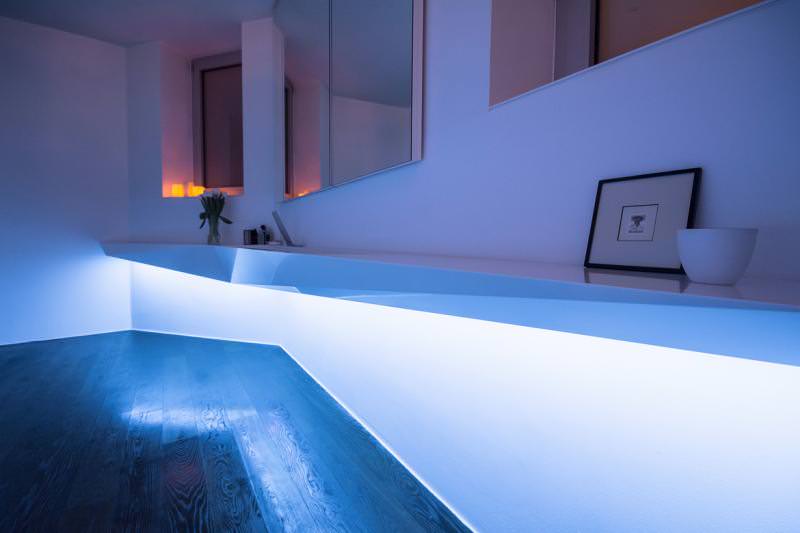 Via: Contemporist