There are numbers of home monitoring systems which can be used for home and commercial security purposes. However, with ample choices available, selecting the right one becomes a challenge. Before knowing which type of security system suits your requirements, it is very important to know about the various choices available, and which ones will suit your expectations.
There are also systems available with free monitoring. You can pay to own the equipment and set your own security system at home as needed. Most of the systems can be reconfigured easily. By making some efforts, it is possible to buy the home alarm systems at reasonable prices, which will also value your investment. If you are confused about the best rated home security systems, then you should do some research to understand and select the perfect one.
Here are some of the best home security monitoring options available in the market:
1) Monitoring through landline phone connection
In this option, the security system will be connected to the monitoring center through the landline phone connection. However, the new technologies have brought something better and advanced too.
2) Broadband monitoring:
In this option, the control panel will communicate with the monitoring center through the broadband internet connection, instead of landlines. Broadband is relatively faster than landline and it is less expensive too when compared to a cellular connection. However, the only drawback with this option is the continuous availability of an internet connection.
3) Cellular security system:
In this option, the technology is advanced and the control panel will communicate with monitoring center through the cellular uplink. There is no need for internet connection or landline required.
Today you can find many home security companies offering various kinds of security options. They are also integrated with energy management, which suite both home and office security needs.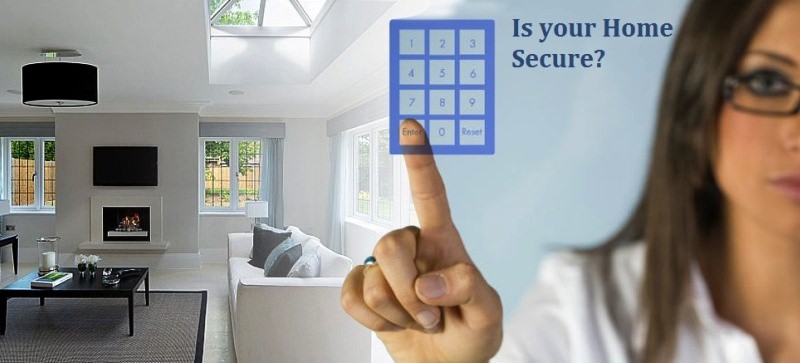 Almost every home security service provider will offer various choices of security monitoring at best affordable costs. The effectiveness of the security depends on the package you choose and how well it meets your expectations.
The latest technologies bring wonderful option for homeowners to select best home security systems with energy management, which will help you to conserve energy and save a good amount of money on your electricity bill. This will also help to control thermostat and lighting of your home.
The personal response features integrated in the monitoring system will further improve the alarm system to become effective especially during an emergency situation. In this type, you will be given a pendant to wear around neck or to keep in your pocket. During an event of emergency, just press the panic button to get immediate help. This type of monitoring system is perfect for senior citizens.
Security cameras are the best choice to think about. These cameras can be fixed at various locations to catch intruders. It will also help to monitor your children in the garden, pets at home and for many other purposes. Regardless of the options available, selecting an affordable and best monitoring system is very important.