There are a variety of sleep-improving beds available in the market and the count is only rising. US-based Intellibed, known for Gel Matrix Mattresses with personalized body support, is the latest entrant. Intellibed has introduced Sleep Genius Smart Base that helps in sleep by comforting the body with adjustability and the mind by regulating sensory environment.
It is an adjustable base that employs the research used by NASA to help astronauts fall asleep in space. There is a built-in 6-speaker Bluetooth soundbar that produces a variety of neuro scientifically-composed music and stereo sounds to help people fall asleep faster. Intellibed collaborated with a team of neuroscientists, music therapy and sleep experts to achieve this.
The base also has features like reach assist, sonic massage, Power Nap, USB ports, programmable remote and personalized configurations to rest the body in a desired way. It also connects with platforms like Amazon Alexa and Google Home for connected home experience.
Also Read: Sleep Number Climate360 Smart Bed Adjusts Temperature to Help You Sleep Better
The Intellibed Sleep Genius Smart Base can be controlled through a mobile app. According to the company, it can help regulate the brain's sleep rhythm, reduce anxiety and ready both mind and body for sleep.
The price is not revealed but it will be available later this year.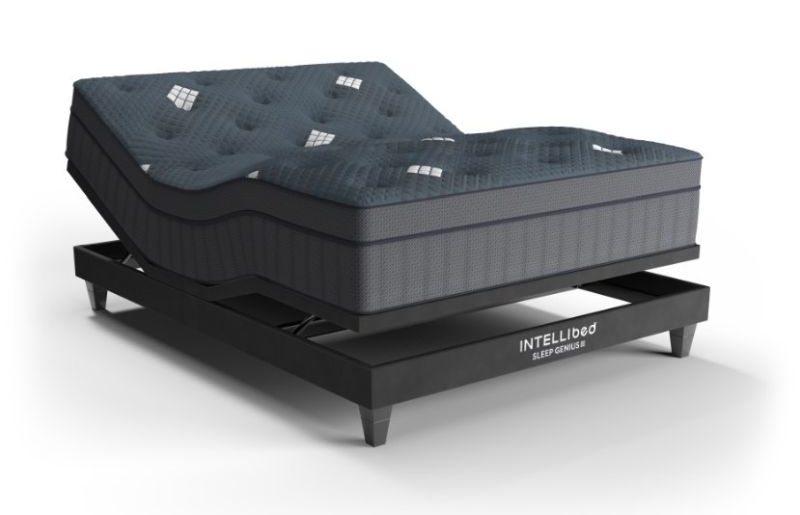 Via: PressRelease