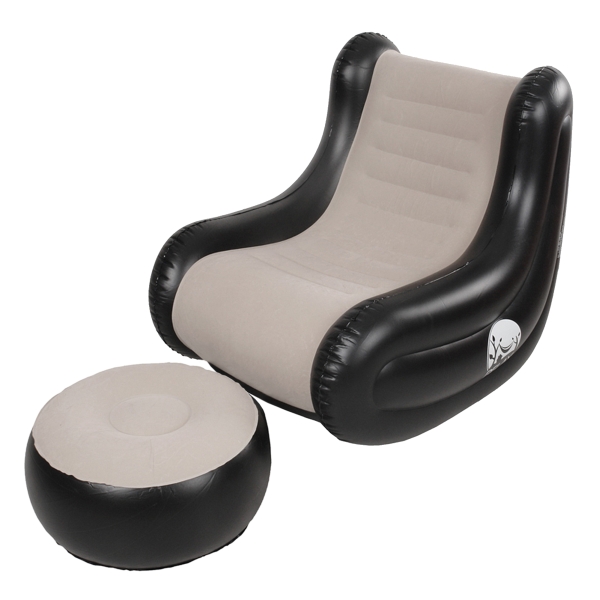 When it comes to the scope of apartment oriented furniture, spatial effectiveness remains one of those crucial factors that define their commercial potential. In this regard, we have chanced upon the Japanese contrived foldable air bed sofa, which had its commercial debut on 11th March. Touted to ergonomically follow the natural posture and alignment of our waist, the sofa is mainly envisaged as an alternative to working in a relaxed position.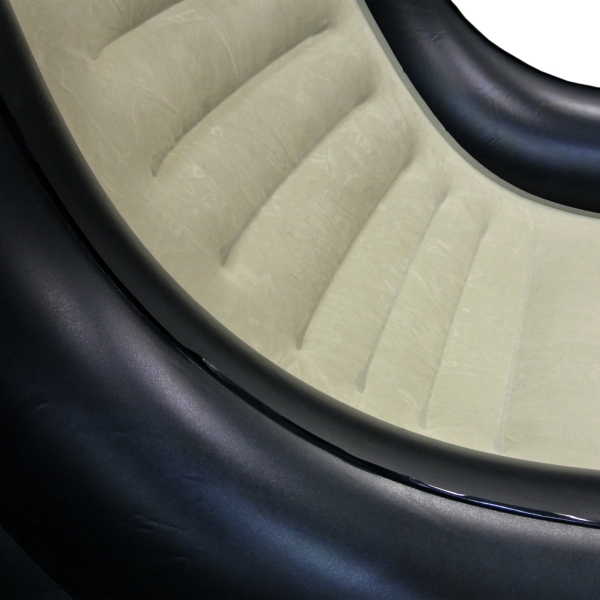 Visually, the item is lined by the ubiquitous black vinyl on the both flanks, while the middle section (the part where your back would rest) is draped in plush grey velour. The overall comfort level is defined by an adequate head rest angle, and is further complemented by the addition of a foot cushion. This foot rest in turn can be used as an ottoman to form a complete yet cheap furniture set for your small living room inside the apartment.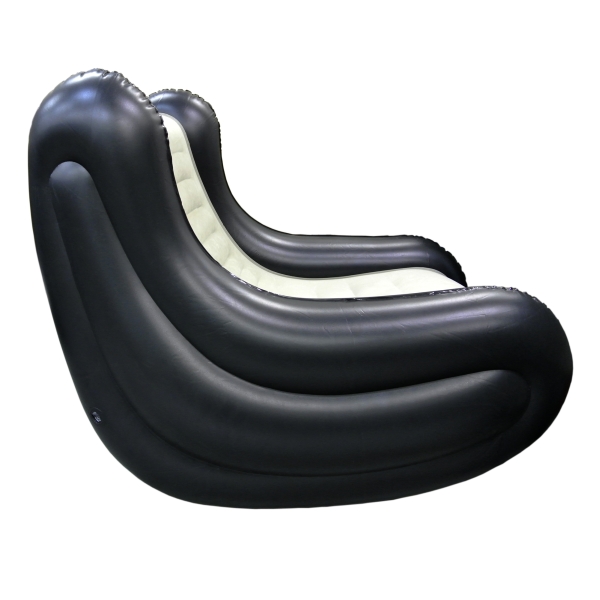 Of course, the greatest advantage of the whole conception is that it's completely air filled. This means that you can 'dismantle' the sofa whenever you please, thus making the sofa spatially efficient. The quality of being air filled also means that the design is light in weight, which is perfect even for the traditional Japanese Tatami flooring.
Dimensions: Sofa – 86 cm (height) x 95 cm (width) x 40 cm (depth), Foot Cushion – 53 cm (dia) x 26 cm (depth)
Price: 2,999 yen (around $32)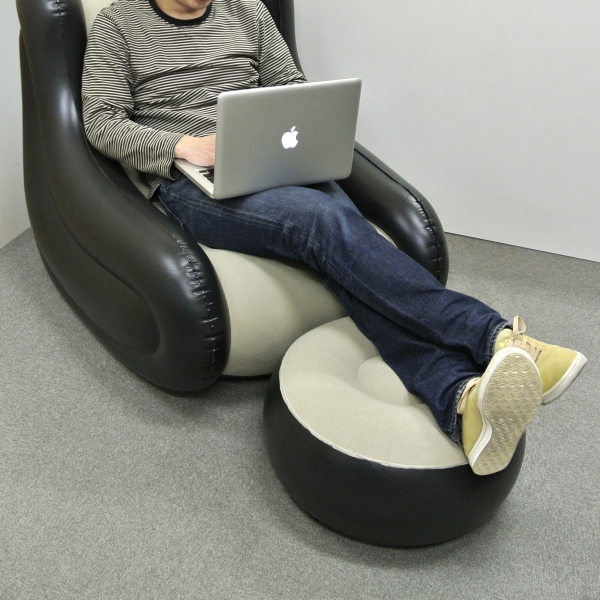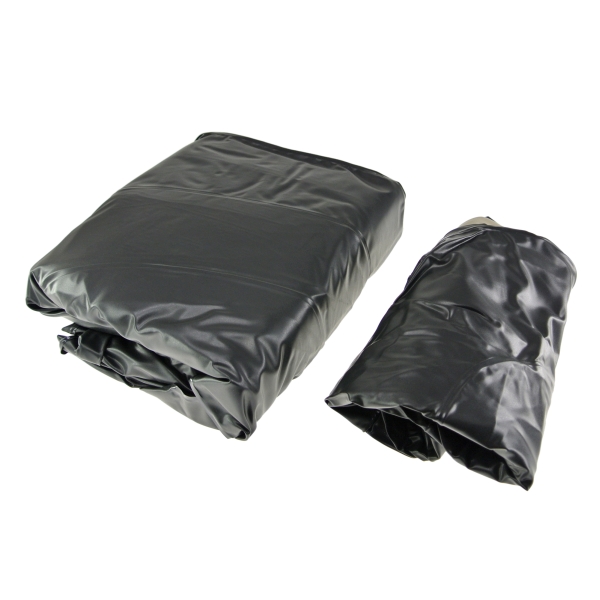 Via: Donya