Most children dream of the day when they could actually live inside a fancy treehouse. But all are not as lucky as 5-year-old twins Charlie and Alex Viator from Jeanerette, whose dream became a reality in form of the pirate ship treehouse, all thanks to their next-door neighbors. The neighbors George McJunkins and his son Neil McJunkins had promised the kids two years ago that they would build a treehouse for them.
Both father and son found out that Tim and Virginia Viator, parents of Charlie and Alex, didn't have enough space outside their house to support a treehouse. So, they decided to build the treehouse in their own house's backyard. They started with a simple house design, but mother of the twins suggested to shape it in form of a pirate's ship.
George McJunkins said,
We have a good relationship with them (Viators), so we were happy to do it. My son (Neil McJunkins) has great artistic ability and designed all these gadgets like a cannon and anchor and the mast.
The father-son duo has not only made dream (to live in a treehouse) of twins come true, but its extravagant pirate ship design makes it more special. The ship, facing Bayou Teche, comes complete with a crow's-nest, two custom-built deck cannons and has Wi-Fi facility. Overall, the ship is equipped with most of the fun elements, which allows the twins to enjoy each day with joy. The extraordinary design of the treehouse will definitely make you wish for a similar childhood like the lucky twins.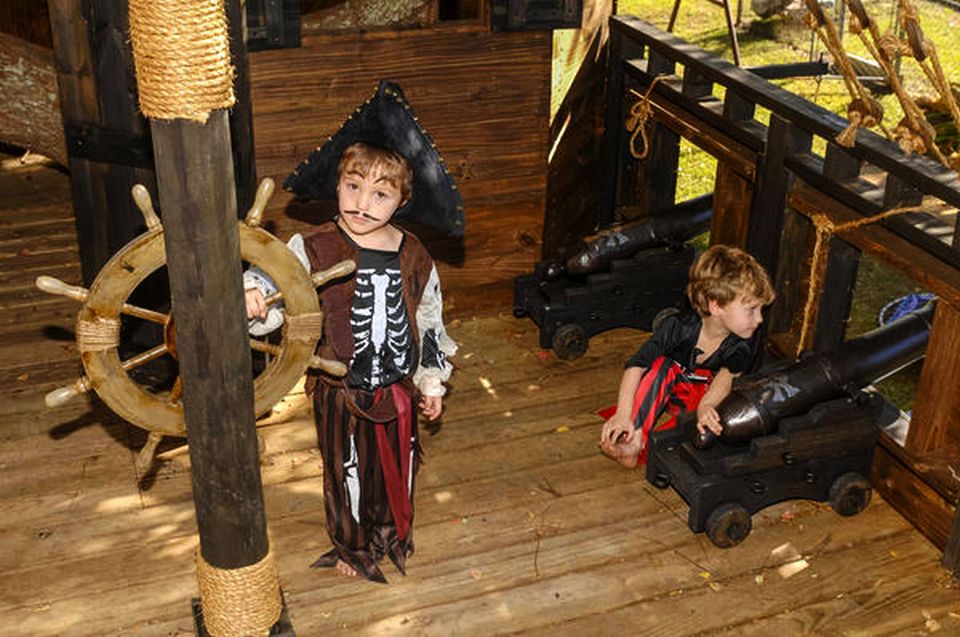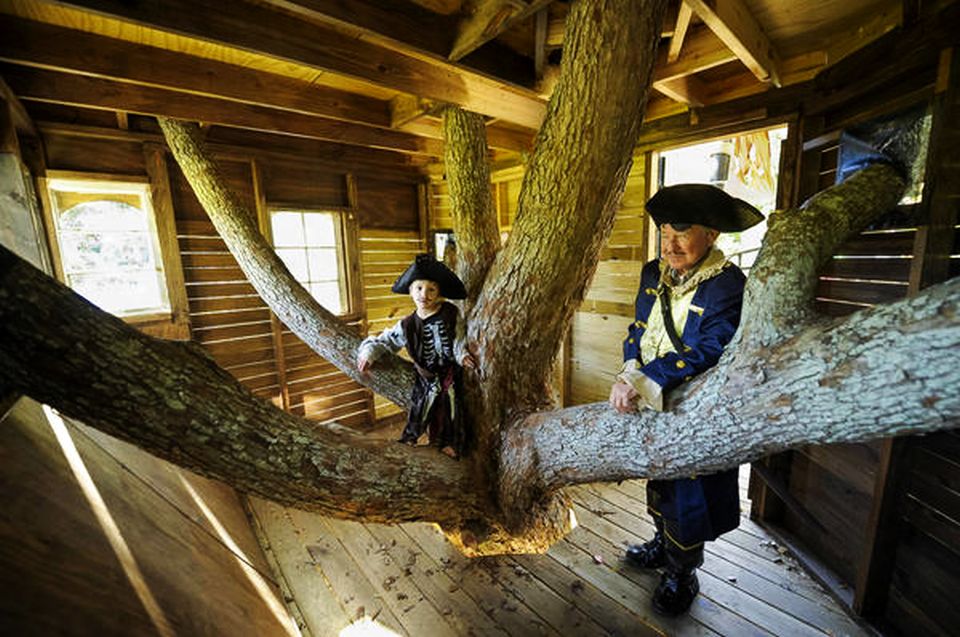 Credit: DeseretNews