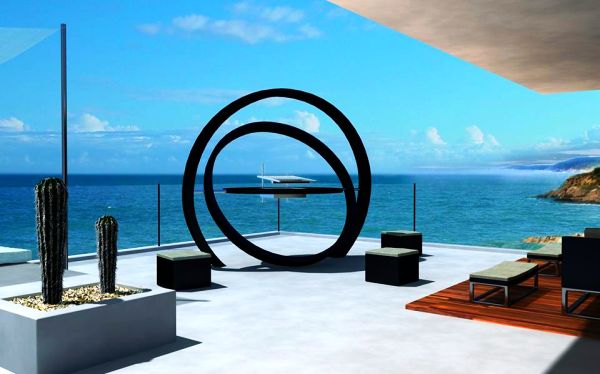 Just a few days ago, we came across a portable BBQ suitcase that unfolded into a tiny charcoal BBQ grill and can be carried along with you to prepare grilled food for two just about anywhere. However, if you are looking for something bigger and more elegant, then you must take a look at this modern sculptural BBQ grill dubbed KARA. Designed by French company Cesarré – famous for creating designer outdoor home decor items, this big outdoor grill lets you enjoy a convivial moment with your friends while barbecuing a mouthwatering meal.
Made of zinc-coated steel, the KARA is a charcoal BBQ grill that not only cooks your food, but also serves as a decorative piece for your lawn or backyard. It features a removable hearth and stainless steel grill measuring 50×50 cms; plus the entire structure is heat resistant and finished in thermo-chromic black paint. The frame and grill is easy to clean, and is offered with a two-year warranty. The frame weighs 131 kg minus 11 kg hearth. Highest quality steel is used to construct this barbecue sculpture and is priced at  €5,400 (approx. $7356) and can be bought here. The KARA is a high performance culinary accessory that unites elegance with functionality for brightening up your ravening backyard party.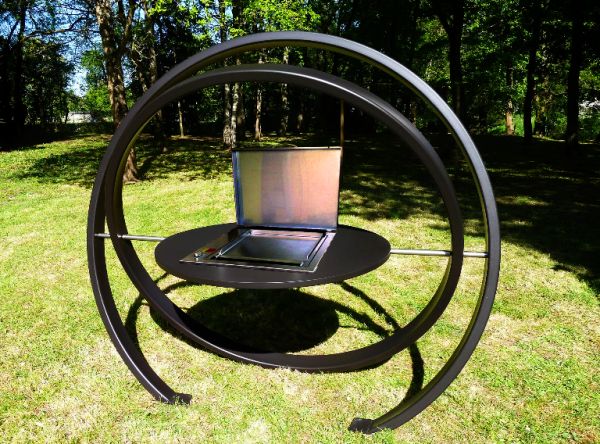 Watch the video below to see the grill working.