A feline lover, Sam is the owner of Prefabcat, a website he uses for showcasing his unique DIY cardboard creations and cat food items he makes for his lovely cat 'Dinni'. Recently he built a big DIY cathouse by joining cardboard pieces to the wooden structure using hot glue. This cat house has multiple doors, pull-out stepping planks, ramps, sliding windows and storage drawers to function as a cozy dwelling for his cat.
The top section of this cat house is a surprising addition, as it looks like a dragon's mouth. According to Sam, the project started with the motive to build a wall-type structure for Dinni to keep on hopping and climbing around her home.
The different inter-connected spaces in the cat house enable the cat to hop, jump or take a quick catnap in the meandering spaces. It is truly an interactive playhouse for the cat to spend time in, walking around or popping out her head from tiny doors and windows.
He also made a high cat tower with attractive lighting for his fuzzy friend. Both the DIY cardboard cat houses are great hideaways and playing alternatives for the adventurous cat. If you love kitties, then both the works are enough inspiration to make one by yourself.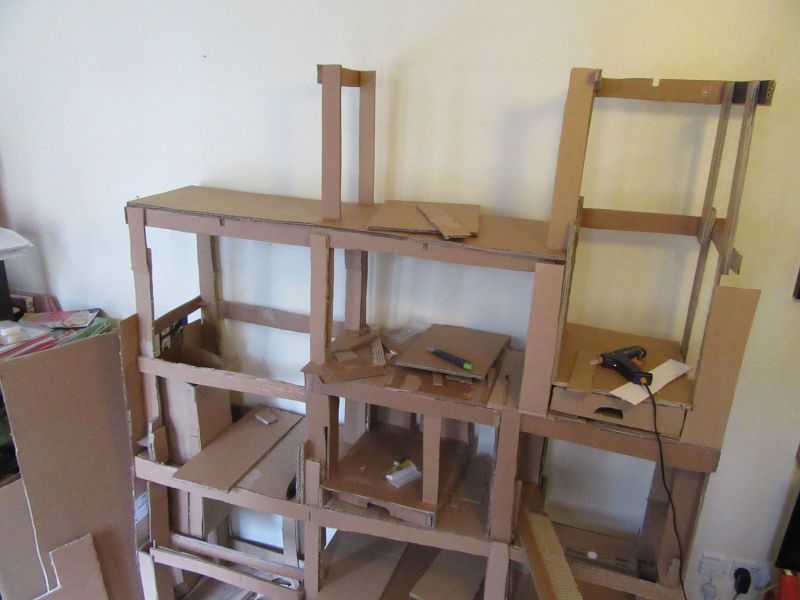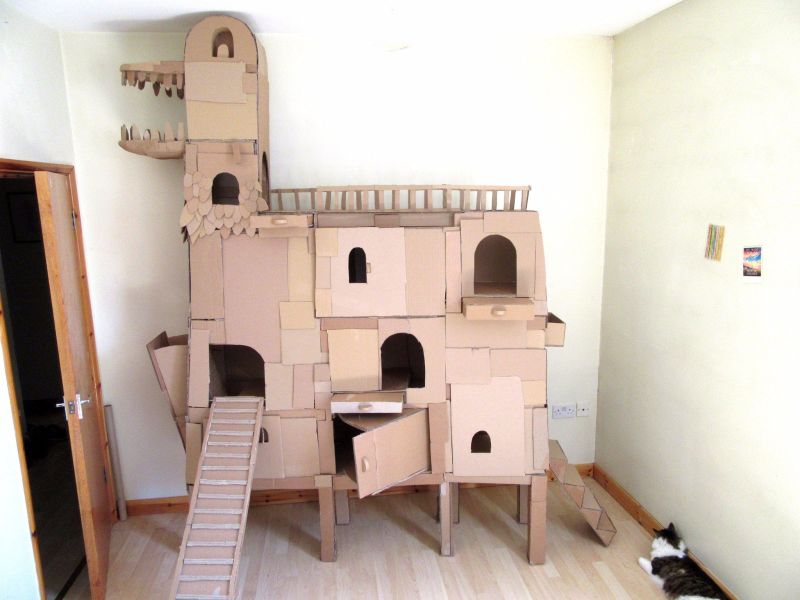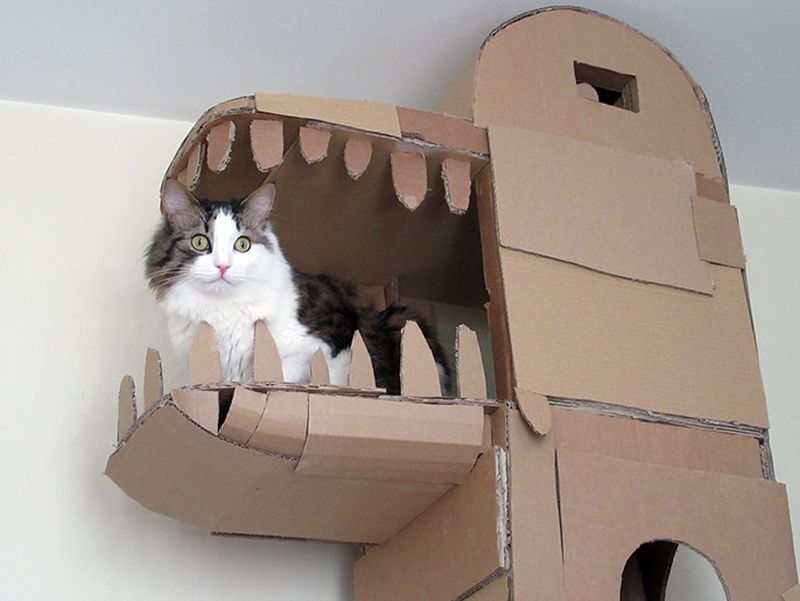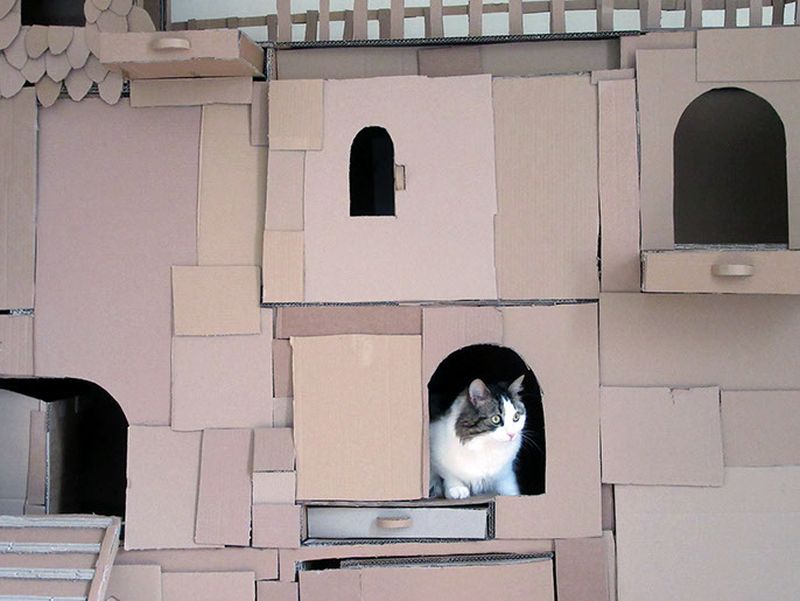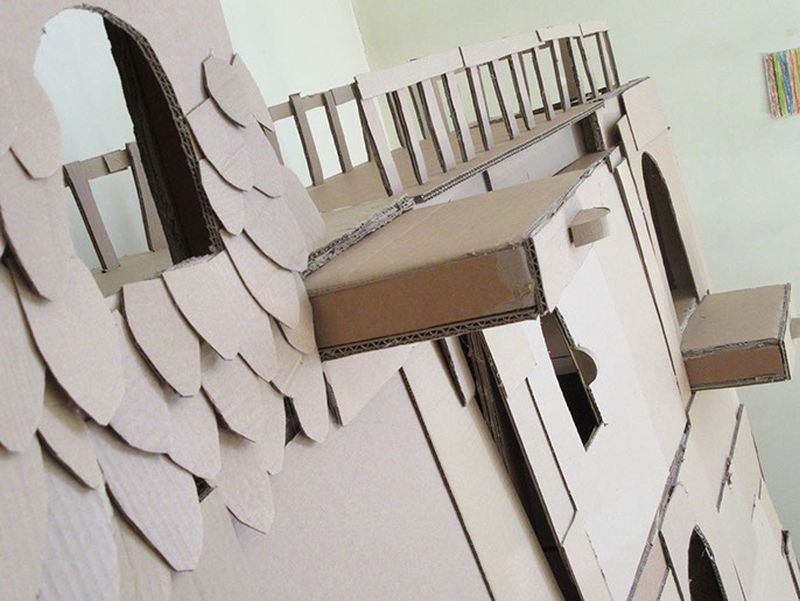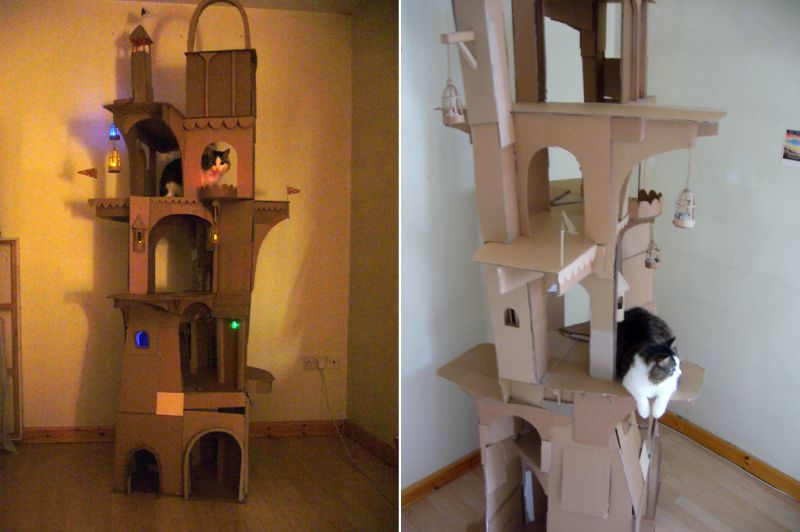 Via: BoredPanda