All-new private island is set to be built by designers at Migaloo Private Submersible Yachts, and will be launched at the Monaco Yacht Show. Entitled as the Kokomo Island, the set of private island comes in shape of a semi-submersible vessel floating above water. Designers are planning to create a portable island that could be moved to anywhere in the world, allowing its owner to move their floating luxury resort to any desired location.
With overall length of 117-meters, a beam of 78-meters and draught of 20.5, the artificial island has enough space to accommodate all amenities found on land-based opulent getaway. This small floating city has eight engines, which allow it to move at a speed of eight knots (about 15 km/h).
Perched 80-meters above sea level, the man-made island includes ultra-luxurious conveniences such as penthouse suite, artificial beach, hanging gardens, cinema room, jacuzzi, heliport and even a sunken dining room for enjoying your meal in unique atmosphere. The penthouse is accessible by an 80-metre elevator, and even a glass-bottomed hot-tub for unwinding.
Lucky owners of this private island would be treated to 360-degree views of surrounding panoramic sea. For relaxation other facilities are also provided like spa, gym, beauty salons, bar and pool. Besides all that, underwater entertainments activities are included such as sub-sea dining, a shark-feeding space, outdoor cinema and laser displays.
Moreover, it can even be customized as per preferences of different the customers. However, this is not the first time anyone has thought of creating a movable private island, before this we've seen Christie's International Real Estate's concept of the world's first portable private islands. But Kokomo Island by Migaloo Submarines is likely to offer more comfort and facilities than any four-star luxury resort.
Head over here for getting closer glimpse of this ingenious portable island.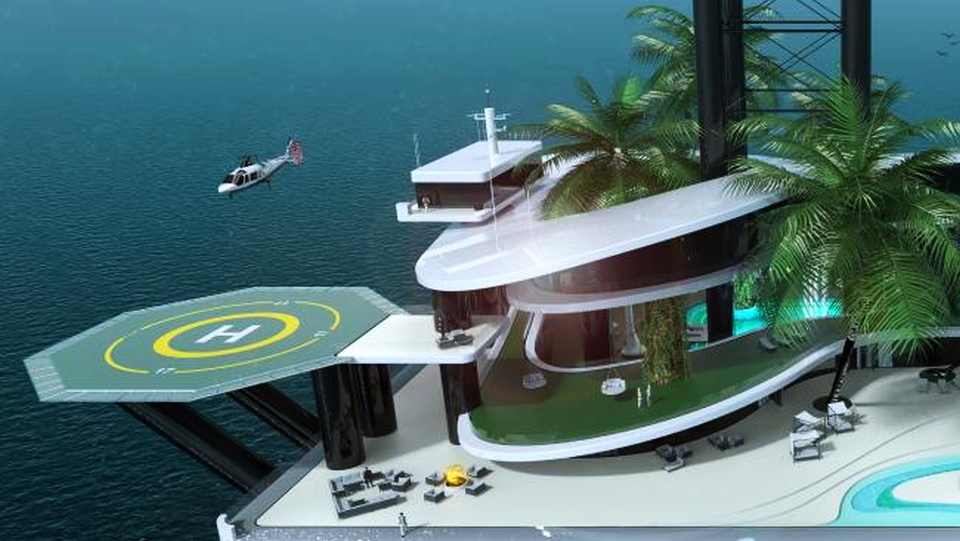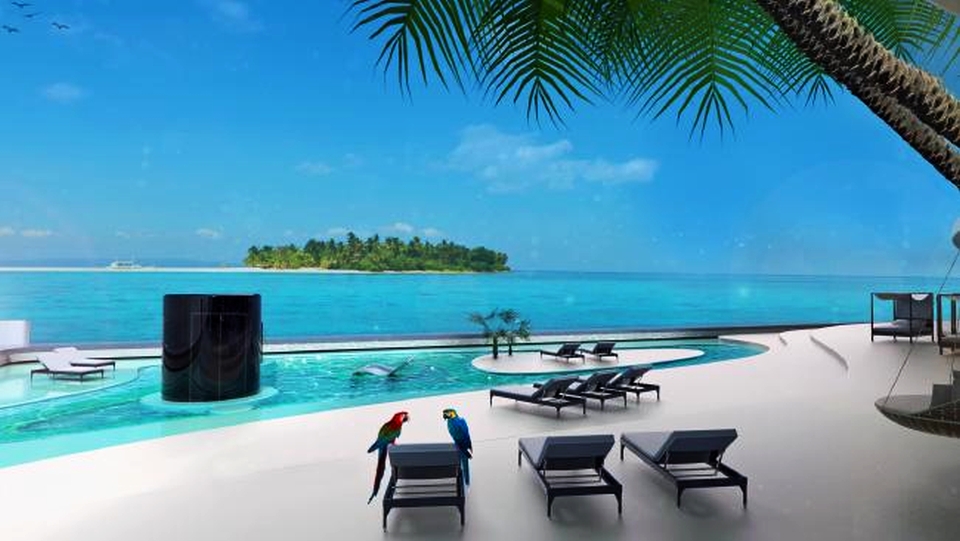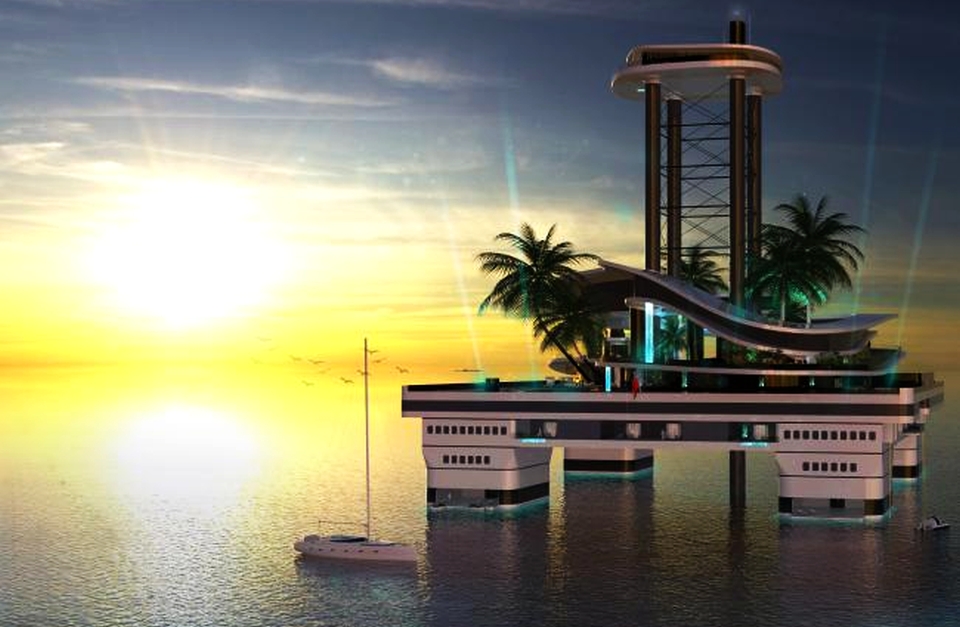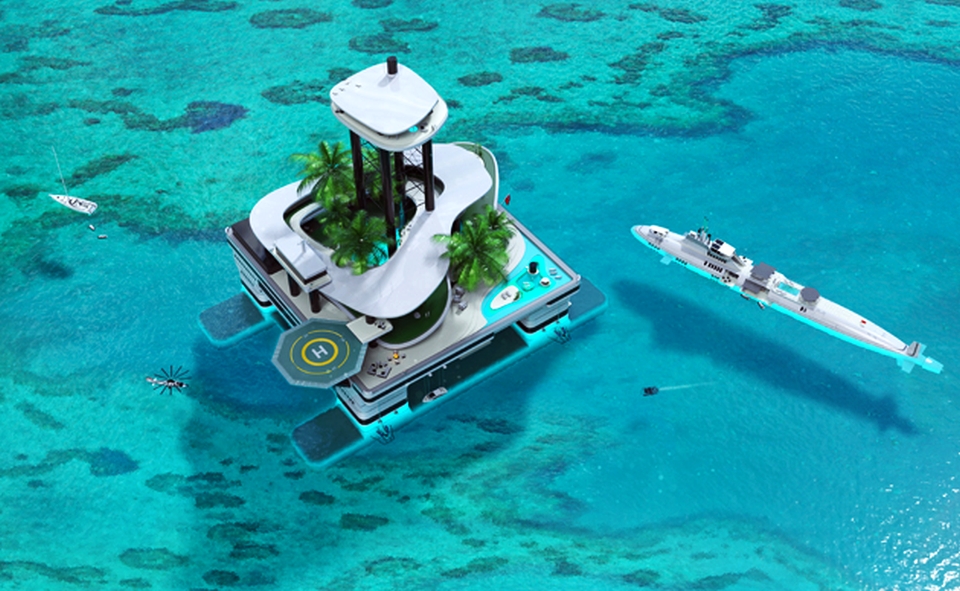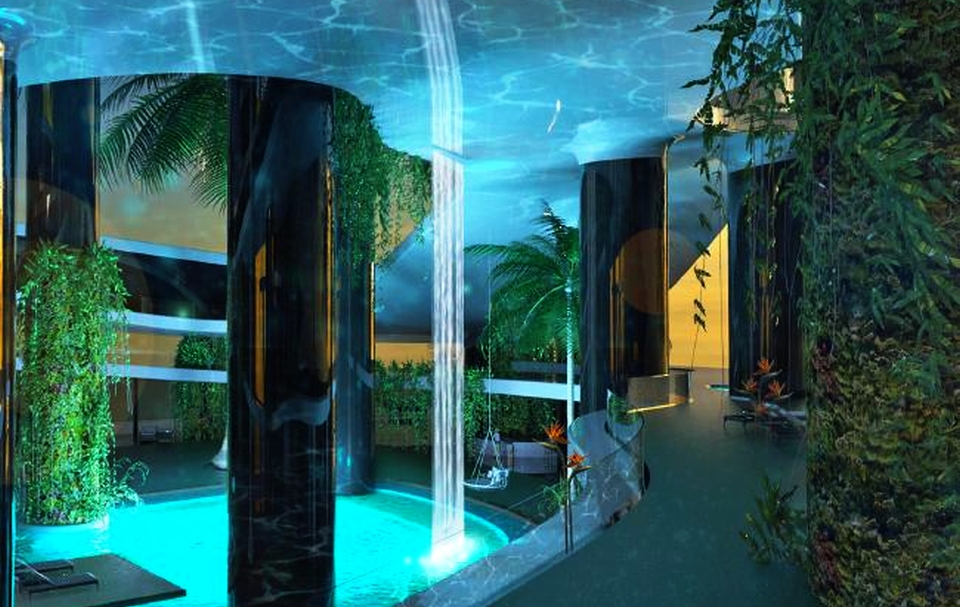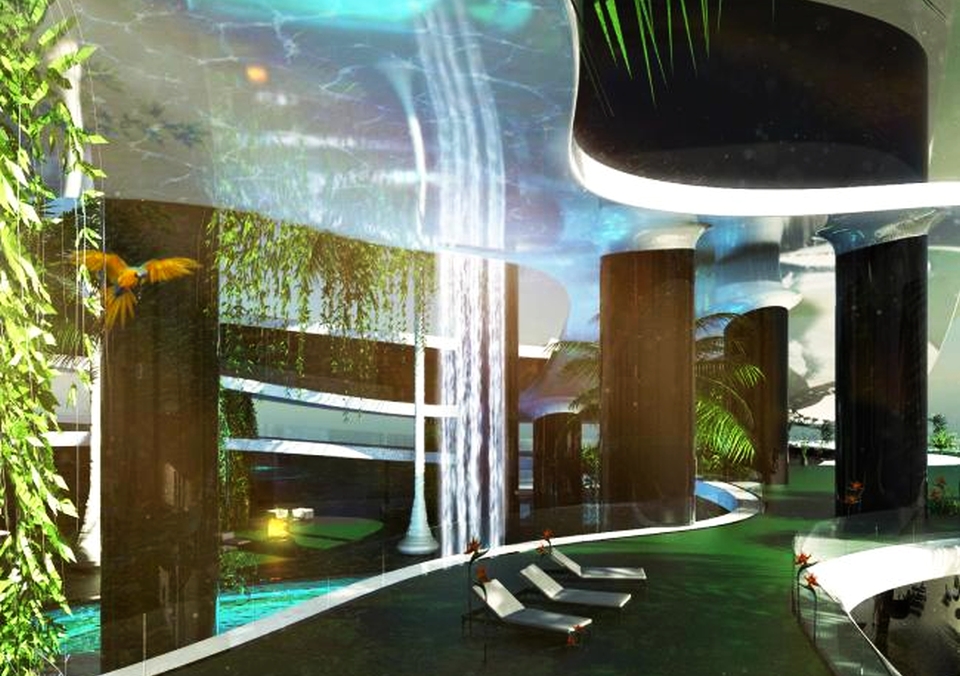 Via: DirectMatin