Your dream of living in a Hobbit House can come true, right now. Owned by Pat Barry and his wife Sue Barry, this whimsical hobbit home beside Lake Charlevoix, about four hours northwest of Detroit, is listed at $1.99 million. The 3,913-square-feet lakefront house boasts a dramatic exterior with the curved and sinuous roof.
To build the house, the couple commissioned an outside company to harvest more than 1,200 cedar logs from nearby Beaver Island. The process of binding the wood together, called Swedish coping, took around three years for completion.
The stunning hobbit home includes six bedrooms and 4.5-bathrooms. Resting on more than 10 wooded acres, the gorgeous house has a warm interior that's entirely clad in wood. Inside the house, you'll find custom-made wood-carved furniture, from bar stools with bases that look like tree roots to a second-floor balcony made of giant branches.
The wooden furniture features animal carvings to adorn both exterior and interior of the home. For instance, the wooden bed frame boasts a sleeping bear carving, whereas one of the exterior doors has an image of a large deer. The home also has two 32-feet tall stone towers – one houses a fireplace, and the second has a utility room. Moreover, there is plenty of fishing, boating, and skiing in the area outside the house.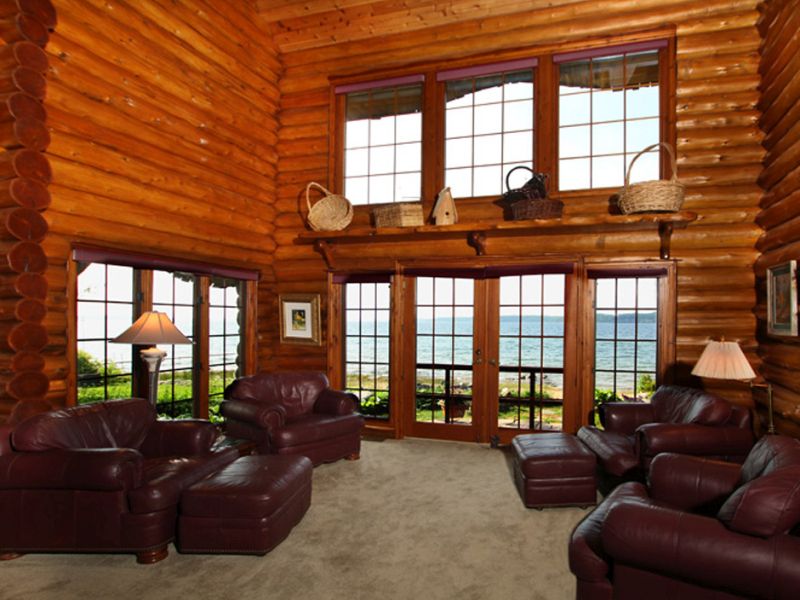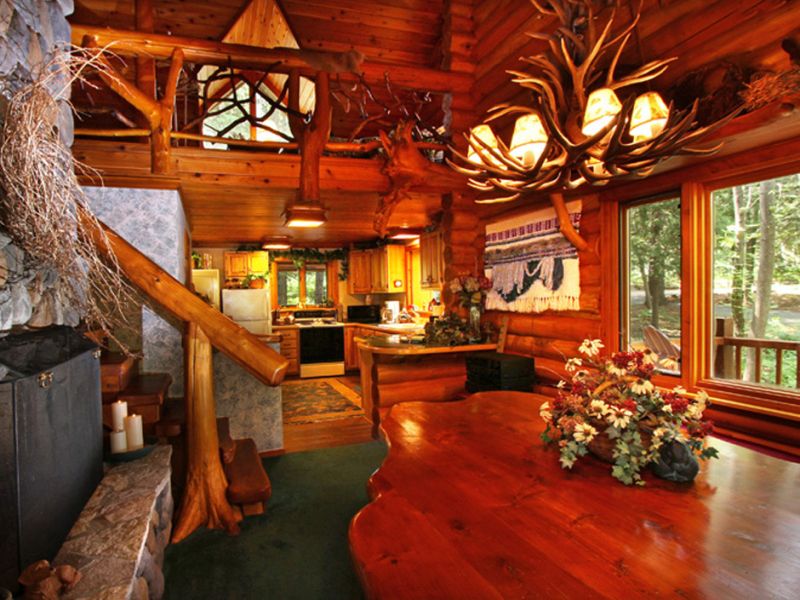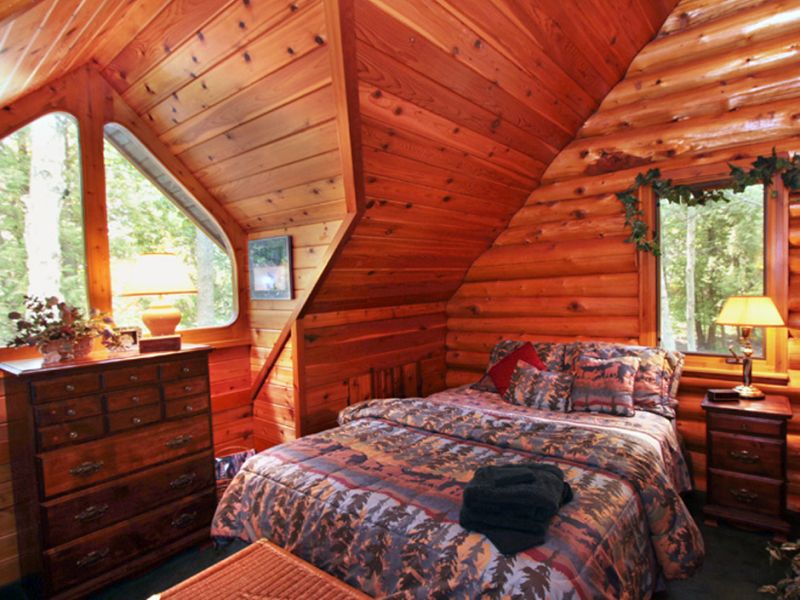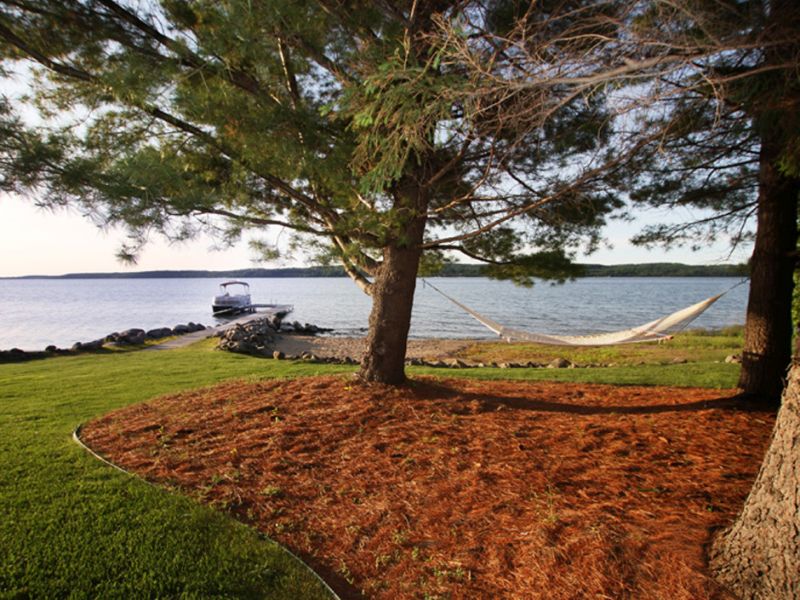 Via: NationalPost