Plastic bags are nothing more than landfill for people who are not aware of their after use. Unfortunately, they are all around and putting our eco-system at risk. It is true that as a common man, we don't give a damn if plastic bags are adversely affecting our environment. It is, of course, bad, but there are still a few people who believe in promoting eco-living with their efforts, and they really deserve an ovation.
We are talking about the junior industrial designer at Display Designs Inc. Louise Sandstroem, who has recently created a funky and colorful hanging ceiling lamp called Bag It, using only plastic bags and a spider ring.
Bag It was Louise's experimental lighting project, which she posted on Behance almost a year ago, to inspire people to create a perfect lighting accent for their ceiling from plastic bags. A novel idea indeed.
She spoke about her inspiration to HomeCrux:
My idea was to use only used plastic bags and upcycle them into a new product. Plastic bags are abundant in almost any home and I wanted to avoid having them end up in a landfill.
About the making procedure she says:
To make Bag It, I used a variety of plastic bags from local Supermarkets, Asian markets, clothing stores, and food stores. They were all of the thin and cheap kind, so that they would be able to mend well among each other. They were cut into strips, knotted, and then hot glued to each other to create the iconic lamp shade form. It was assembled hanging to prevent it from caving in on itself.
The lamp looks so adorable when light shines through various multicolored plastic bags. And the most interesting thing is, seeing it for the very first time no one can guess that it is made up of plastic bags until he/she won't come close enough for a detailed inspection.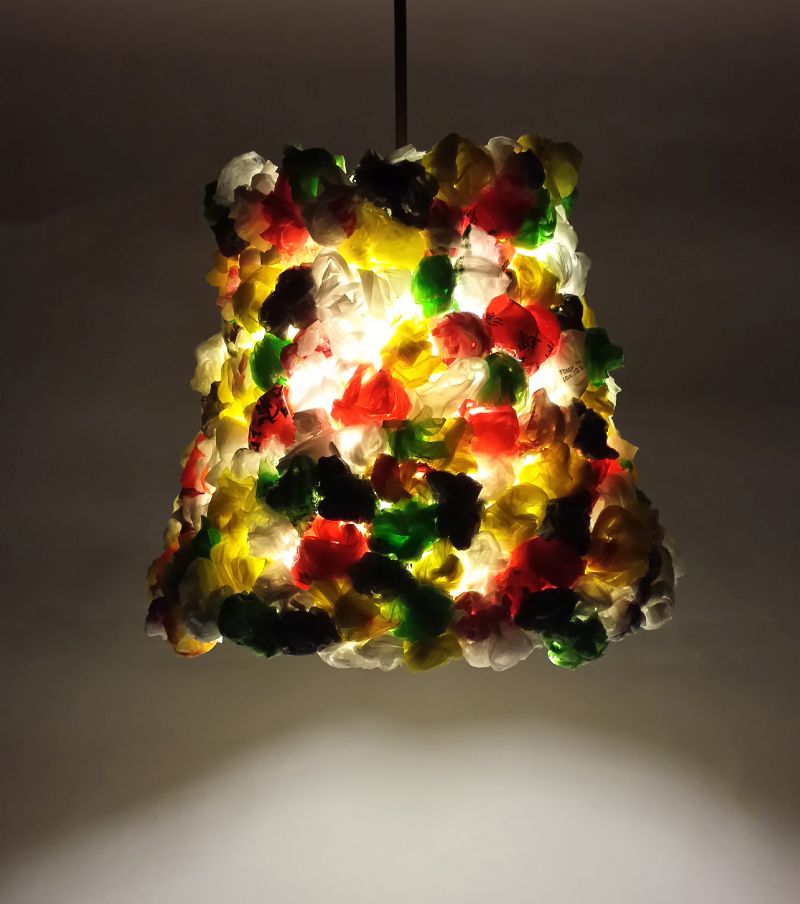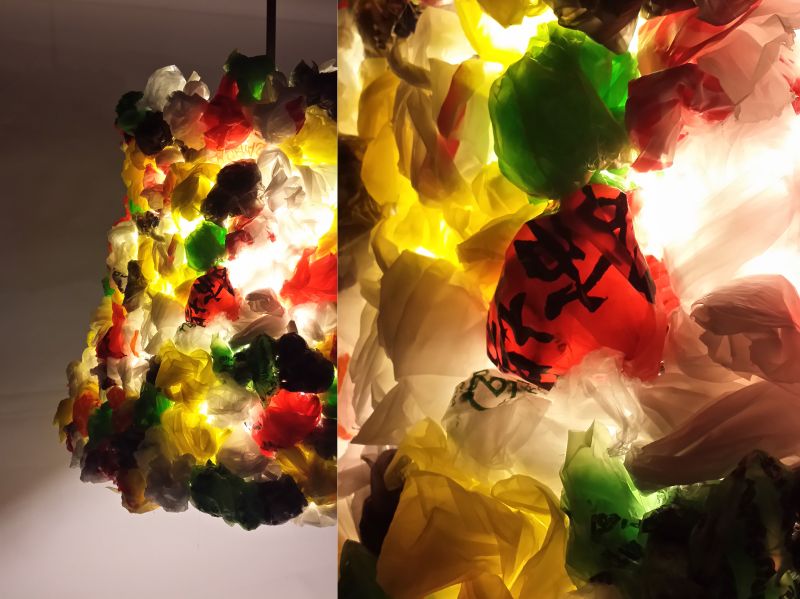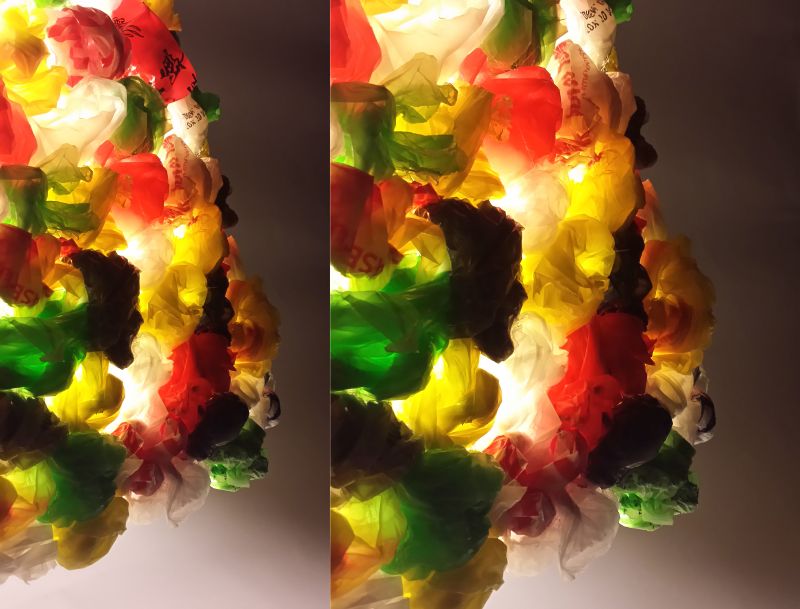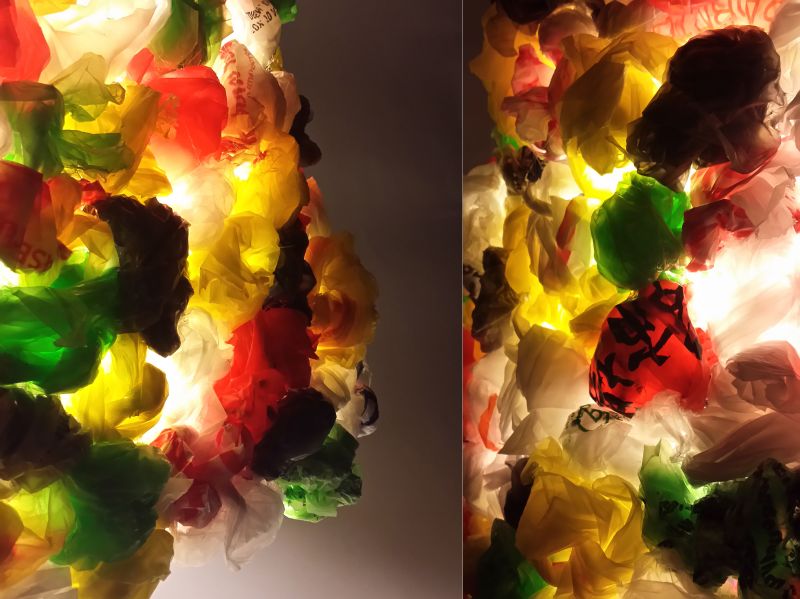 Special thanks to Louise Sandstroem for sharing the details and photographs with us!