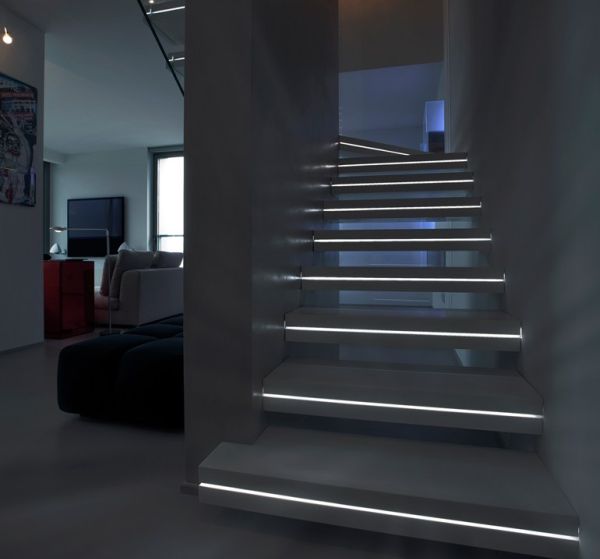 A beautifully designed staircase plays an important role in contemporary interiors nowadays. Luxo, Norwegian lamp manufacturing company, has now come up with a wonderful idea of highlighting this centerpiece of your home's interior with ambience of light. The firm designed whitish marble hanging stairs in a house with embedded lighting fixtures, which looks exquisite on lighting up at night.
Luxo marble hanging stairs are secured smoothly to the walls and has glowing backlighted insertions at center for stealing away all the attention. These lighting's are sandwiched between the two marble casings to form each step of the staircase that is illuminated to a viewer's delight. Like marble, such lightings can also be inserted into materials like wood, iron, glass, etc. to create a masterpiece out of any ordinary staircase.
The illuminating staircase indeed leaves people breathless with its beautiful sculptural design and you can also transform the look of your entire home using the glowing stairs.
Via: ArchiProducts