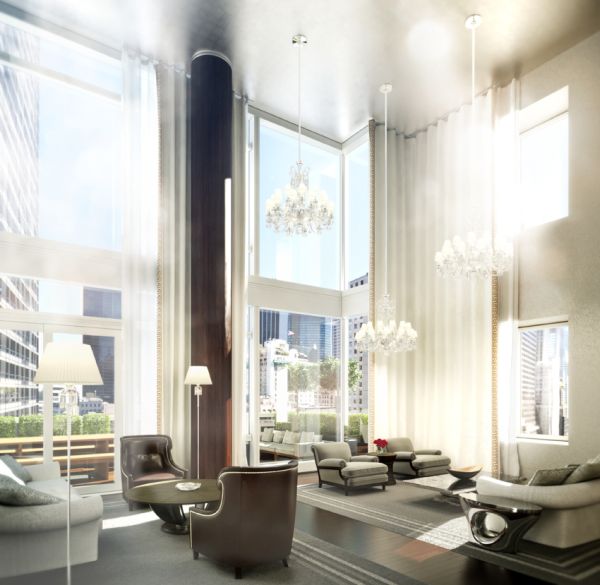 A two story penthouse on top of the 50-story Baccarat Hotel & Residences in the heart of New York surely offers the best view of the city. Located in Manhattan's Fifth Avenue, the Baccarat Hotel & Residences is one of the most glamorous destinations in the world, and the $60 million duplex penthouse is a feather to its cap. The penthouse overlooking the Central Park and the Empire State Building boasts of a massive living room, five bedrooms, five and a half bathrooms and amazingly attractive 14-foot floor-to-ceiling glass windows.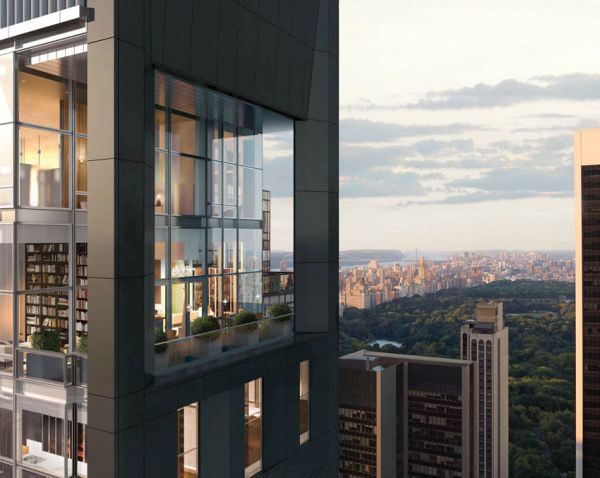 The really sophisticated and inviting interiors of the 7,381-square-foot penthouse have been done-up by interior designer Tony Ingrao. Ingrao has used a lot of exotic wood and white onyx along with chrome and glass to make the penthouse look luxurious and livable at the same time. The large floor-to-ceiling windows, which are an hallmark of the residence, not only provide an amazing view of the fast-paced city below, but also allow ample natural light inside, while the custom-designed staircases grace the extravagant spaces.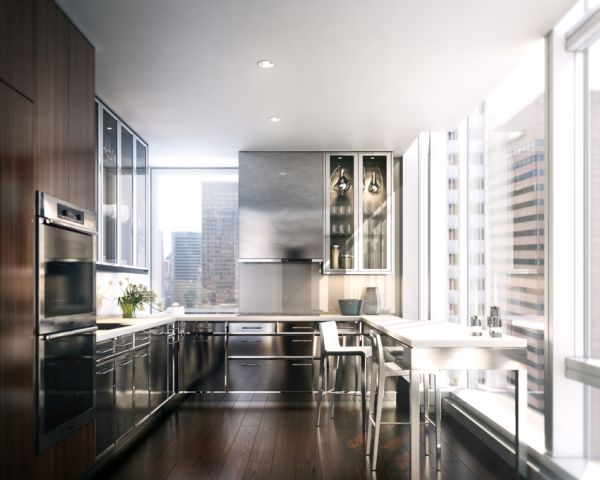 The first (lower) floor of the penthouse feature a completely furnished modern kitchen and a lavishly large living room with amazingly high ceilings, white oak wood flooring, floating fireplace, a wet bar, and opens out onto a spacious terrace which offers dynamic views of the city below. There is also a small (half) toilet on the floor.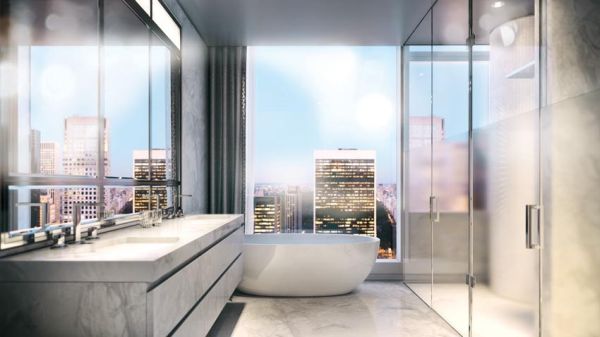 On the first (upper) floor you have a 1,150-square-foot master suite in one wing, complete with a sitting room, separate dressing rooms, fireplace and a master bathroom with floating sculptural bath tub from Victoria & Albert. The other four bedroom with attached bathrooms are located on the other wing of the upper floor. Interestingly, the entire penthouse features touchscreens to control lights, lamps and shades, temperature, and audio and visual devices. Thanks to an app, you can also control the same with a smartphone or tablet.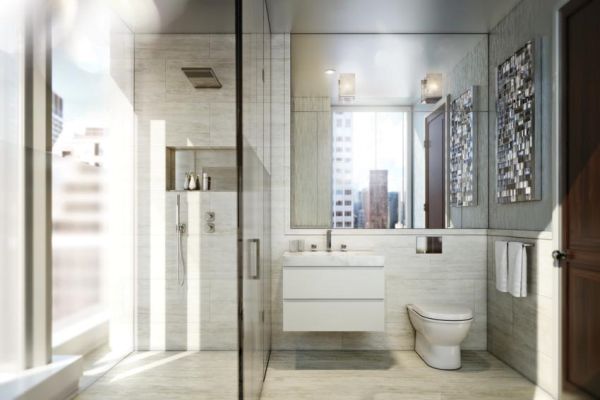 Via: JustLuxe