Floating planters are not new to the world, we have already seen whimsical Hoshinchu Air Bonsai that allows homeowners to grow plants in mid-air. Similar to the concept of Air Bonsai, a Swedish company, which previously designed Flyte levitating bulb, has created geometric-patterned Lyfe magnetic planter. This zero-gravity growing system consists of 12-sided geodesic silicone planter that levitates above a wooden base.
All thanks to electromagnetism, these planters can effortlessly float and rotate above the wooden base, providing sufficient sunlight to plants throughout the day. Plus, it will create a stunning visual effect of floating indoor garden on your desk. The pots even hide a small drainage system to prevent over-watering.
Besides stunning electromagnetic features, the plant growing system can be customized as per the liking of homeowners. The floating plants are going to be an interesting statement pieces in any home – whether in living room, study, kitchen or any other area of the house. It is indeed a stunning and futuristic way of growing indoor plants in the homes of people with a green thumb.
Currently the team behind this project is seeking funds on Kickstarter for $80,000. A pledge of $179 will help you secure your Lyfe planter that will be shipped in September 2016 (if it successfully reaches its production phase).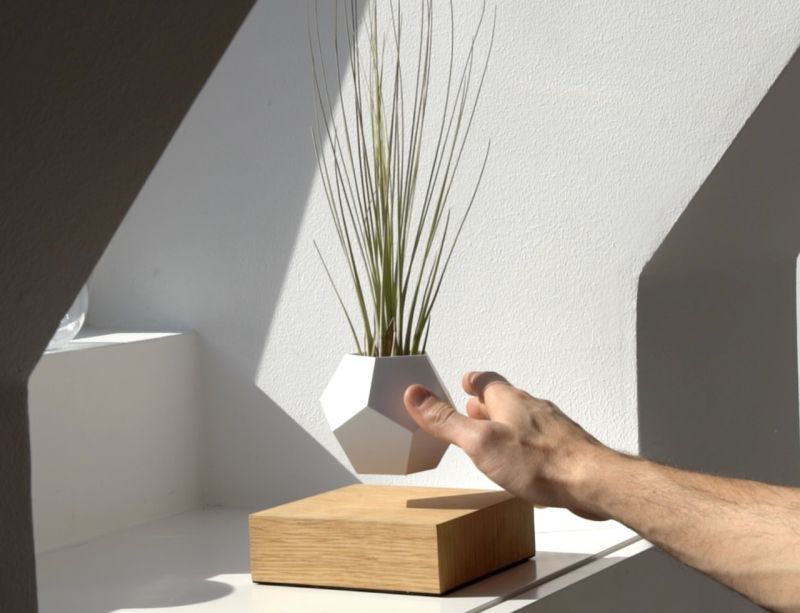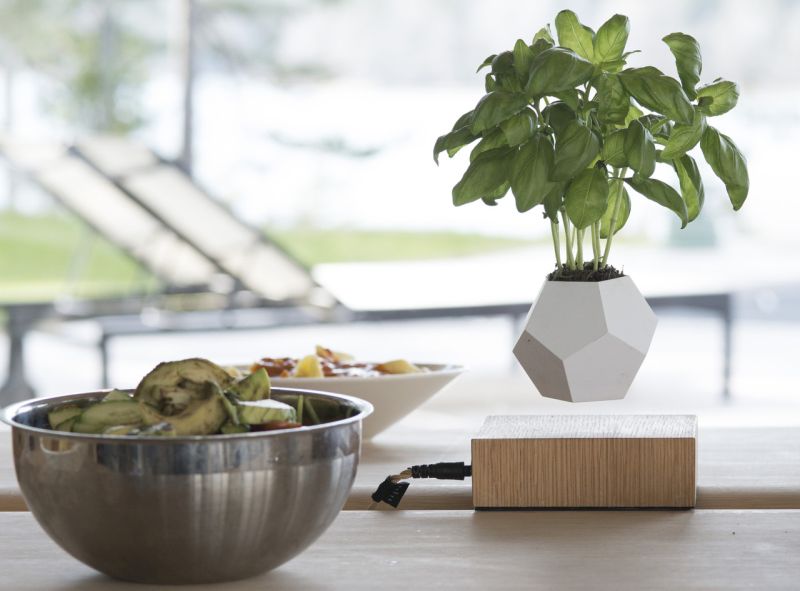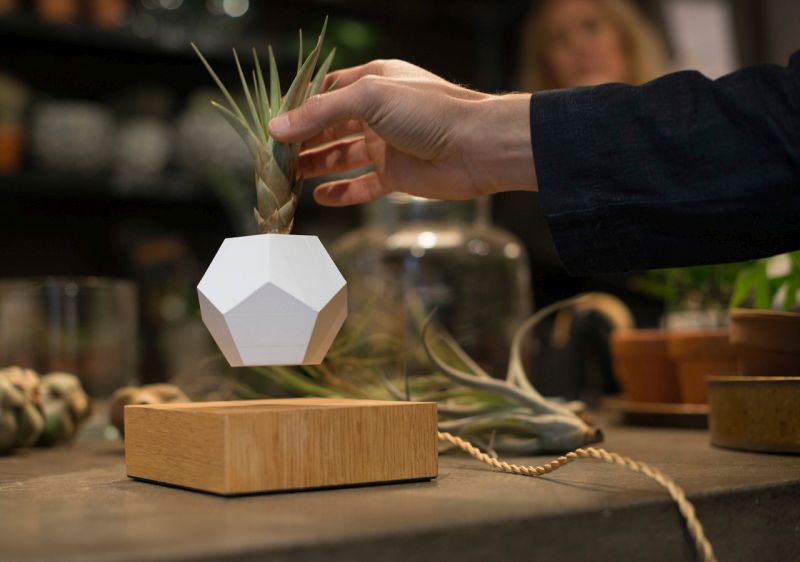 Via: Design-Milk