Paul Gordon, a 42-years-old former engineer from Newport Pagnell in Buckinghamshire has spent four months to build a Crystal Maze-inspired glass dome for his two pet Sulcata tortoises. This life-size tortoise home has plenty of space for the tortoises to bask or roam around. He has spent around 10 hours daily to learn carpentry and build the concrete base where he has constructed a specific habitat for his pets, George and Mozart. With the under-floor heating system, they are provided with interior space just as in their natural environment.
At first, both tortoises lived in an indoor pet house, but after realizing their space needs, he decided to build them their own house in his backyard. In addition, it also helped the family members to maintain hygiene. He has done most of the work himself to keep the costs down, and he thinks that this way he saved around £5,000 (US$6,737) on building materials and insulation. Although he hasn't got any experience of woodworking, he was able to cut every wood piece accurately. He also included plants, lights and a fan inside the tortoise dome to keep the space suitable for them.
Also Read: Arctic family living in solar geodesic dome since December 2013
Inside this geodesic dome, there is a mini hatch where these tortoises can sleep safely. It took him four months and £3,500 (US$4,716) to complete the house. Along with space for tortoises, there is also enough room for family members to sit and relax. Due to his efforts, he not only minimized the building cost, but now he is able to keep their habitat warm for just £15/month (US$20) which is relatively less than if he opted the prefab version.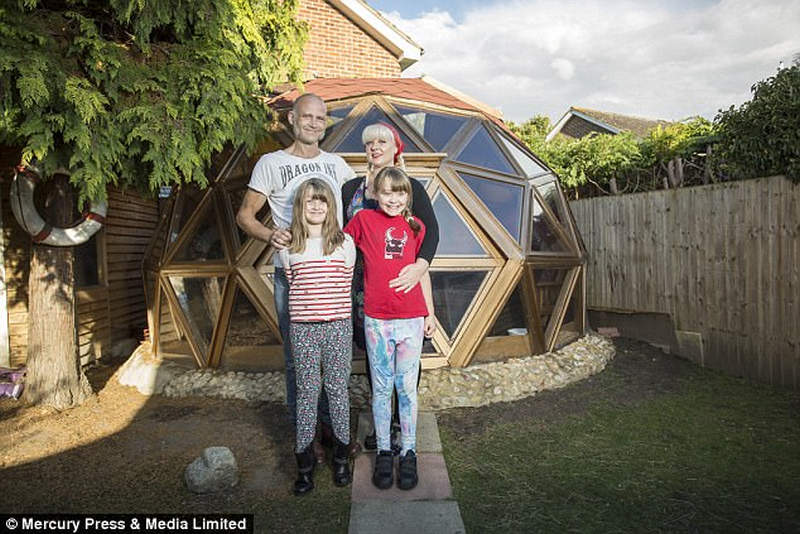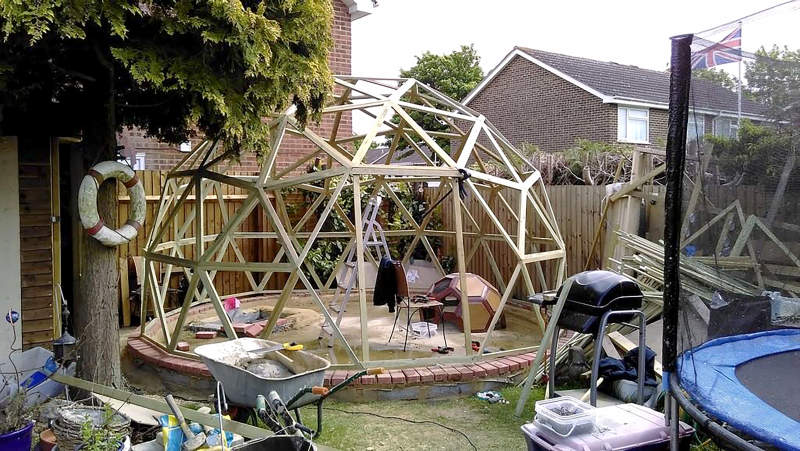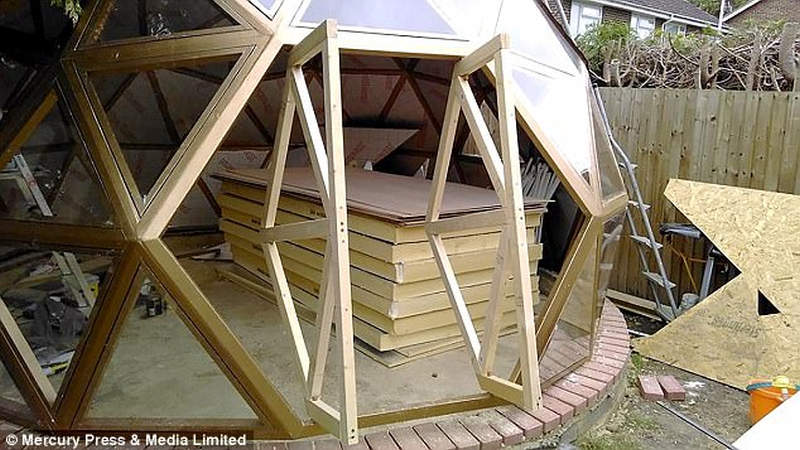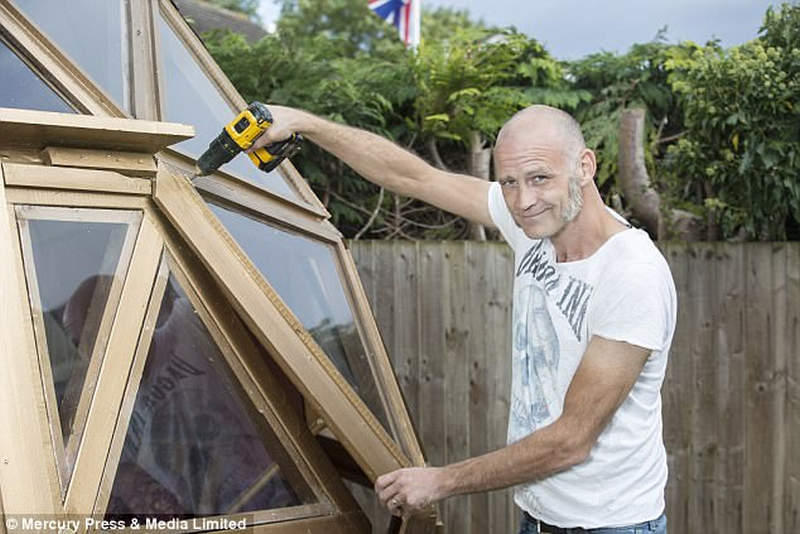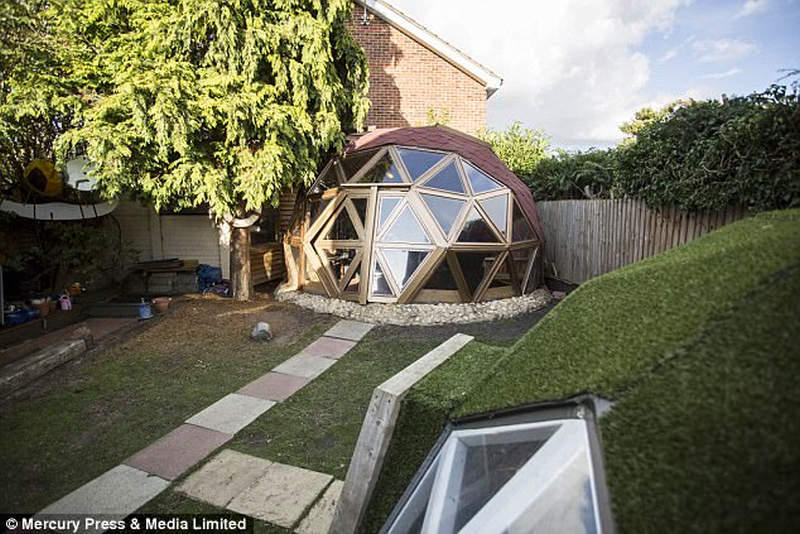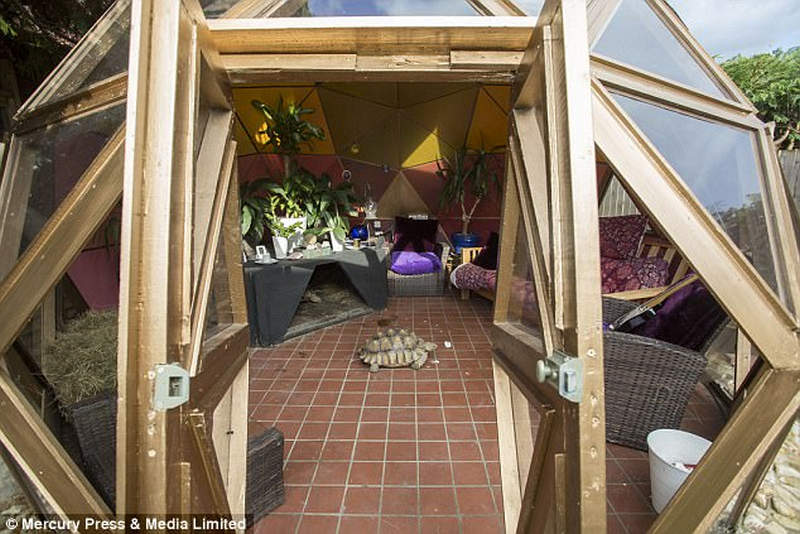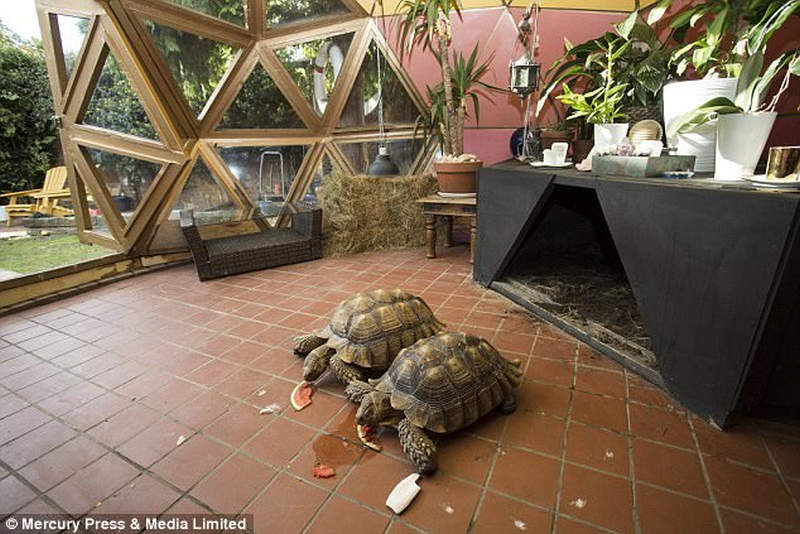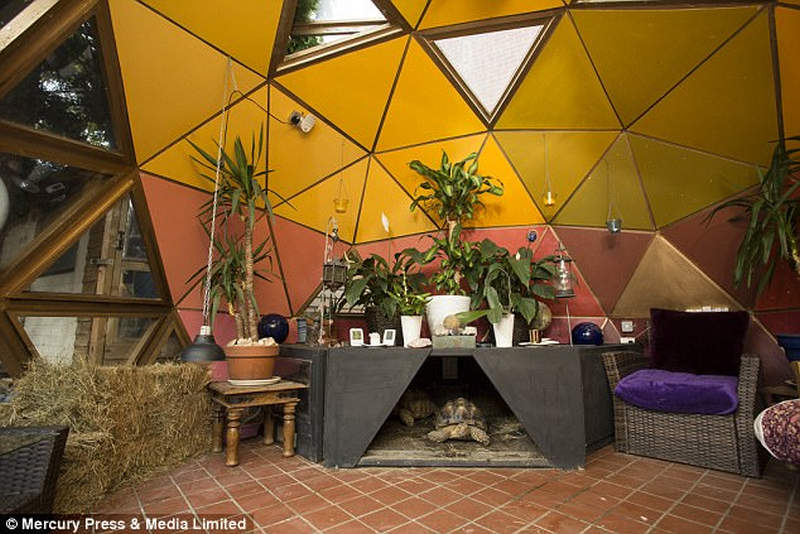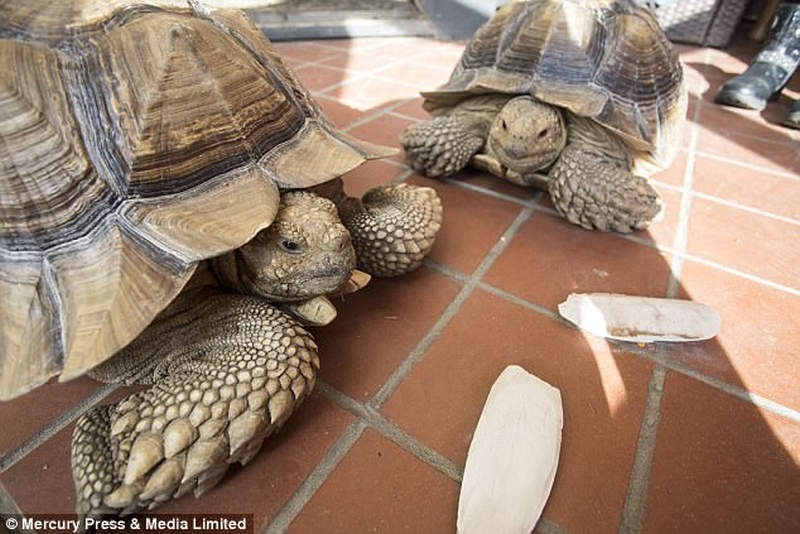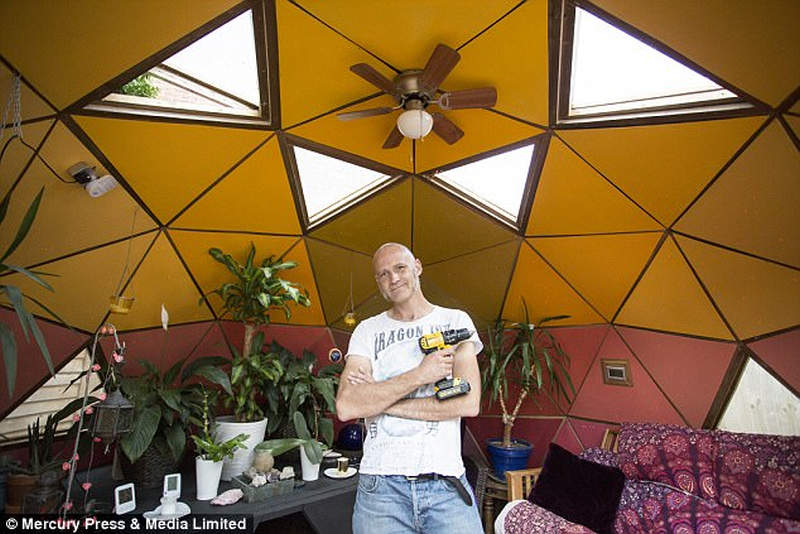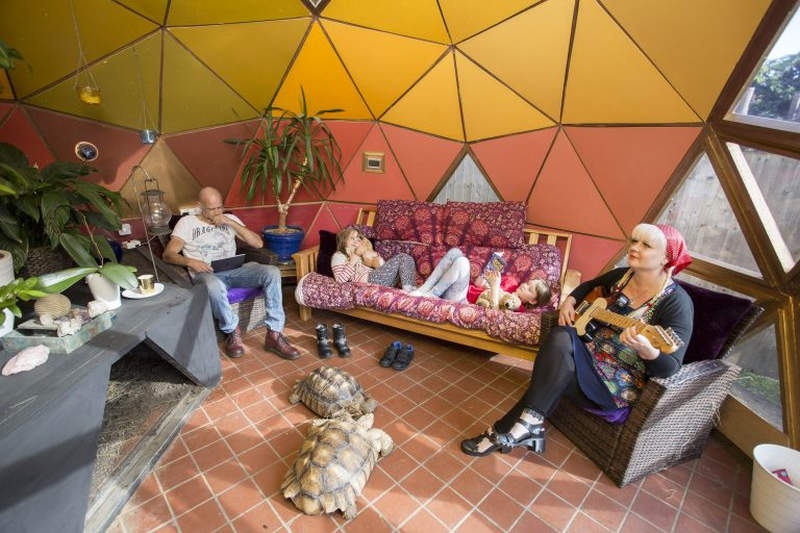 Via: DailyMail