The designer Frédéric Saulou has created oriental Mashrabiya-inspired radiant lamps for French lighting manufacturer Brossier Saderne. The Radiant Collection takes its cue from moucharabiehs, highlighting the effect of light leaving and entering through the elegant design patterns. The lineup includes floor and wall lamps with intricate lace motifs and wooden bases.
Playing with light and shadow, each lamp pays homage to traditional craftsmanship that's carved using modern design techniques. These complex motifs have been crafted on each unit using high-pressure sandblasting methods. The patterned slate rests on the solid wood base, forming a pleasant combination of fragility and strength.
A LED light source glows behind the black slate lace, giving life to the lace patterns. These patterns look astonishing and come to life when the light source forms their huge shadow on a wall or within an entire room. "Radiant" is part of the collection "Domestiquer," which is formed to take a step closer to designers and artisans.
These artistic lamps were showcased at an exhibition organized by the art collective Made In France in Transparency, and also at the Equip'Hotel Paris expo.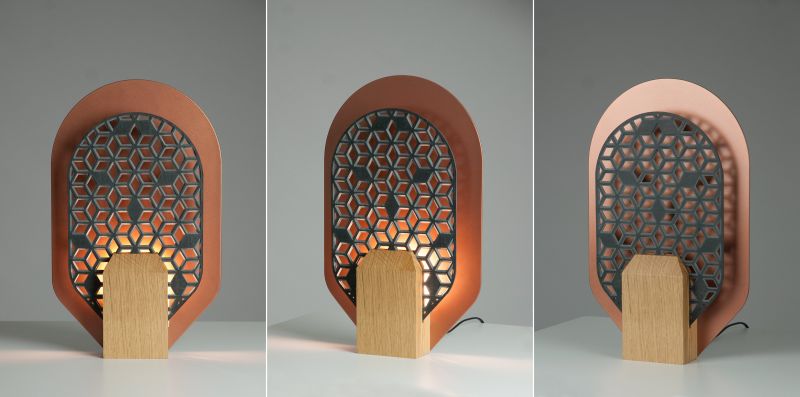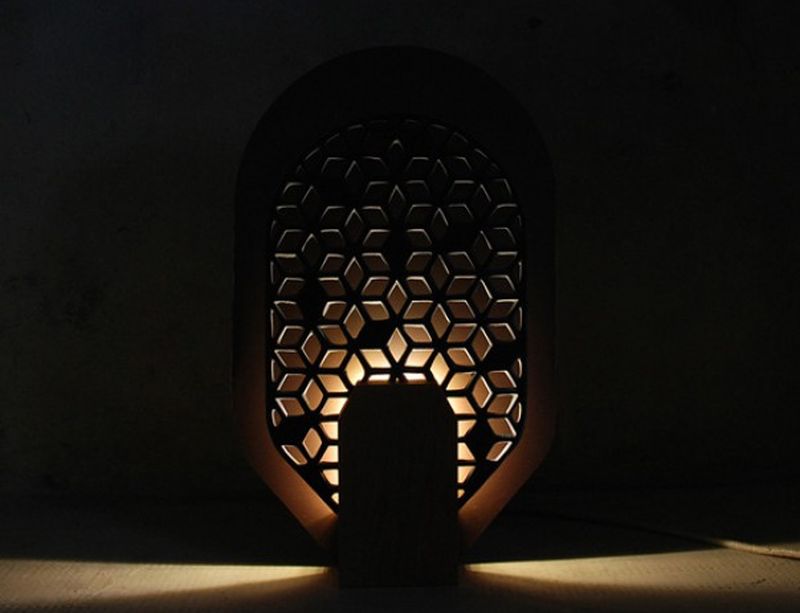 Via: Gessato