Icons of Sembawang designed by Chan Wai Lim of Little Thoughts Group, is a collection of children wooden rocking chairs for the outdoors. The project started with the collaboration between the Little Thoughts Group and Samko Timbers. Samko Timbers is a leading Indonesian company processing timber products and has been supplying Heveatech wood to architects for more than 10 years.
The Icons of Sembawang is inspired by the designer's childhood memories in Singapore. During the '70s Singapore was all about plantation, farmlands and that time the simple pleasure was playing around with farm animals and handmade toys. As now Singapore is one of the most advanced countries, Lim wanted to share her memories of simple fun and pleasure with today's young generation.
The chairs are made of Heveatech wood, an ecologically friendly wood made from sustainable plantation resources and derived from planted Hevea Brasiliensis trees. The uniform density, superior dimension and layer-by-layer treatment, makes the wood resistant to termites, moisture, insects and any tough weather condition making its usage ideal for outdoors.
All three animal chairs are constructed (cat, dog, pig) using different joining sections, color tones and pattern, to give simple and interesting visual to kids. The rocking chair is bolstered with the help of steel welded in the shape of spring to give it durability and strength, whereas the hand and foot holder is made of chrome-coated aluminum rod.
The wooden rocking chair is a gift by Chan Win Lim to the today's young generation who are forgetting the simple pleasure of playing in the parks, sunrays kissing their tender skin and greenery all around.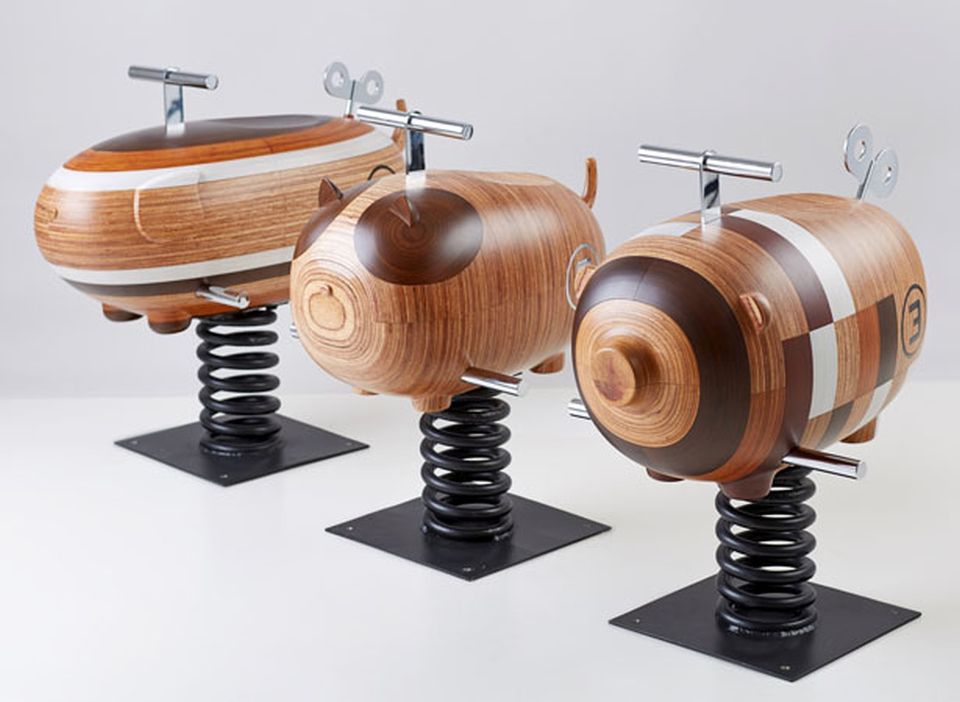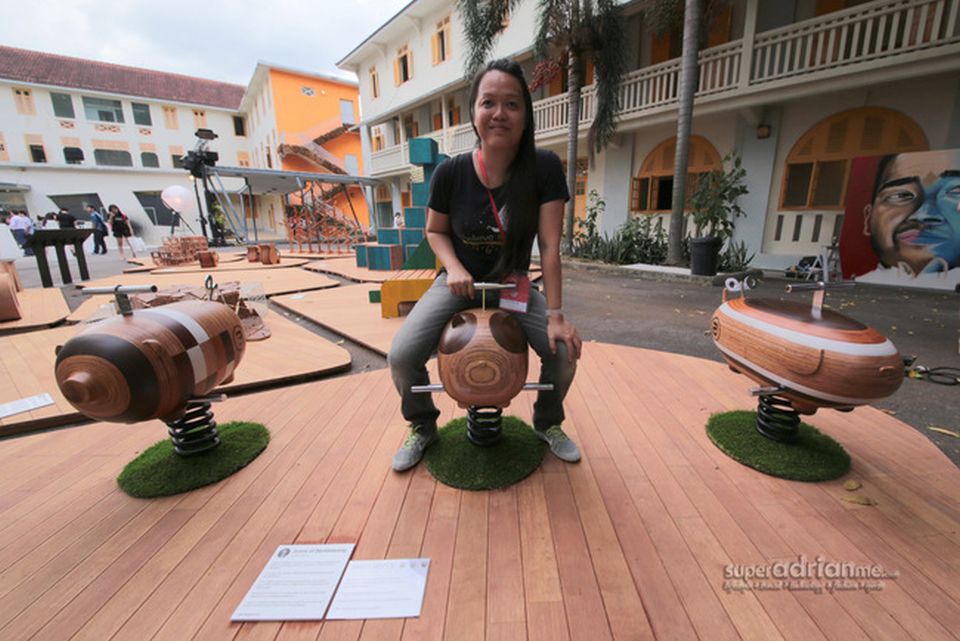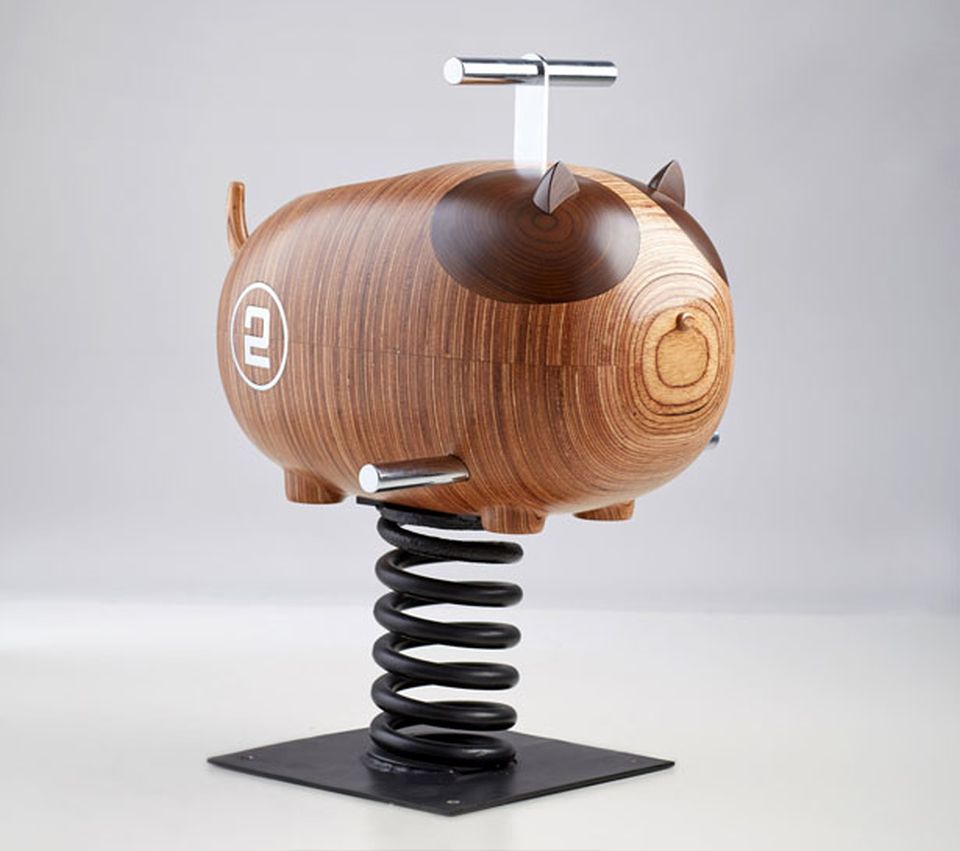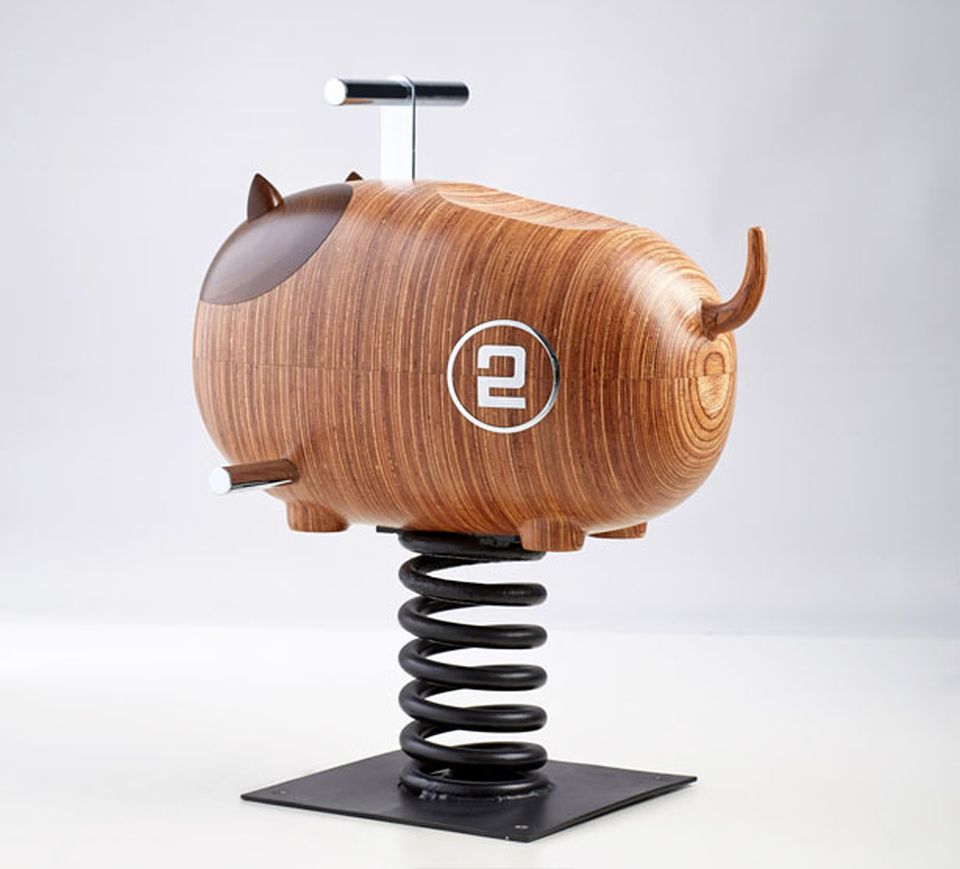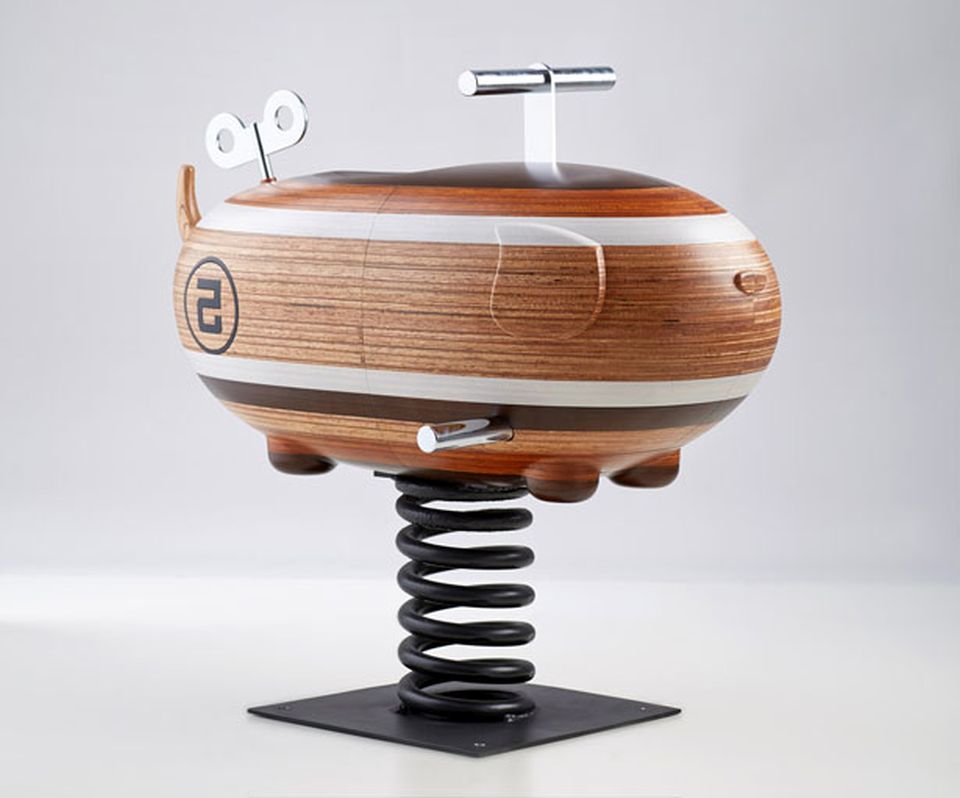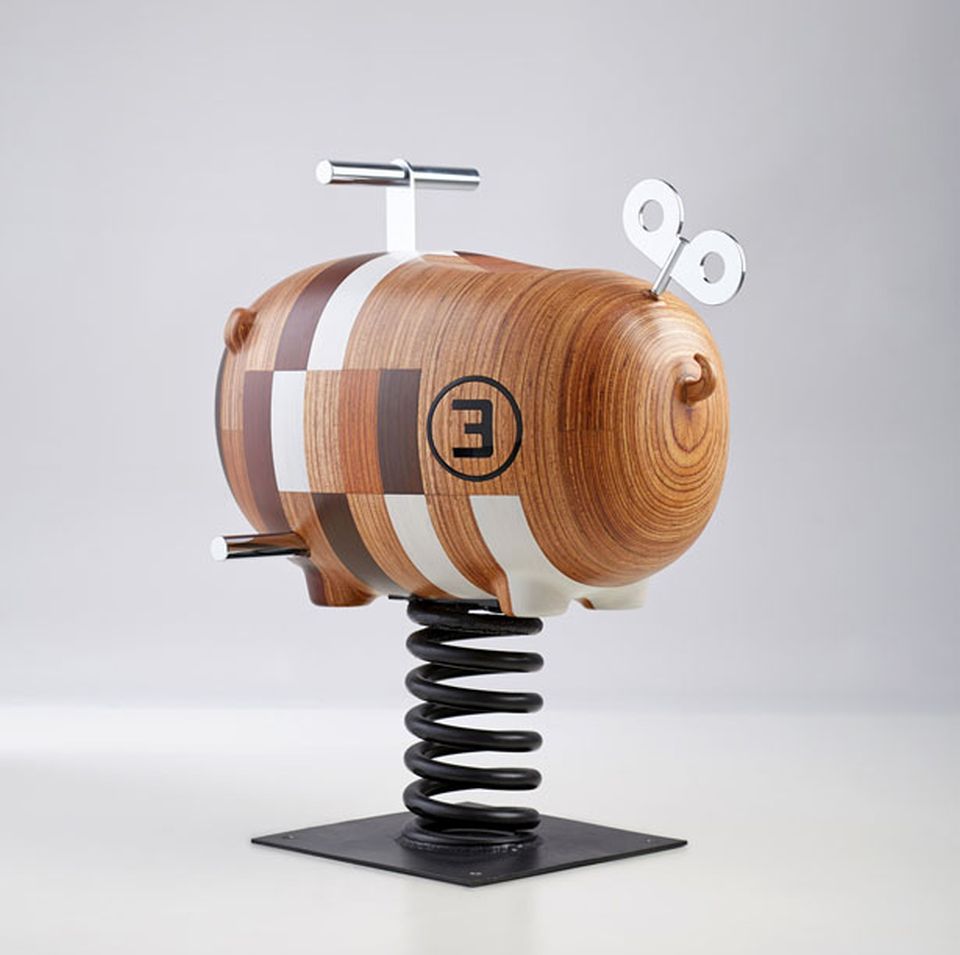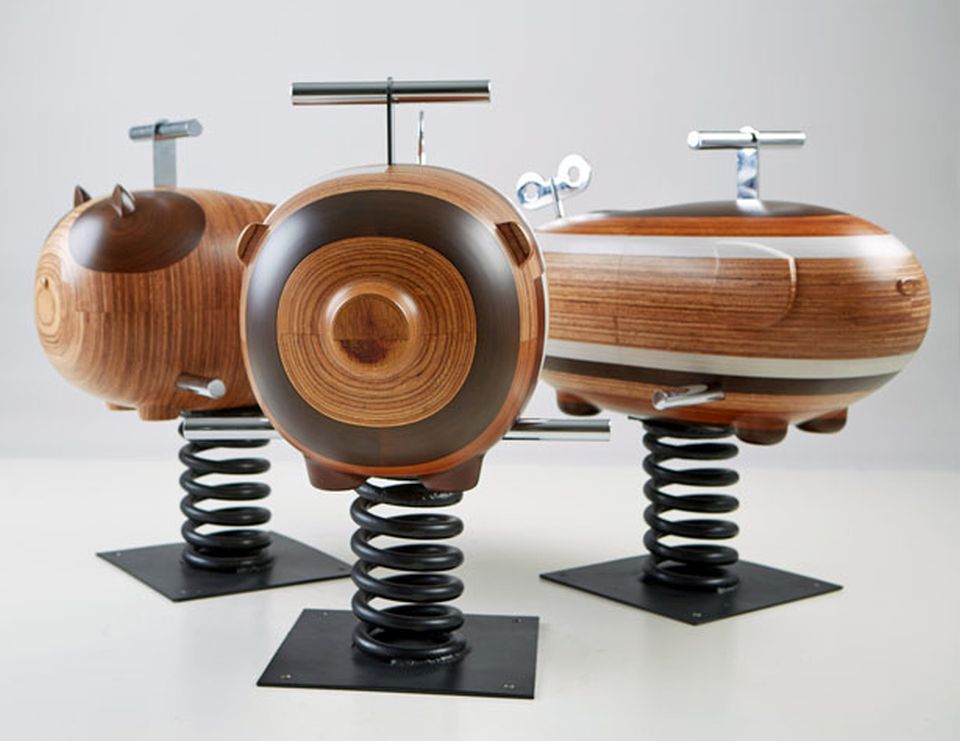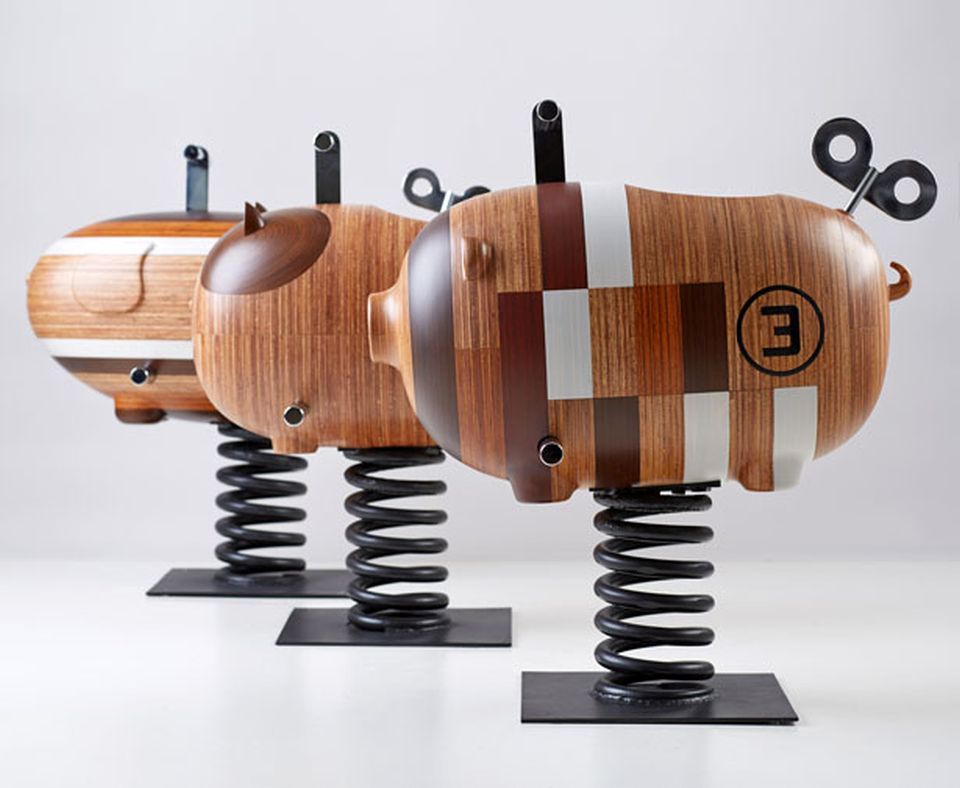 Via: Klonblog