Padua-based furniture manufacturer B-Line always comes up with intrinsic furniture pieces. This time also the firm has created a fancy line of furniture to personalize your living space with elegance and immense style. The latest furniture collection includes bookshelf, pouf and coffee table-cum-bookcase.
Each unit offers something unique to the users along with minimal yet vibrant designs. The beautiful collection will be presented at the Milan Furniture Fair 2015 from April 14 to 19. Here are some basic details of few fancy furniture pieces from the line-up, which B-Line will showcase next month at the International Furniture Fair.
# Fishbone by designer Favaretto & Partners

It is modular wall-mounted bookshelf made form plywood and curved metal sheet, forming herringbone-like layout. A single unit of the bookshelf comes in L-shaped design; various units together can form multiple compositions as per the user's desire. This customizable bookrack not only arranges your books, but also acts as artistic décor object in your interior.
# Crossed by designer Joe Colombo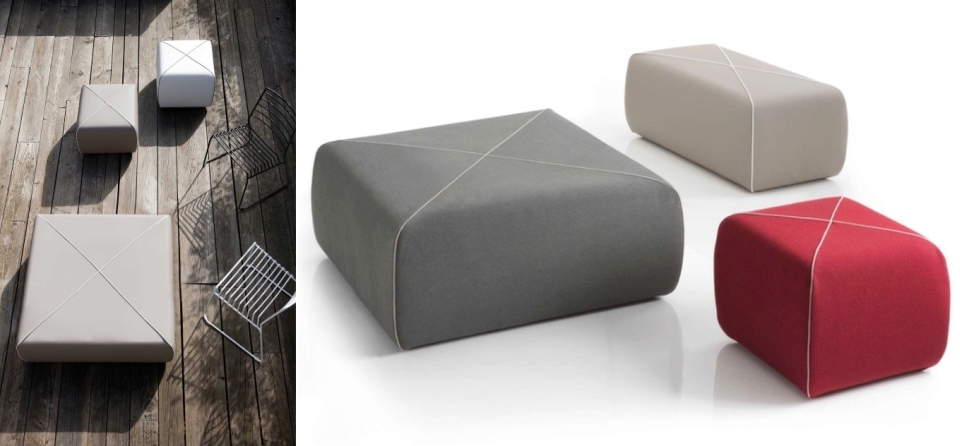 It is a cubical pouf with whitish cross-pattern, giving unique touch to this seating furniture. Crossed poufs come in various sizes and colors for enhancing your living space with vibrant or subtle colors. Each unit is upholstered in soft fabric and includes cozy cushion for extra comfort.
# 4/4 by designer Rodolfo Bonetto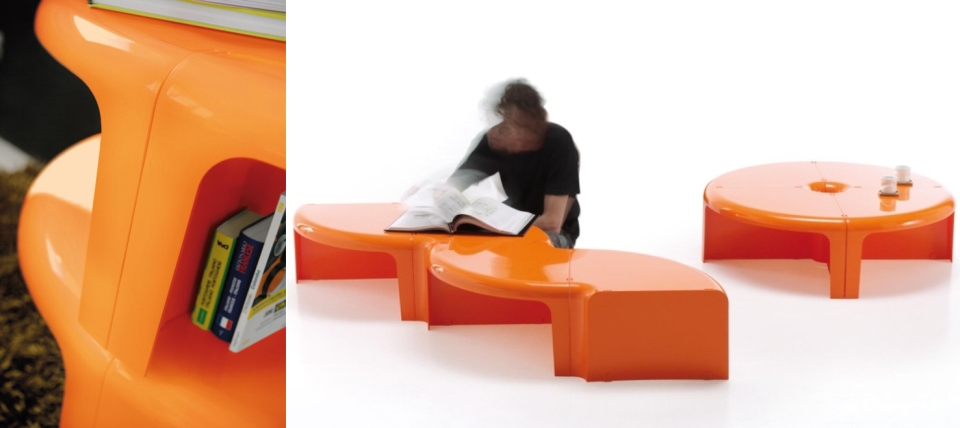 4/4 is a multipurpose coffee table or bookcase that comes in lively orange color. Depending on the needs of space and function, it can be transformed into different shapes for giving creative touch to any living room. Moreover, it cleverly hides your book collection into its hollow surface.
All of these are timeless space-saving furniture pieces to transform any home into a stylish space. With the glimpse of these stunning objects, we can say that this year Milan Furniture Fair will be full of surprises and inventive designs.
Credit: Desainer