A creative mother shared how she built a beautiful outdoor play kitchen for her one-year-old daughter by just using a $50 storage box from Kmart and a few leftover paints.
Alicia Harvey from Perth, Australia wanted to give her daughter, Arabella, a mud kitchen as a Christmas present but she couldn't find one on the market below a $200 price tag. She then came across a Kmart storage box priced only $50 and decided to use her DIY skills to craft an outdoor kitchen for her daughter.
In addition to buying the box, Alicia also purchased a basket and few kitchen accessories for about $10. She had a few leftover paints from her previous DIY project that she utilized in decorating this cute kitchen for her daughter.
The suave light gray color looks strikingly beautiful with adorable pink kitchen accessories. The whole project took only a few hours to complete and the final result is really attractive.
Also Read: Woodworker Dad Builds Ultimate Bunk Bed with Slide for His Son
The motive behind creating this kitchen was to encourage more outdoor play. Although the kitchen was meant to be a Christmas present, Arabella has already started playing with it.
Alicia has crafted many cute items for her children in the past as well. She hacked a kitchen wagon and created an art supply cart for her son some time ago.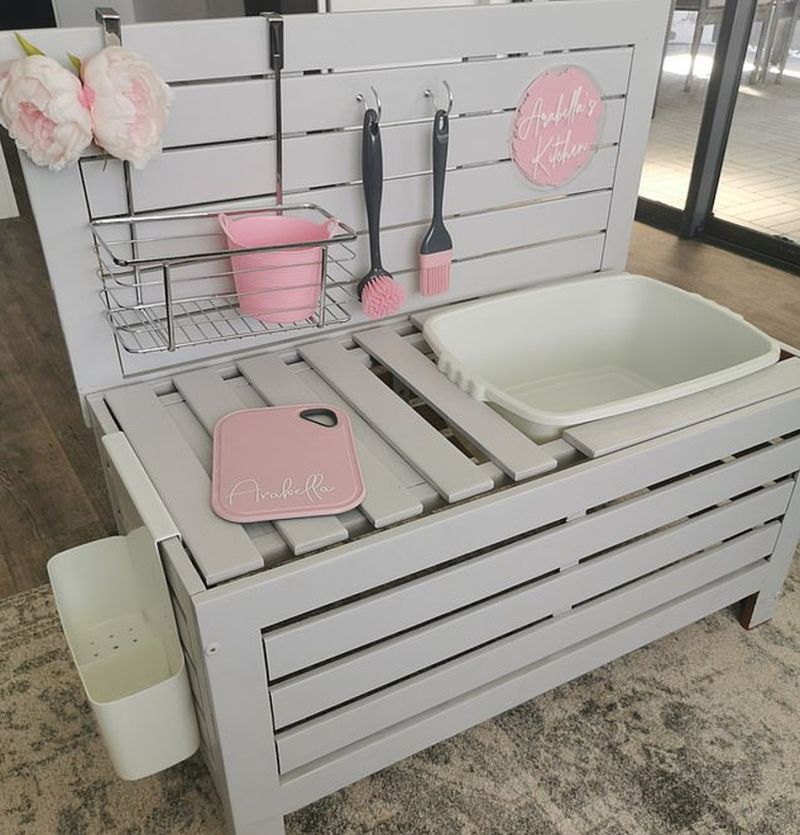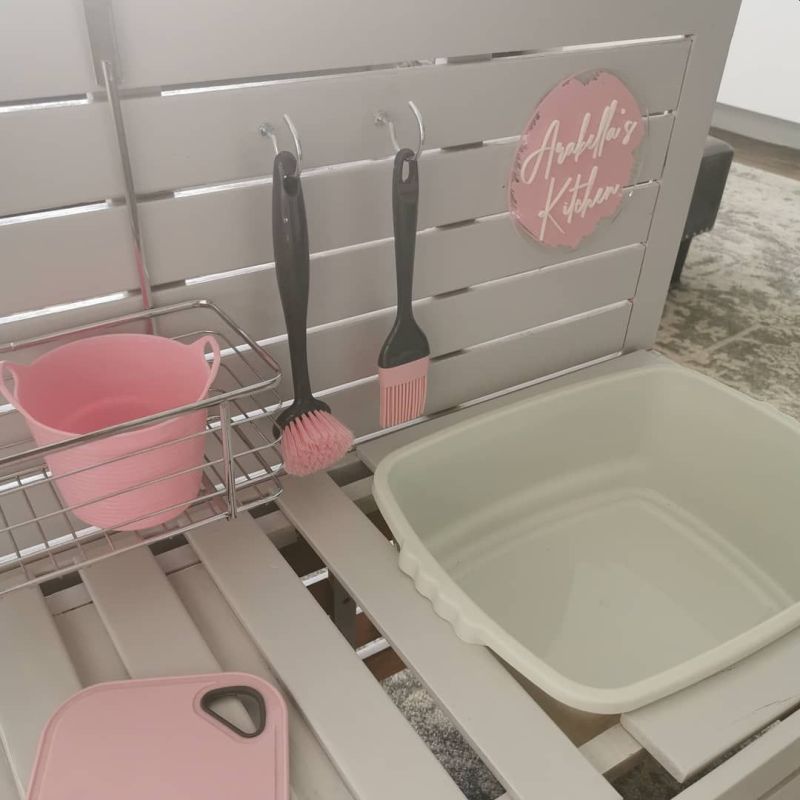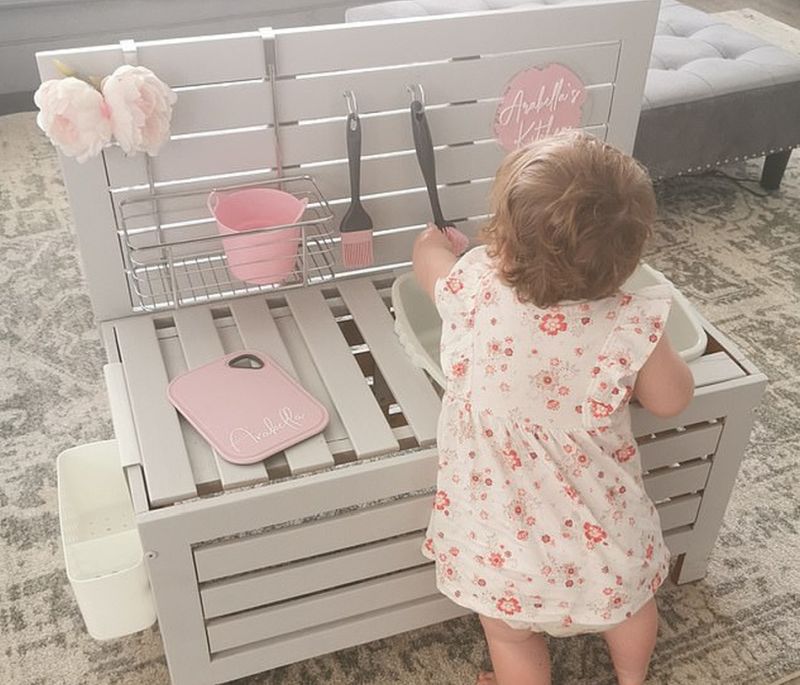 Via: Kidspot