Aged airplane parts that are often destined for scrap heaps have now found a way to relive in form stylish furniture pieces such as bed, chairs, tables, etc. The creative innovation occurred all thanks to Los Angeles-based Company MotoArt that is well-known for spending hours to transform aircraft fuselage into fully-functional household objects.
This time the firm has beautifully transformed hunks of a Boeing and Douglas aircraft into elegant Fuselage Coffee Table. Base of the table is made from old airplane units with powder-coated aluminum tube construction frame and two sheets of refined tinted 3/8-inch tempered glass forms an elegant tabletop. Collectively these elements form a chic industrial coffee table, featuring real airplane aspects.
The plane parts are deliberately designed to serve dual purposes- as base of the table and lighting source to illuminate any room where it is placed. It comes with optional LED lightings that are embedded within the foundation; moreover these lights can also be removed if you don't want additional lighting in your room. These built-in LED lights are available in various colors to perfectly match décor of any indoor environment. Therefore, the industrial table design is idyllic for interior of both home and office. This one-of-a-kind furniture piece is available in various customizable options and can be ordered only from the firm's official website.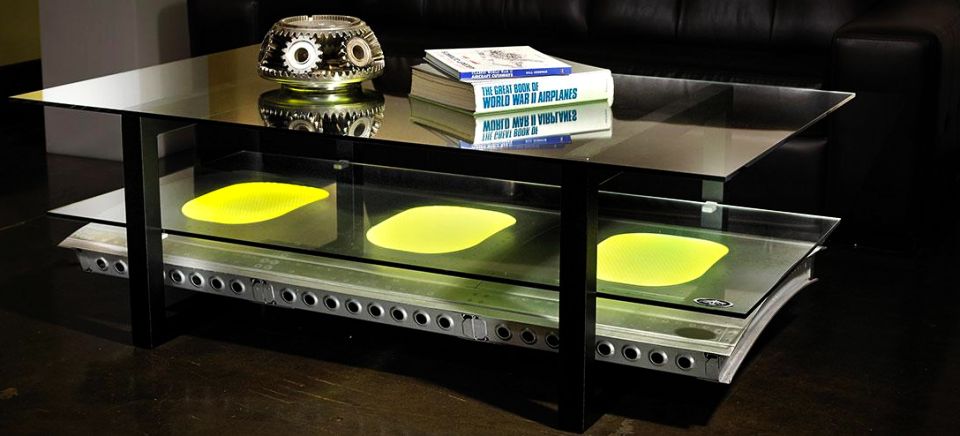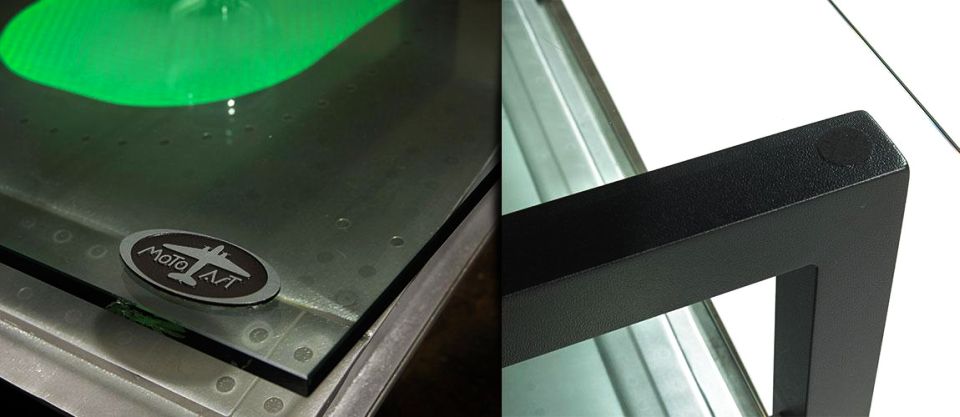 Source: MotoArt