Gone are the days when you had to check your wallet before entering a restaurant. Well, at least in this London cafe, where a six-minute of workout is being accepted as payment for your meals. Run For Your Bun Cafe by fitness firm David Lloyd Clubs is the world's first cafe that takes exercise as payment.
To encourage employees to step away from their desks and stay active, this cafe ensures you do a complete six-minute workout to pay for your lunch. Your exercise schedule for six-minutes will include short bursts of sit-ups, squats, rowing and treadmill running.
Not only that you can also claim a complimentary lunch – but for that, you must complete a minute each of rowing, cycling on a spin bike, sit-ups, squats, lunges, and jogging on the treadmill. Don't worry, not all at once. You'll be allowed to rest for 30 seconds between each exercise.
After all the hard workout, you'll be rewarded with healthy lunch options that include a couscous dish with fruits, nuts, basil and dressing and a pitta pocket choice with mixed salad and a choice of smoked salmon or grilled halloumi filling.
So, it's a fun way to stay active and fit in between work hours. The David Lloyd Run For Your Bun Cafe has been opened in Covent Garden from Wednesday 11th January to Friday 13th January 12-3pm.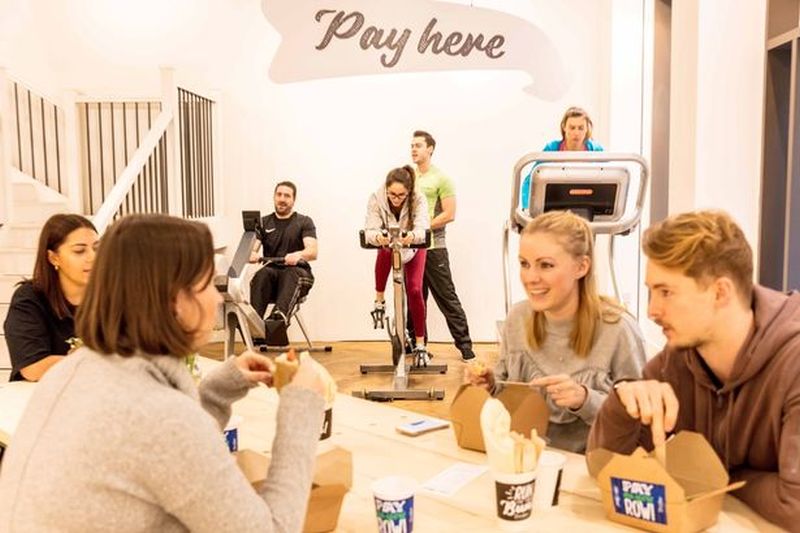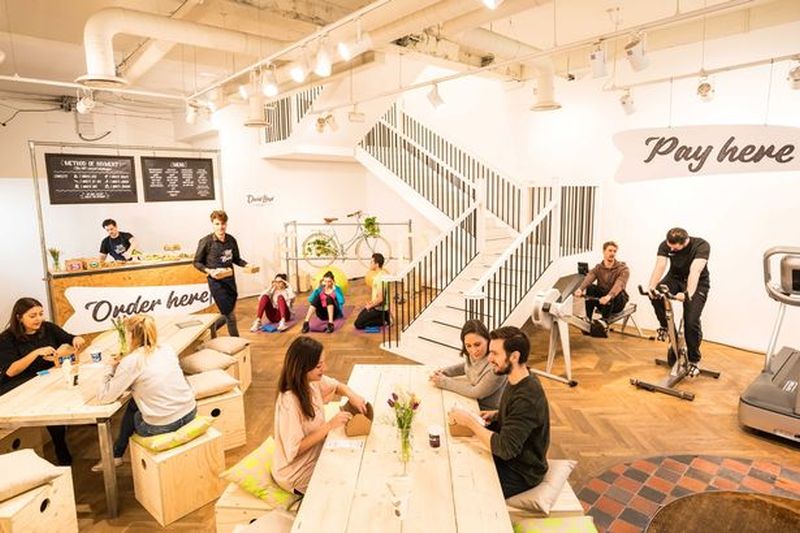 Via: Mirror