At [email protected] 2016 in Paris, Italian faucet manufacturer Nobili Rubinetterie will be presenting its elegant Dress Faucets collection by designer Gioacchini Nile. [email protected] is an event where architects, designers and interior designers are invited to showcase their innovative designs.
Dress faucets will be another eye-catching bathroom design concept at the prestigious event, which is going to take place next month on 22 and 23 September. You may be interested to know that this exclusive faucet lineup was also showcased at the last Salone del Mobile in Milan.
The basic concept behind this exquisite faucet design is to let it interact with its surroundings. It will be complementing interior of your home or office, due to natural wood like texture and appearance of some faucets. Featuring appealing and smooth texture, these taps bear a formal layout that qualifies as an eulogy to the maximum customization.
Each piece has been tested to be resistant to daily wear and tear, hence suitable for any modern home. This modern faucet collection includes a wide range of finishes and colors, including natural oak, snow white, pure black, majestic blue and amaranto red.
Find out more about this exclusive faucet design on Nobili Rubinetterie's official website.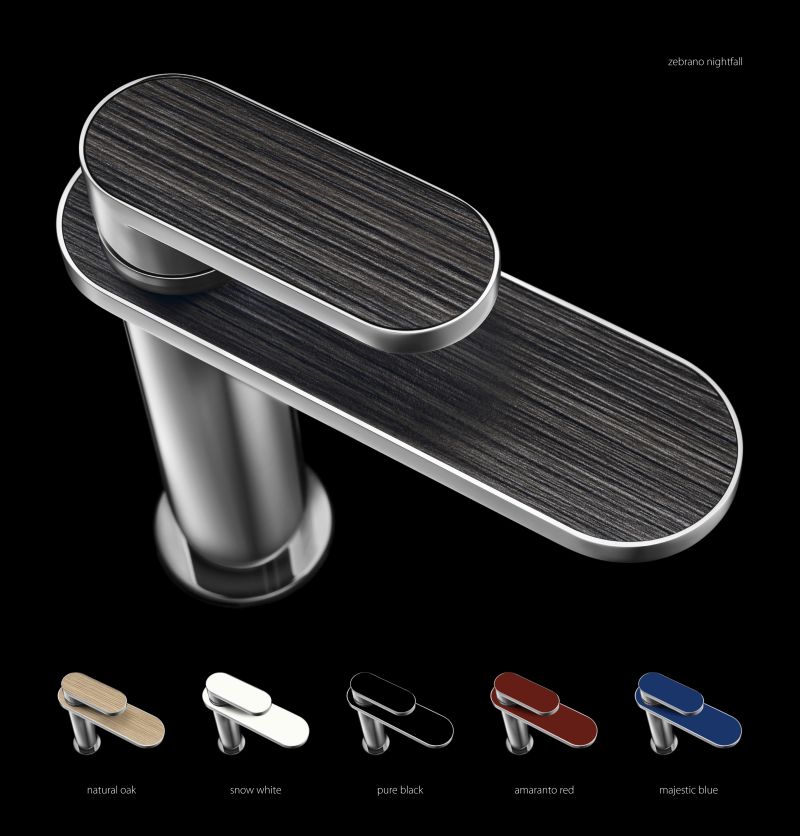 Via: Bluwom