Brooklyn-based music equipment manufacturer- Oswalds Mill Audio (OMA) has designed the latest open baffle Ironic Speaker in an artistic design. It is created to change the notion that speakers of high quality can only be made from wood, and only in a simple design. This unique design has proven all those notions wrong because it not only produces highest sound quality, but also has an artistic design that doubles up as a décor object in your home.
It is made from a special kind of cast iron i.e. hypo-eutectic grey iron with high graphite content to form a robust structure, which is non-resonant and damps unnecessary vibrations. The shiny grayish finishing of the Ironic Speaker is a result of immense hard work of the manufacturers for creating a stylish speaker that no one has ever seen before.
It measures about 53 x 35 x 12-inches with is huge circular base and is perfect to decorate any room with its splendid design. The small concave discs designed in the speaker are casted using 3D-printed sand molds and was hand-finished to prevent it from oxidation. The varying shapes of these concave discs are for even diffraction of sound waves emerging from the baffle.
Moreover, the speaker's size, weight and shape are all computer modeled and created for better acoustic performance. It also comes with a 15-inch woofer crafted of restored 1930's field coil and a custom ribbon driver having exceptional characteristics. The overall efficiency of the system is about 104db/1w/1m, allowing use of very low powered triode tube amplification.
Its extra-ordinary design will definitely change perception of people who think only wooden materials for speakers can emanate high quality sound and performance.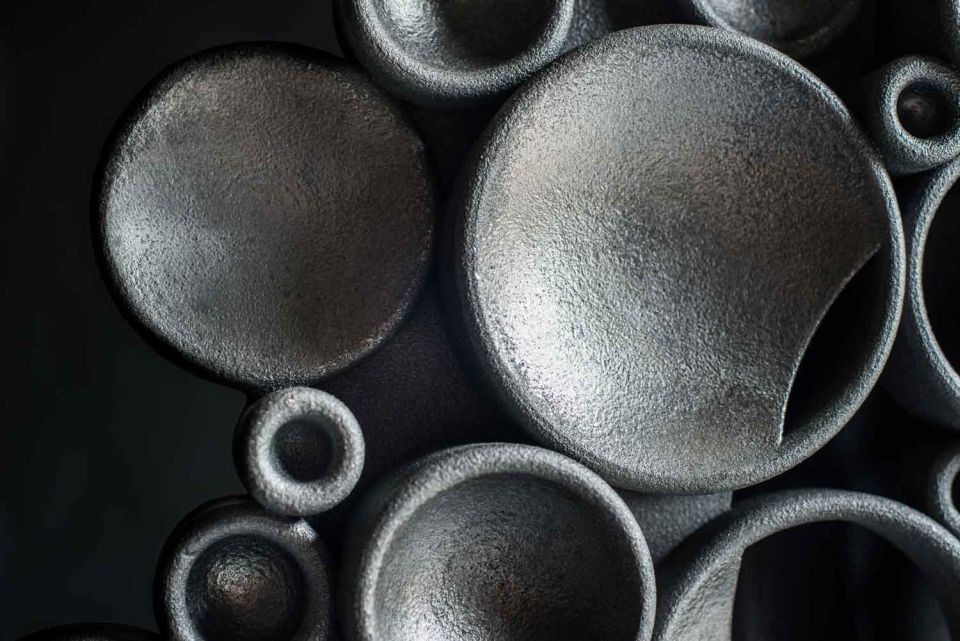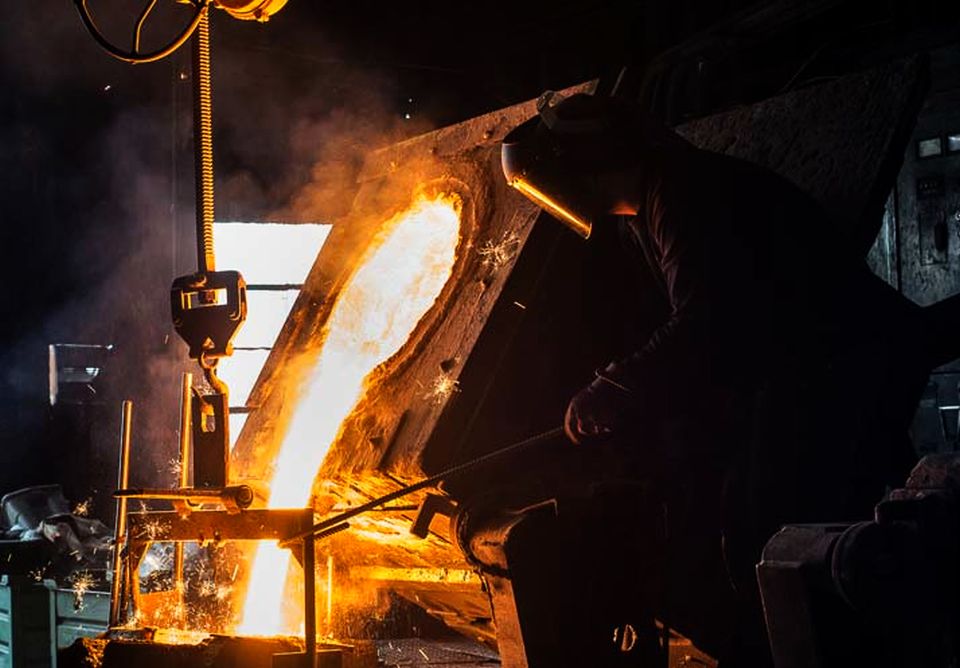 Source: OMA