This unique American Pipe Dream Chair is designed by Benjamin Rollins Caldwell of BRC Designs. The armchair is made from half-inch copper piping that has been shaped into maze-like pattern inspired by the windows computer pipe screen saver.
The chair's base, armrest and backrest are made completely from the maze-like copper structure. However, chair cushion is upholstered in faux emu leather along with a comfortable goose down cushion. Furthermore, the chair is finished with fine glass bead blasting and sealed with an industrial metal sealer.
According to Caldwell, copper prices are rising and theft of copper has become a serious problem. Some thieves have stripped off copper from one of his welding machines. So he decided to create the American Pipe Dream Collection that ironically use excessive amount of this valuable material.
Not only the chair, but this furniture collection also includes an extravagant table that features identical maze-like pattern of copper tubing. A sleek glass tabletop is used to enhance aesthetics of this unique table. Together both furniture pieces with chic industrial layout will add an elegant touch to any home interior.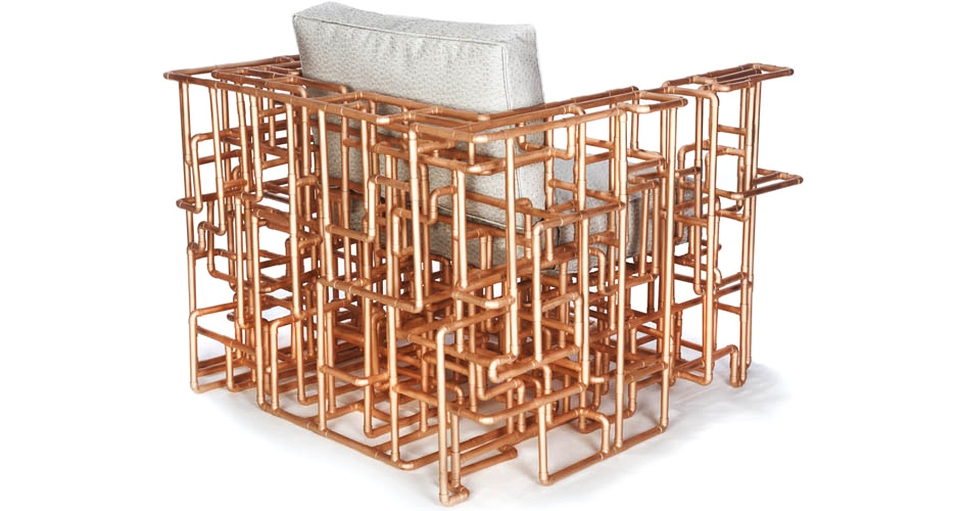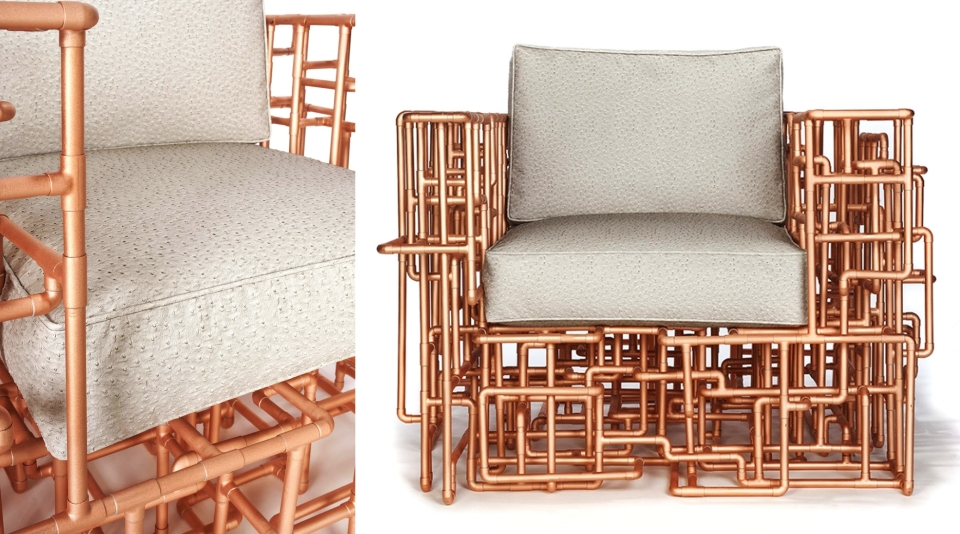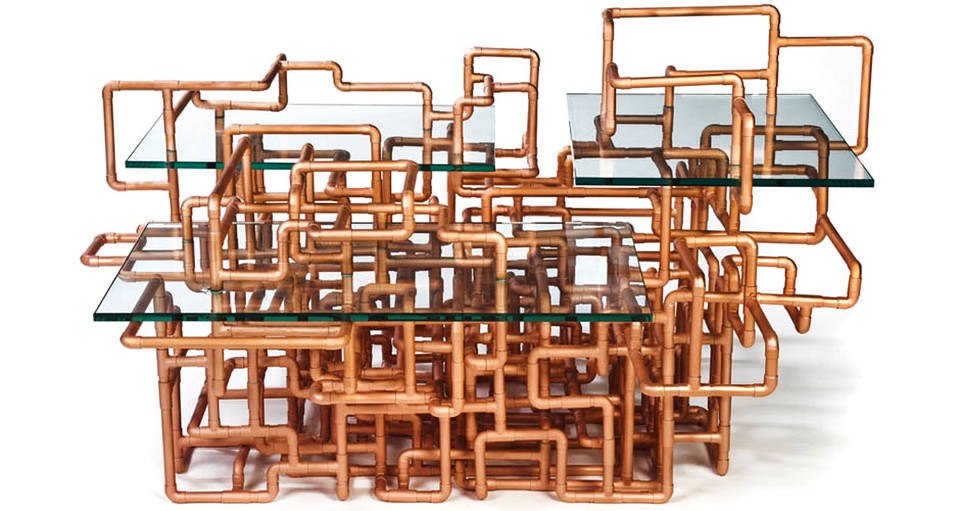 Via: Ifitshipitshere