Another new year, and perhaps another chance to freshen up your interior space. You can use this chance to give your interior a complete makeover. Why not use the income of summer months after the long wintery season to invest in a few decor pieces that won't break the bank.
Curiously, origami is seeing a resurgence in popularity for its versatility for incorporating into furniture and decoration. Take for example this simple origami lamp to add simple but effective accenting to the theme.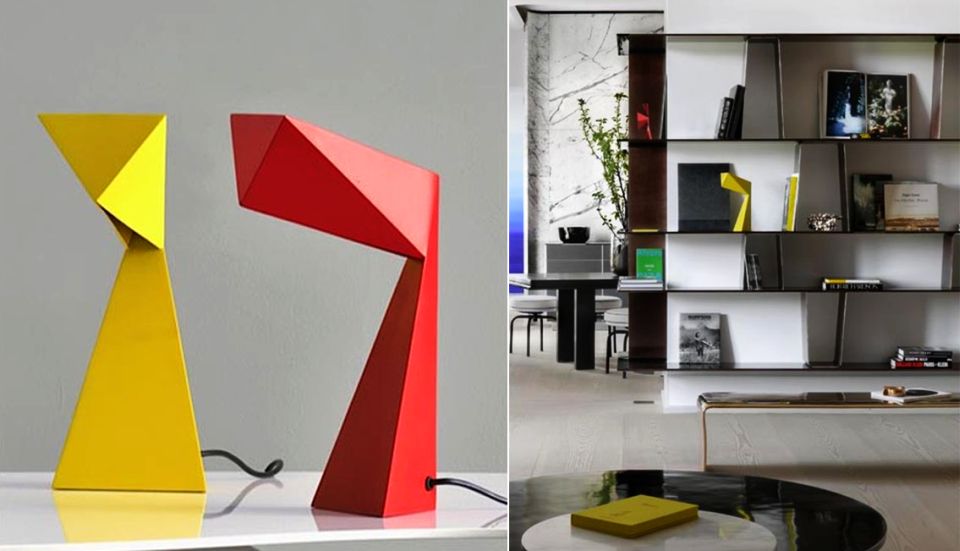 You can complement it with the quirky design of the origami coffee table, which mimics origami's geometric shape and doubles as a pet house. Flatpack design and attractive see-through design add an air of spaciousness and touch of intricate craftsmanship to the room while eliminating the need for having a conventional furniture unit with heavy legs.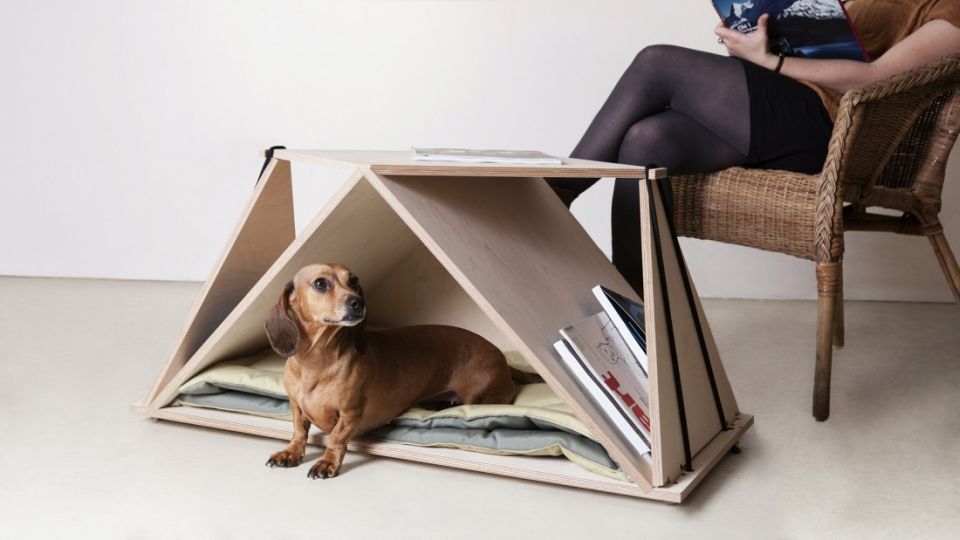 This origami chaise lounge by Dimitris Sergentakis brings focus on the fact of how edgy contours can elevate the overall aesthetics of your bedroom. Made from aluminum, the lounge weighs as much as a cushion, offering portability and ease of use.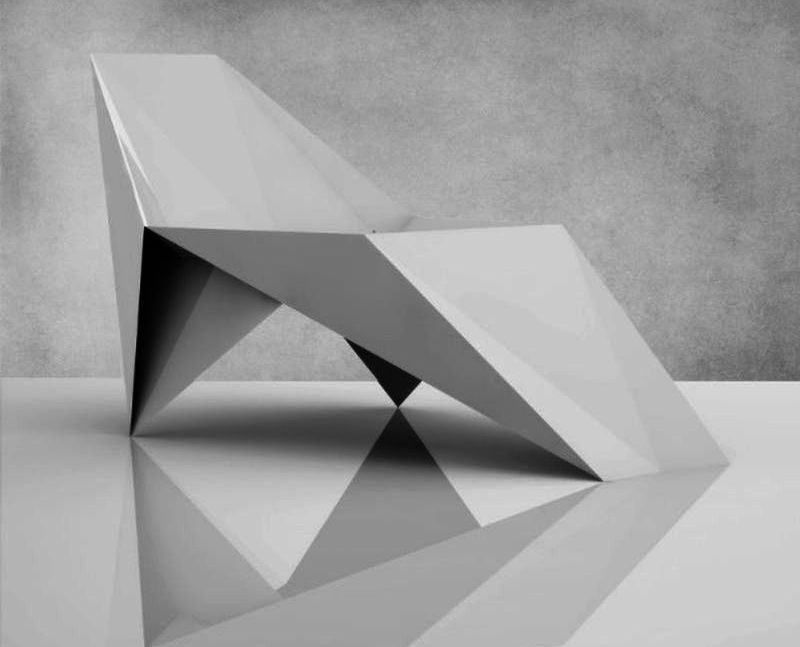 The 1320 x 1880 x 300 mm cabinet is a limited edition storage unit built using teak wood and felt fabric. The cabinet is a perfect example of how ancient art can be used to create an attractive, contemporary furniture line. The wooden troughs and crests can be used to store books and novels, while concealed compartments give you the freedom to keep your personal belongings safe and out of sight.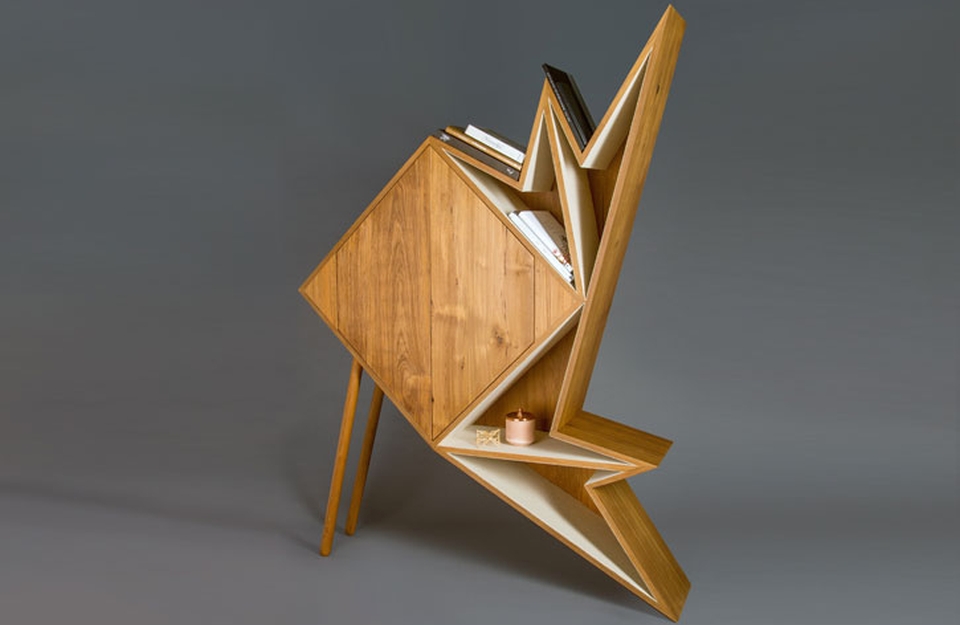 Origami wall clock
Then, why not keep with a pastel color scheme and place an elegant, faceted Karlsson origami wall clock above it. Although from a different manufacturer, it looks strikingly homogenous to the lamp and complements the entire room arrangement.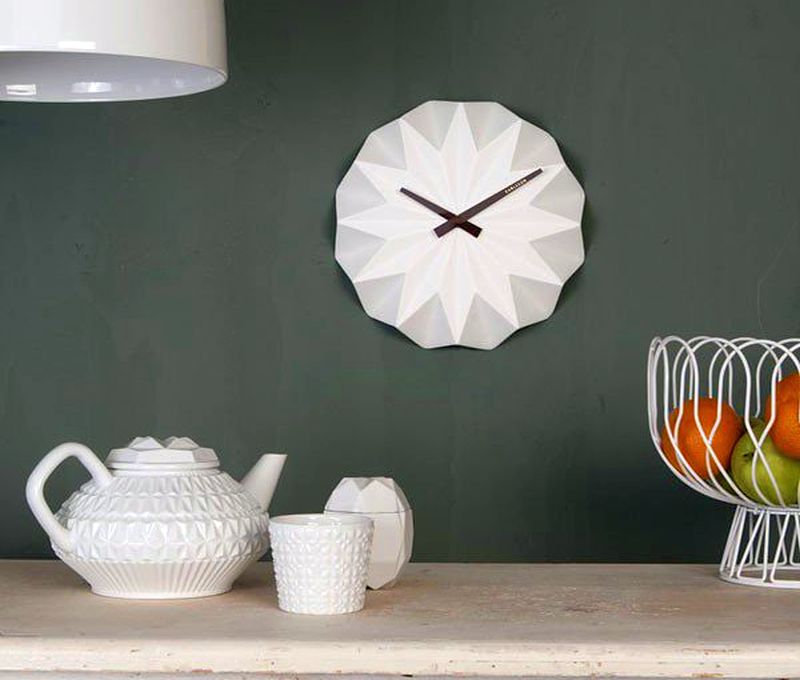 And of course, to maximize your floor space and keep the room an inviting sanctuary – instead of becoming a cluttered barrier to a restful night's sleep – considering underneath storage beds for long-term and versatile storage solutions is a great option. The easy-lift design splits north to south with a slight push to offer additional storage space without eating upon the interior space.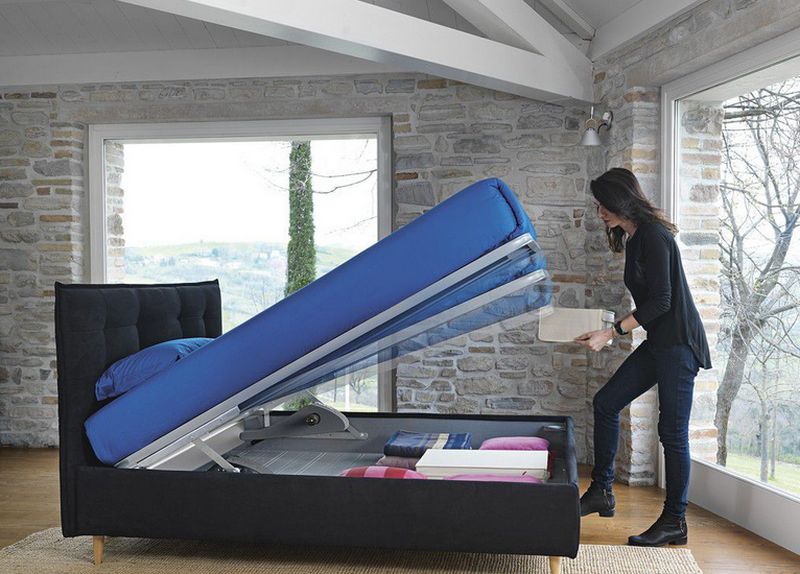 This way, the muted and subtle colors of the origami designs connect traditional concepts with modern techniques to create something that bridges the two eras. If you are fascinated by folds, patterns, and geometric shapes, these suggestions can be great for bringing out the elegance of the origami art that perfectly blend into your interior space.