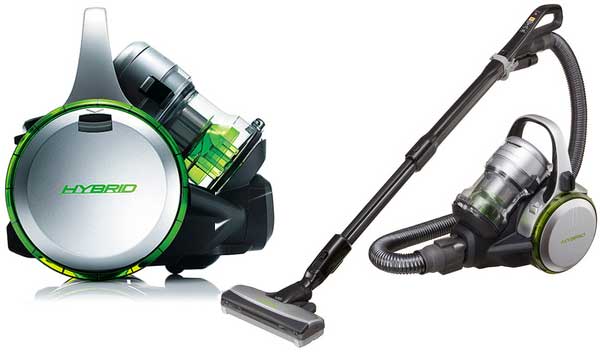 Vacuum cleaners that run on power from wall outlets are such a common site, but how about a vacuum cleaner that runs on USB power and still has enough strength to lift weight close to a bowling ball? Well, such a vacuum cleaner does exist in Panasonic's hybrid MC-HS700G, but you need to be in Japan to own it this Christmas. May be Panasonic ships it to our part of the world sometime next year? The Panasonic hybrid vacuum cleaner is a full-sized sucker that can be charged via a USB port to enjoy almost 20 minutes of suction.
Panasonic's hybrid MC-HS700G adorns a sporty look and has been fitted in with state-of-the-art technologies for addition abilities. The vacuum cleaner features a cyclone-action suction and a dust sensor, which allows the cleaner to hoover up particles as small as 20 microns (invisible to human eye). The hybrid cleaner has power saving mode which downshifts the vacuum cleaner to lower power when there is less dirt to clean. The MC-HS700G, which also charges off a wall socket for more traditional and powerful cleaning, comes with built-in twin LED lights that help it spot dirt in the darkest corners of the room.
For cleaning the car or areas outside the house that are at a distance from a wall socket, you can charge that vacuum using a USB port and allow the Panasonic's vacuum cleaner to clean non-stop of 20 minutes on a single charge. Selling for about $725 in Japan, the Panasonic's hybrid MC-HS700G may be an expensive sucker, but considering it works on same power as your phone, well it deserves a considerable thought.