Designed by Sander Lorier, this eye-catching espresso cup is ideal for a single shot of Joe to enhance your morning coffee experience like never before. It is aptly named Poligon Thermo Cup due to its striking faceted silhouette. It is a handmade low-resolution cup with unique inner cavity and narrow shaped at the top to preserve beverage's heat and aromas.
This unusual cavity separates inner wall of the cup from outer wall so that beverage heat is not transferred to the whole cup, making it perfect for drinking and serving hot cup of tea or coffee without burning your fingers. The tableware is handcrafted from high quality porcelain with polygon-shaped glossy exterior and brightly colored interior. The color contrast makes it go well with the modern interior of your kitchen.
The cup that comes in various colors like deep red, emerald green, cobalt blue and bright orange, can hold up to 250 ml of liquid.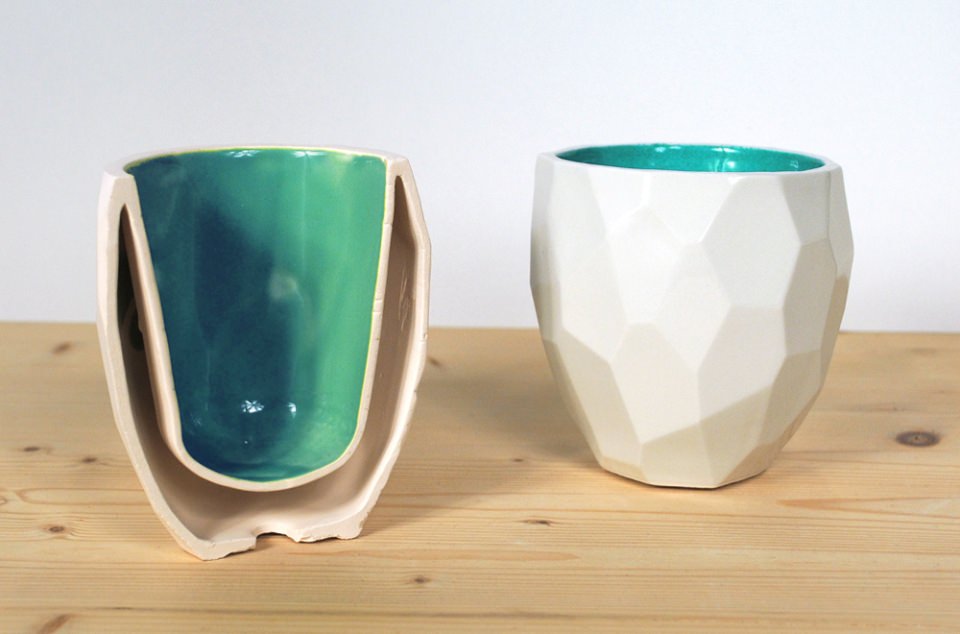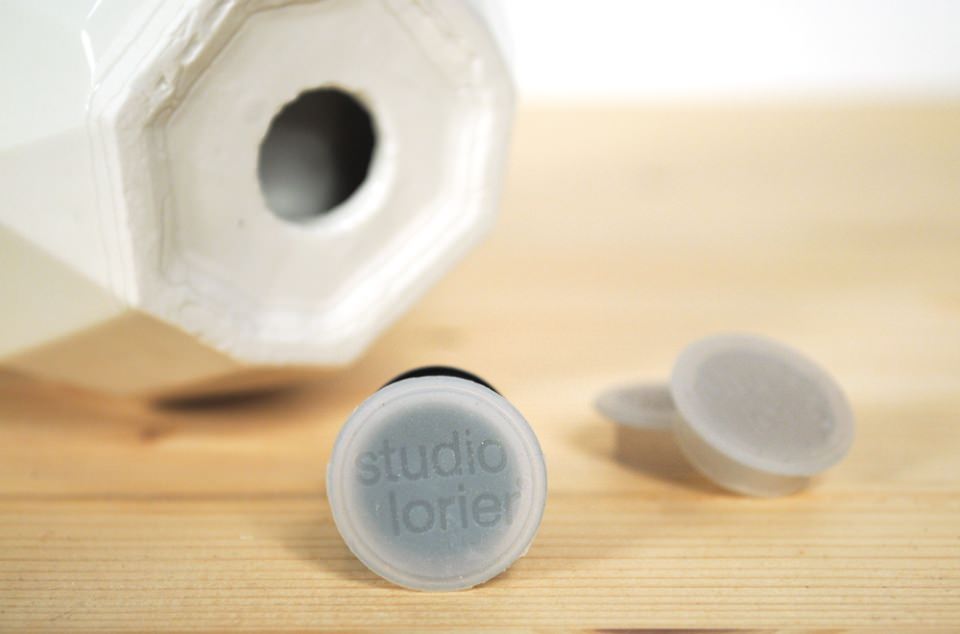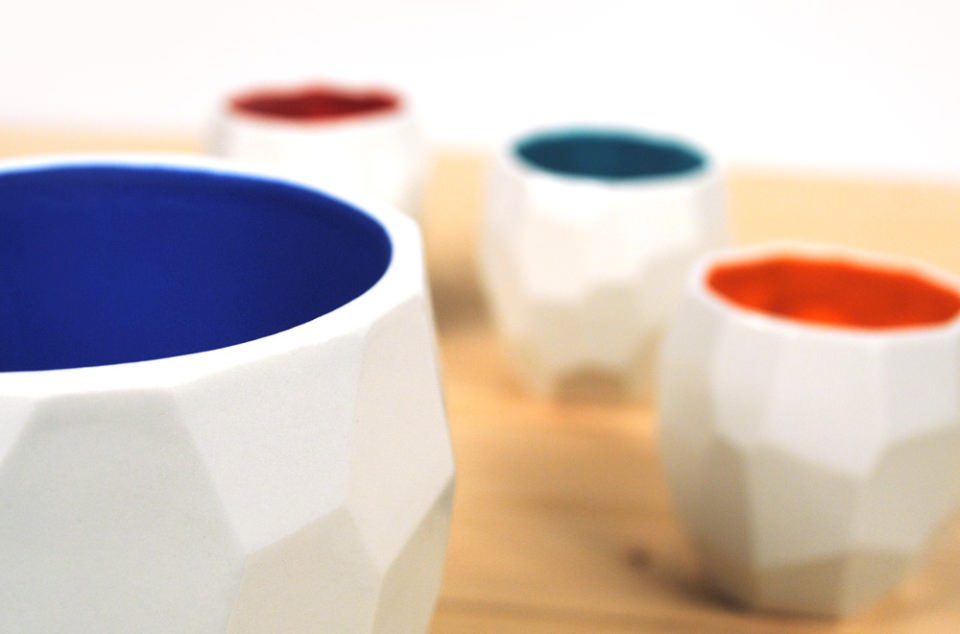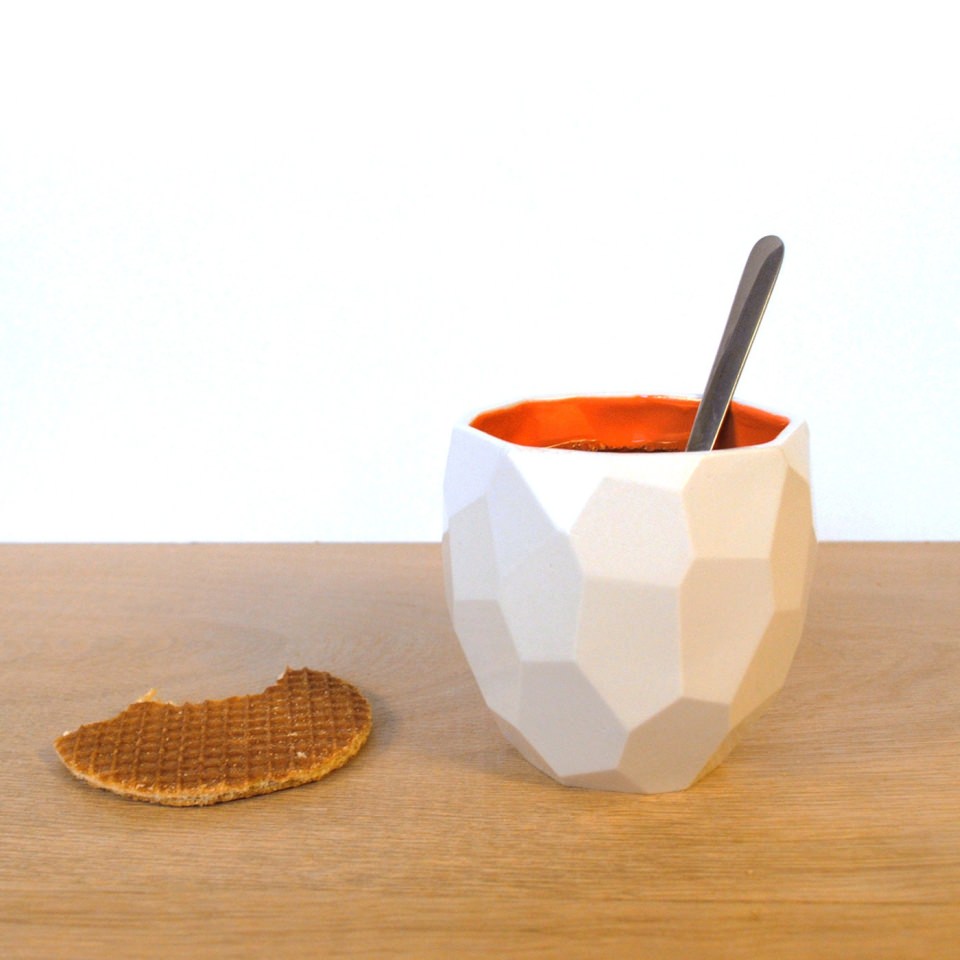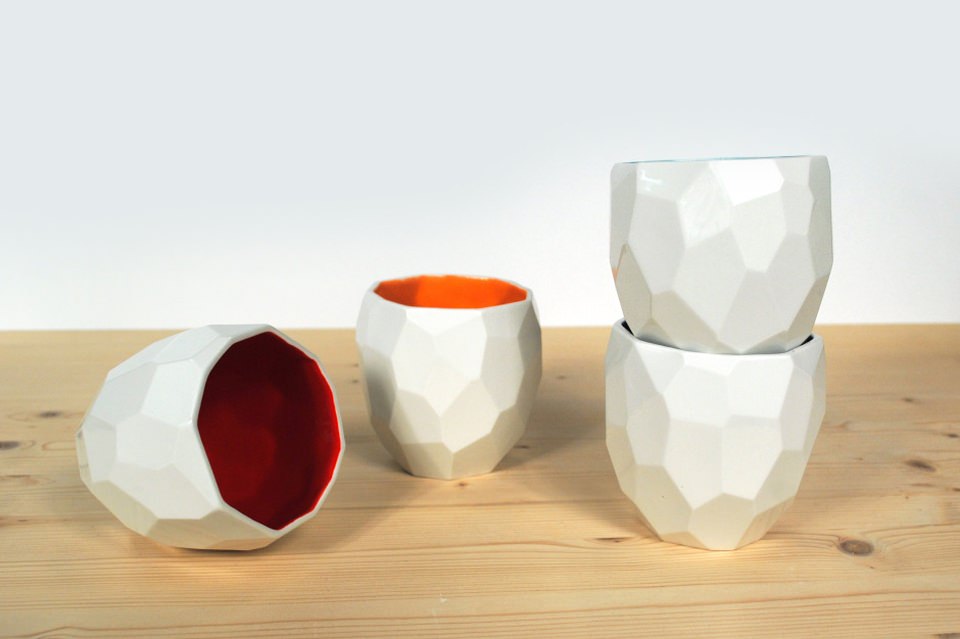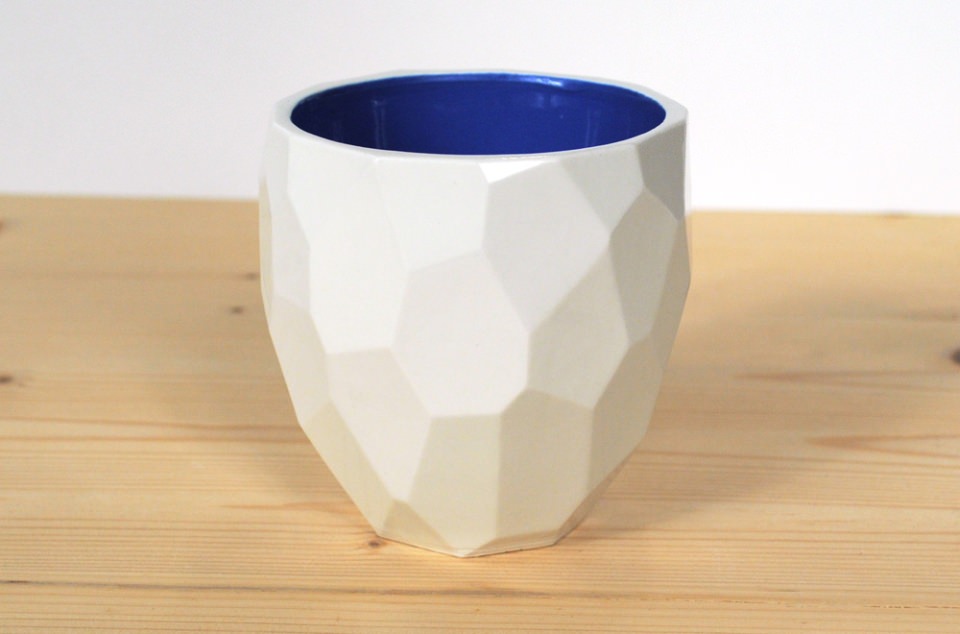 Via: StudioLorier