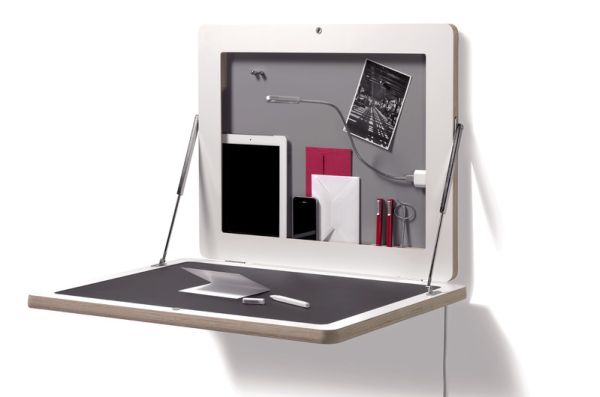 If you're a disorganized person when it comes to keeping your smartphone, tablet, diary, magazines, pens etc in particular place at home or in office, then welcome the WorkFrame by designer Mueller Moebel. The WorkFrame isn't another desktop organizer like the Modo, but is a more traditional furniture item that hangs on the wall, acts as a workstation and works as a place to keep all your goodies intact. WorkFrame's ingenuity can be guessed from the fact that it won the interior innovation award 2013.
Besides acting as a workstation or offering a shelf for keeping your gadgets and other items, the WorkFrame closes to reveal a photo frame to match your home décor.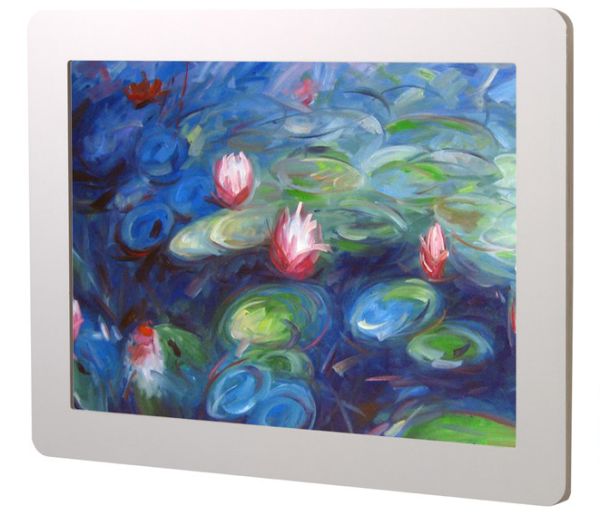 Measuring 2.5 inch thin, this almost two-dimensional furniture made from coated plywood and laminated wood has a power strip integrated (so you can power the gadgets), has a lamp embedded (so that it can also be used as a workstation) and also has a slot to hold pens, gadgets, magazines, diaries etc when opened. The stuff remains intact inside the WorkFrame when it is closed to reveal the photo frame.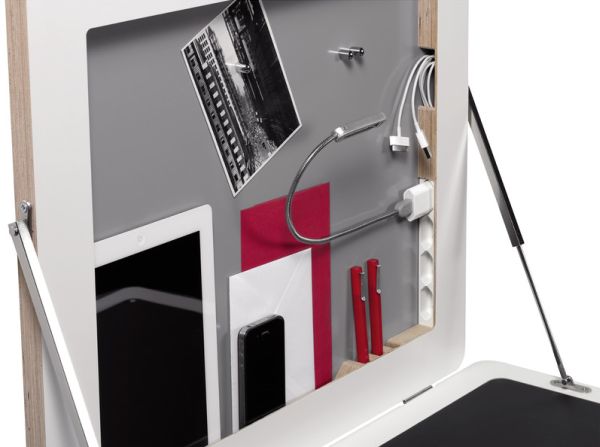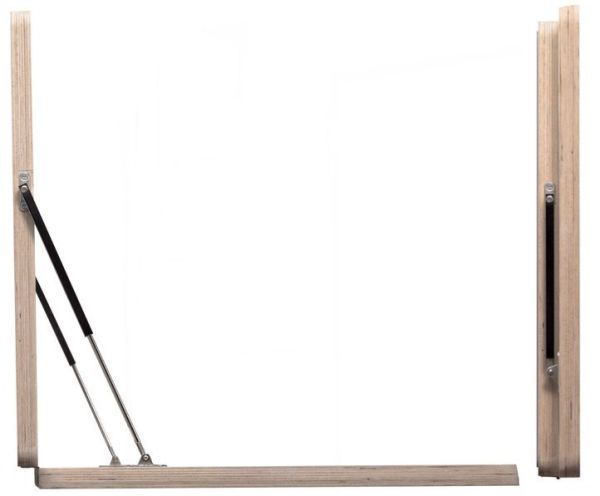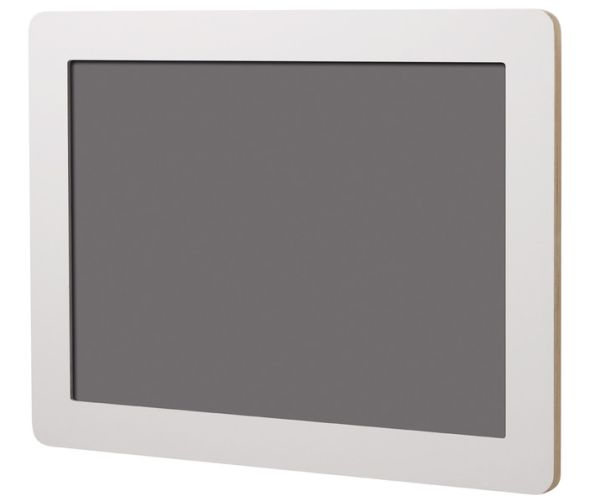 Via: PP