There are so many people who live in converted van homes, school bus conversions and other trailer homes to fulfill dreams of exploring distant corners of the world. Oregon-based professional snowboarder Austin Smith has to travel frequently for snowboarding competitions, so he transformed a 1953 GMC fire truck into his tiny home on wheels. His dream mobile home has sleeping space for two, a fully-equipped kitchen, cubic mini wood-burning stove, and a small porch outside. Exteriors are clad with wood and interior walls are white. There are rooftop solar panels to generate energy for lighting and other electronic items.
Austin's fire truck home has multiple features to assist him in organizing his gear; for example, hooks to hang snowboards on exterior walls, and special mounts to hang shoes to the ceiling. There is a mount for a ladder on one side of the mobile home, as he needs it to reach rooftop solar panels and clear snow in winters. On the inside, there is a loft bed and seating that doubles as a guest bed.
The interior space appears cozier due to the wooden floor and ceiling. Hidden drawer under transforming seating area can be used to keep chunks of firewood, whereas under-counter cabinets are sufficient to store food items and other essentials.
To the side of the kitchen area, there are folding chairs and table for dinner. He uses stove and grill for cooking food. As of bathroom and other facilities, he dropped them off, but there is plenty of space inside that can be used to do a lot more. No doubt, it is an appealing converted truck home for Austin to comfortably move around the world.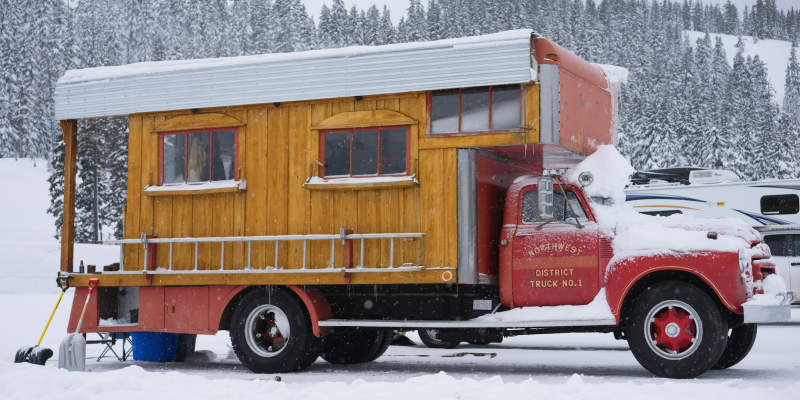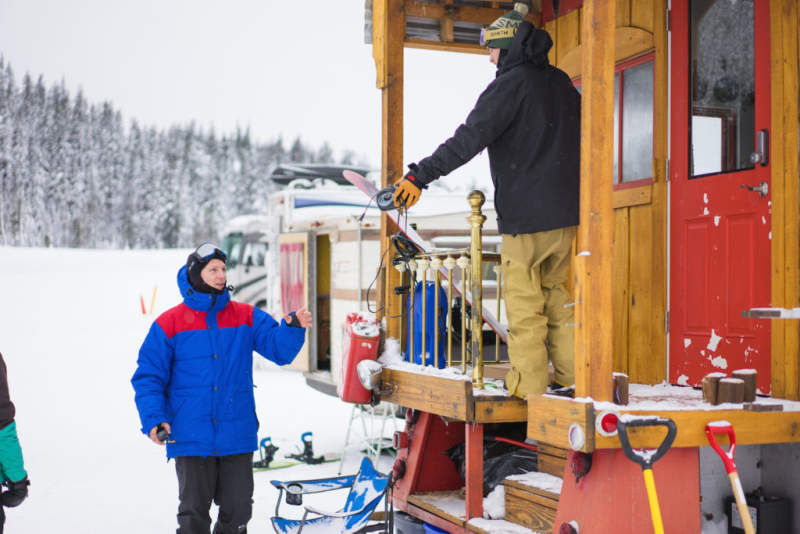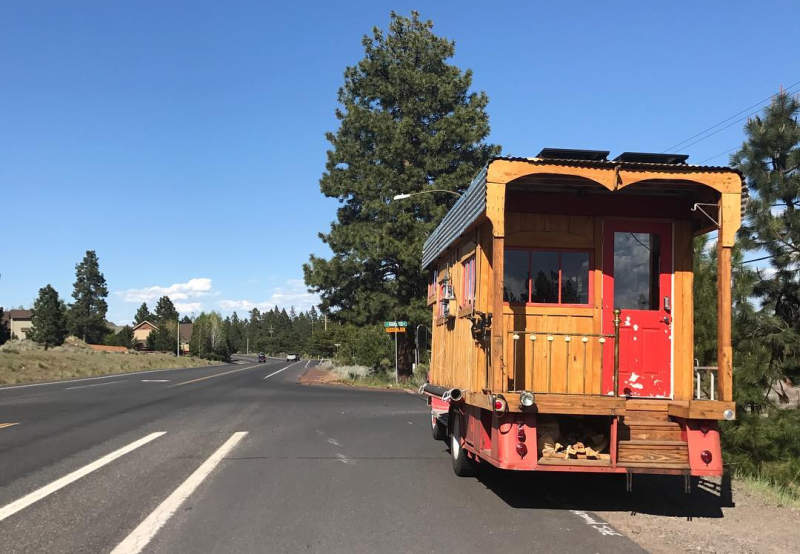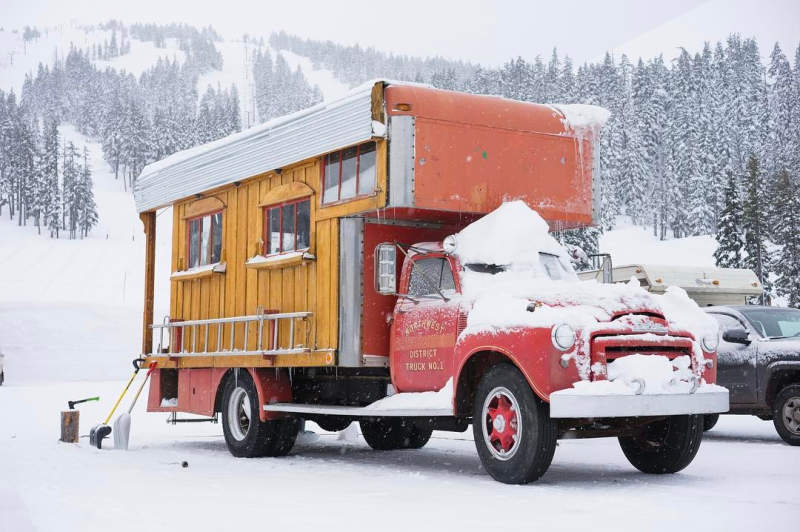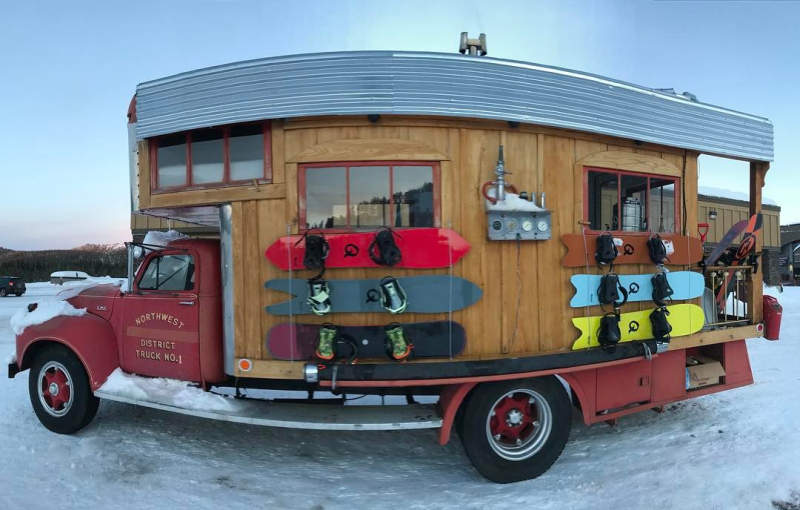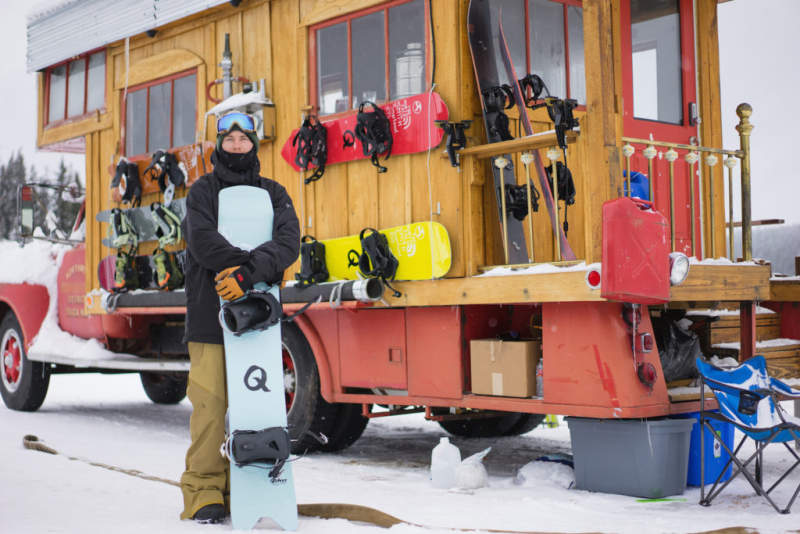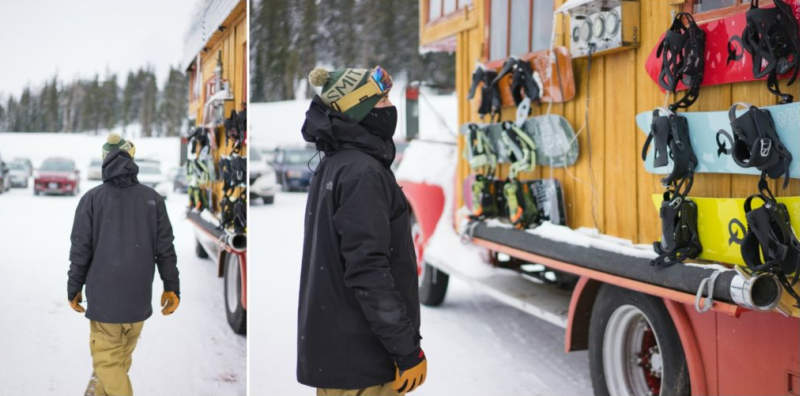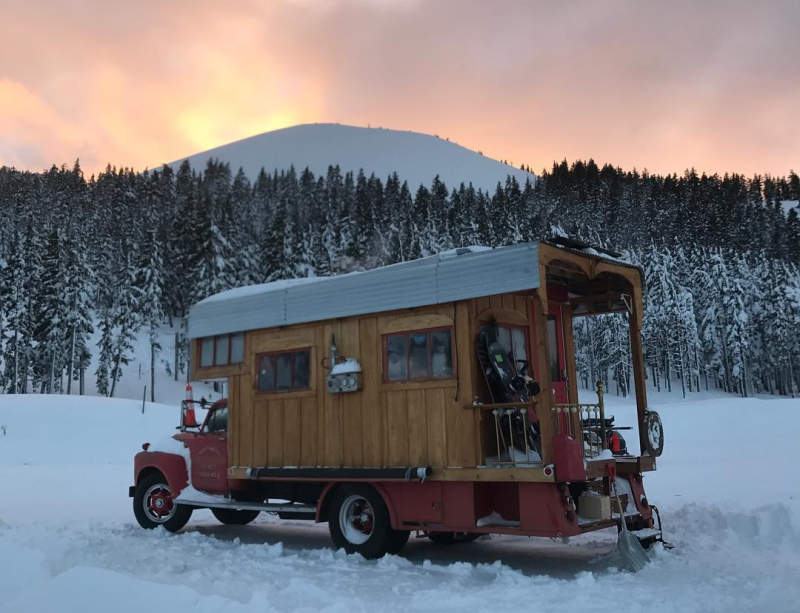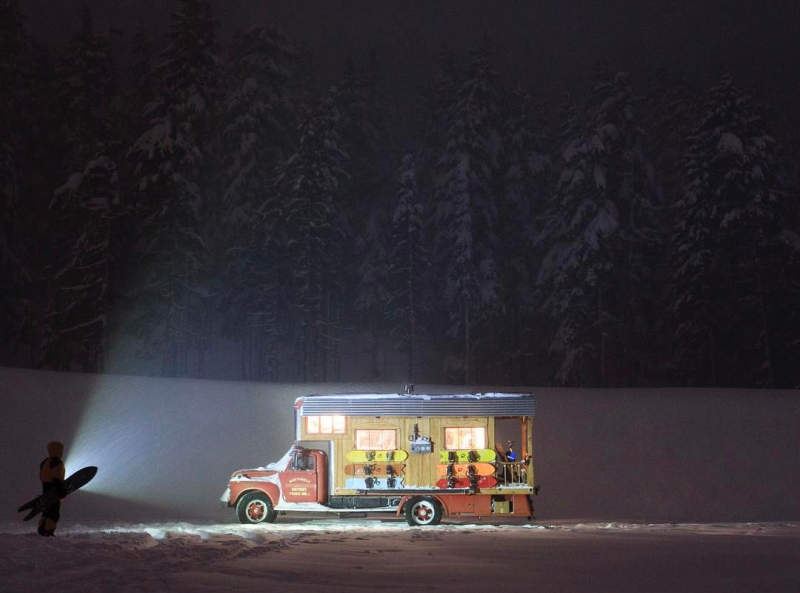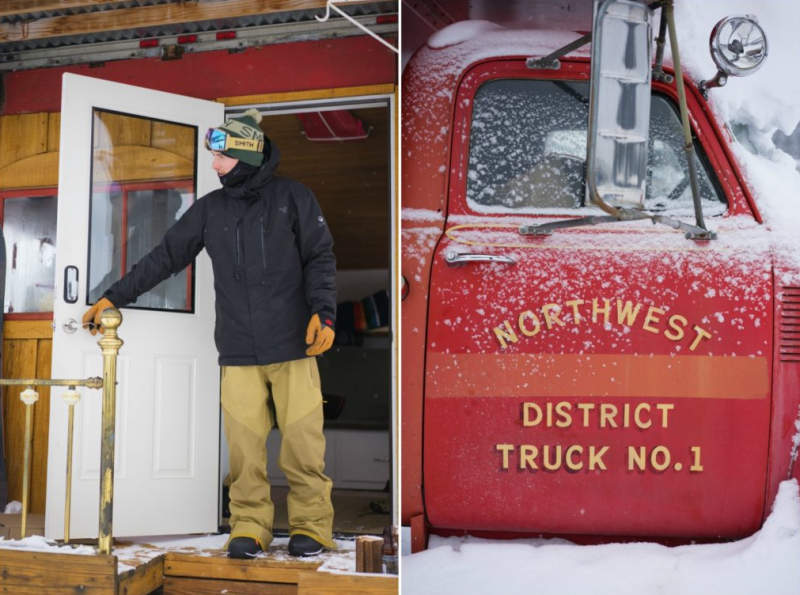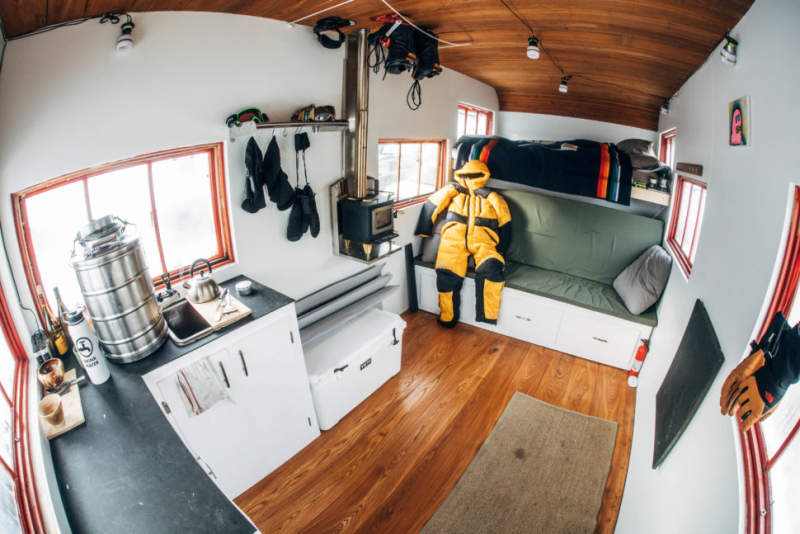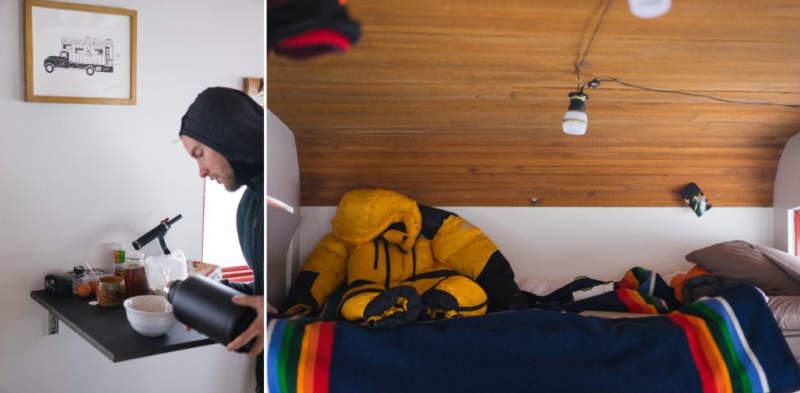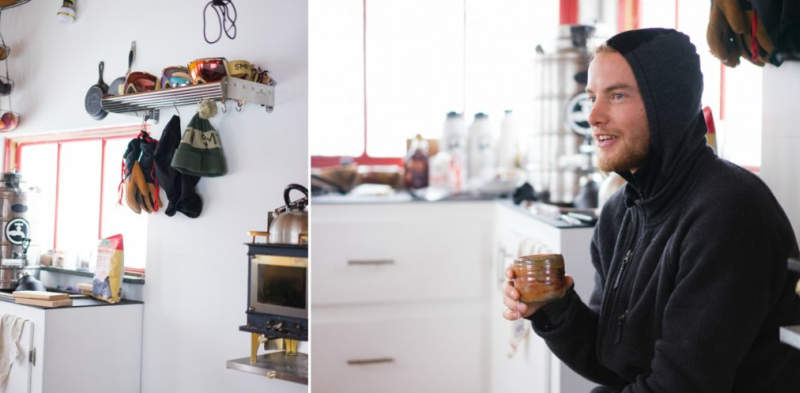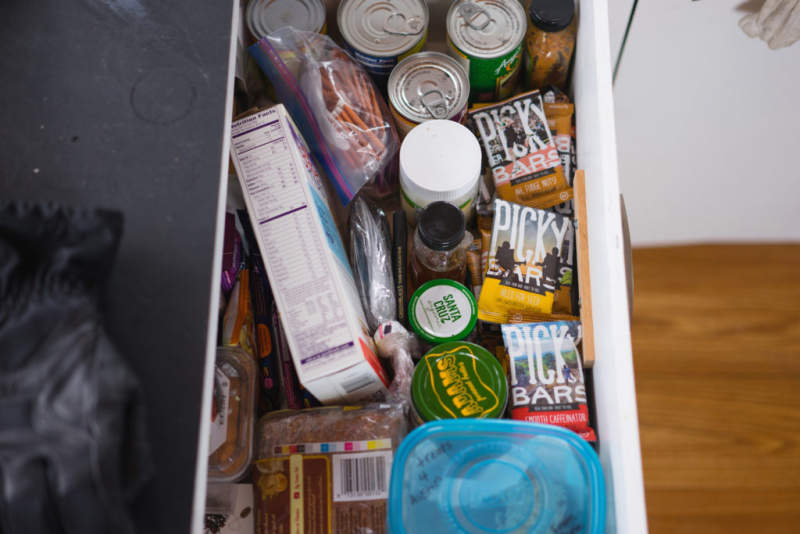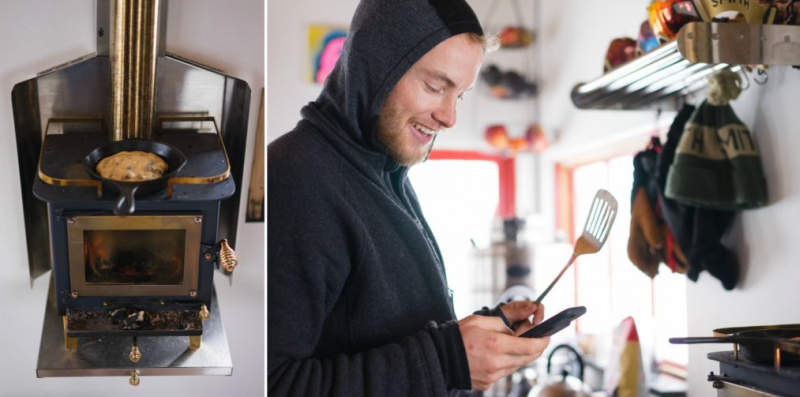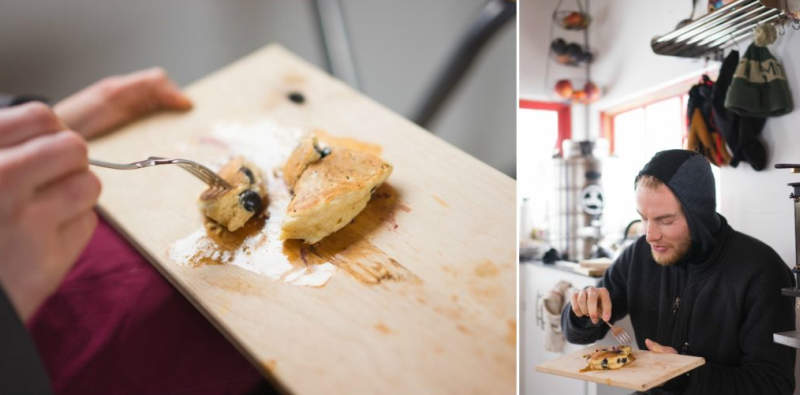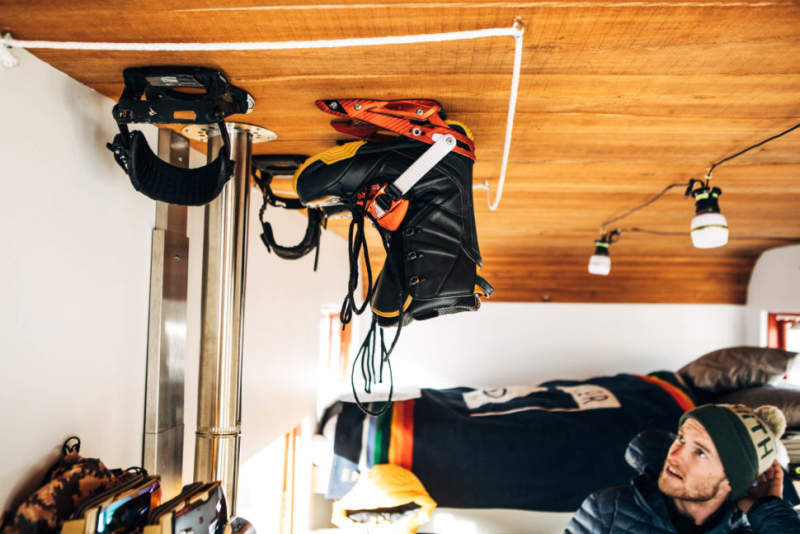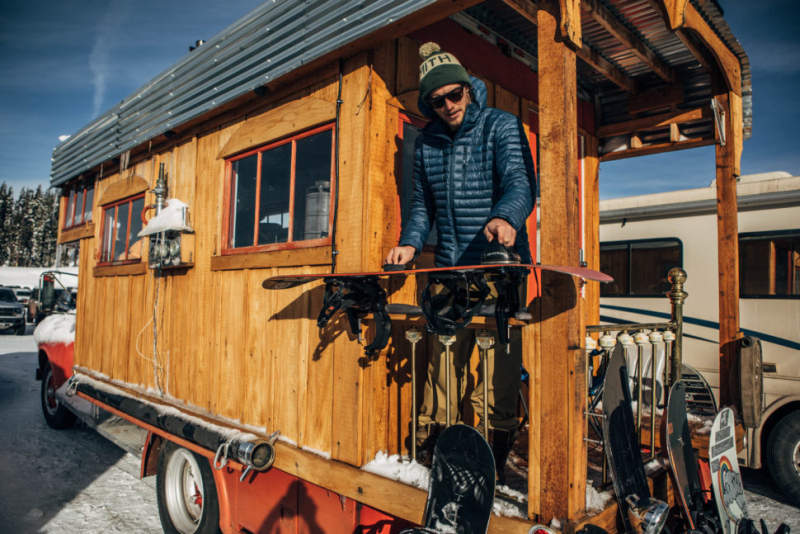 Via: GrindTV / Images: PickyBars