Netherlands-based rb73 makes industrial-style outdoor fireplaces from CorTen steel which is known for rugged, weathered texture and patina that beautifully darken to a golden brown color with time. The rusting process is different for each fireplace therefore every fireplace is unique.
Made by a team of professionals with a passion for wood stoves, the Quaruba outdoor fireplace is one of the best creations by the company made from 3mm CorTen steel. The Quaruba is available in L, XL and XXL models with L being the smallest.
This rectangular fireplace with square glass panel design has a slim exhaust pipe adding to its aesthetic. The fireplace can be assembled with one door to four glass panels which let you view the flames yet prevent smoke, sparks, and ash from filling the terrace.
The fireplace features one model with wheeled-base that can be moved around easily and another with storage space for firewood. The company also makes striking CorTen steel wood storage units.
Also Read: Andy Gage Carves Intricate Designs on Spherical Metal Fire Pits
The rb73 CorTen steel outdoor fireplaces are great to add heat and industrial essence to the outdoor space of a home. Price starts at €865 ($953) for the version with one glass panel. Head over to the official website for further details.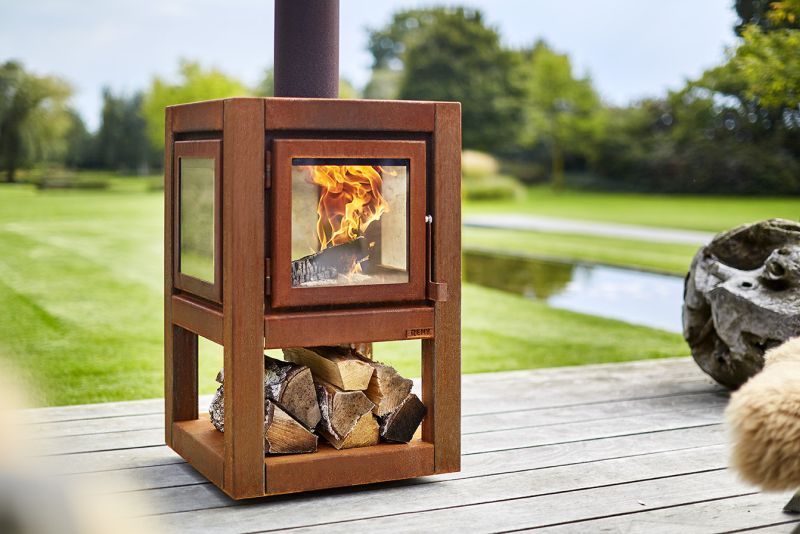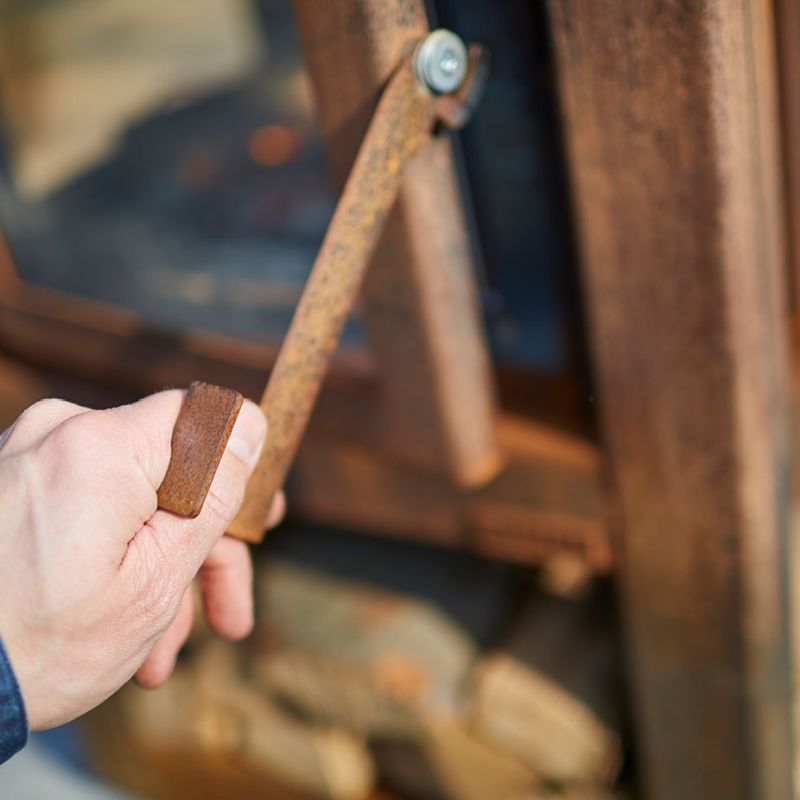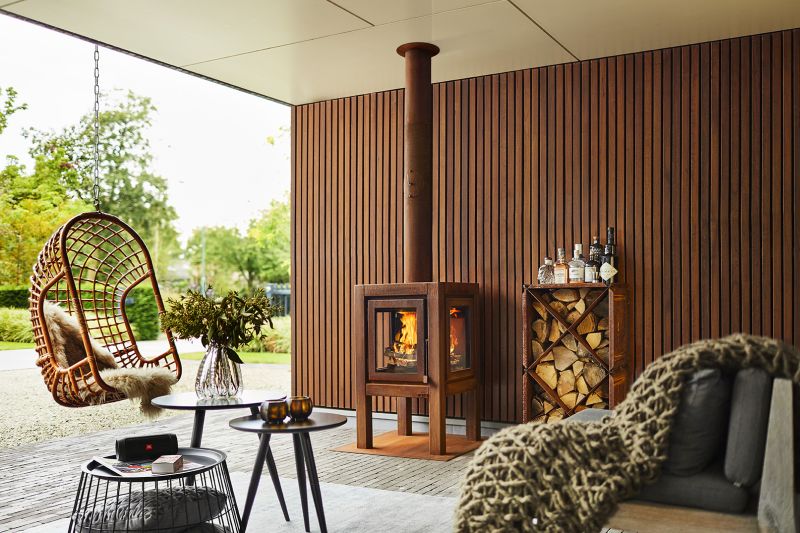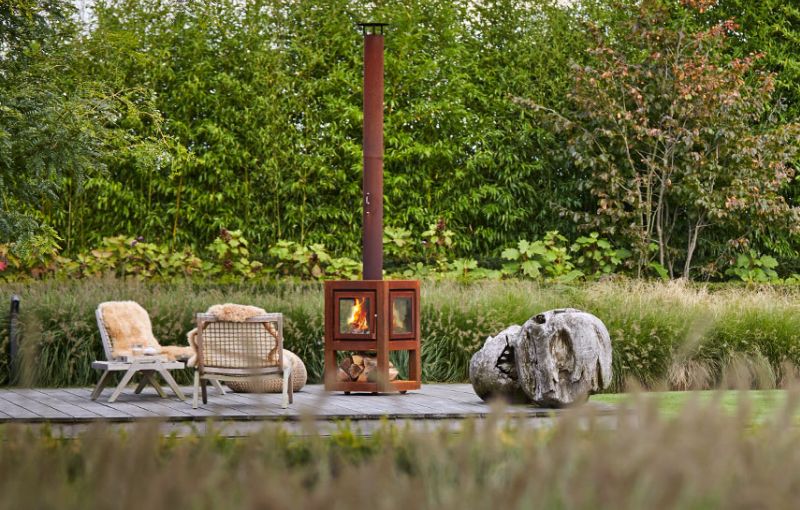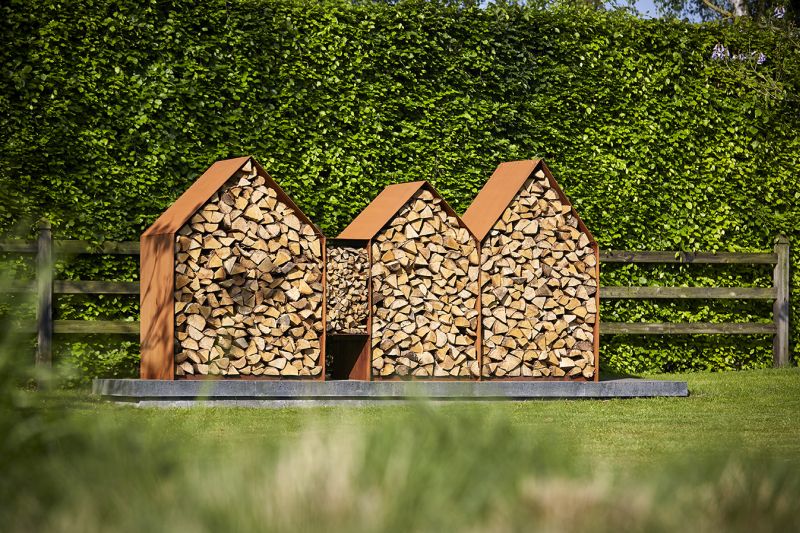 Special thanks to Raoul Bartholomeus for sharing the details and the photographs with us!