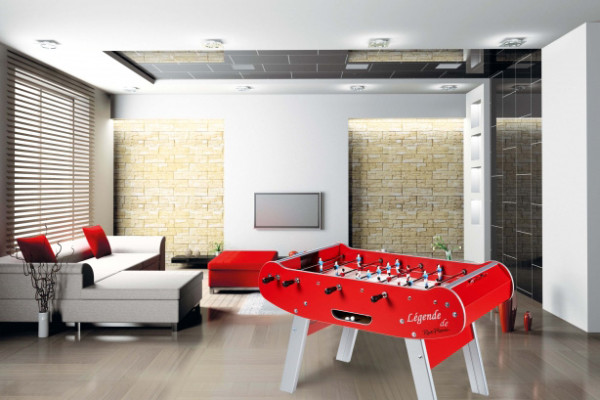 World's leading manufacturer of high quality football tables, Rene Pierre is celebrating Christmas and the wonders of Santa Claus by launching the Legende Special Edition Table Football Table. The cabinet of the table is marked with a dazzling 'Santa Red' color and the silver legs are designed to reflect Santa's long, flowing beard. The limited edition foosball table comes with a snow white play field and is a perfect playground for having fun and bringing families closer in the festival season.
The table comes with a strong base which guarantees high stability. The telescopic rods integrated with ergonomic handles and fitted with outer and inner auto-greased rings ensures fast and smooth action and very little or no maintenance. The hand painted metal players, solid cork footballs and linoleum play field brings great control, power and shooting precision to the game.
So, if you really want to spend your Christmas playing on this Legende Special Edition Table Football Table, you better hurry up because they may run out soon. The table is a limited edition of only 10 pieces and each comes with a price of $1936.
Via: PP