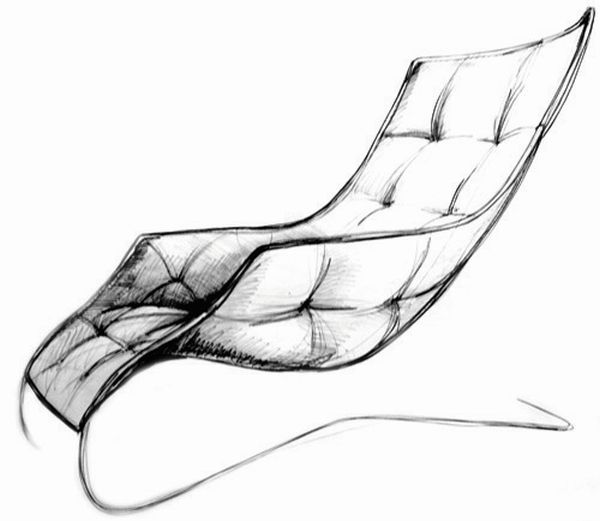 Conceptions inspired by automobiles are not necessarily unique in the vast realm of home based designs. However, most of them do belong to an exclusive club 'driven' by the sheer style quotient of the original vehicle. In this case, it is no different with the Maserati lounge chair by Zanotta. Inspired by the Italian manufactured Maserati Quattroporte, a luxury sedan, the furniture item is touted to follow the same design language of the famous automobile.
The design of the Maserati lounge chair is the fruit of the collaboration between Ludovica and Roberto Palomba. Defined by a dashing aerodynamic essence, the feel of the chair is remarkably heralded to follow the same soft texture of a racing driver's gloves. This endeavor of 'authenticity' was achieved by the external cover of Extra Zanotta leather (in dark gray variety), while complemented by an inner lining of nylon fabric. Structurally, the conception has an exquisite nickel-plated steel rod base, which is further finished in glossy black or chrome plated. And, finally, moving onto the seating component, it is padded by high-strength polyurethane, to replicate the effect of the car seat.
So, at the end of the day, it is about the focus on quality and aesthetics, the two design pillars of the original Maserati Quattroporte. And, as for aficionados who want to see something beyond the sketches, the Maserati lounge chair will be showcased in this year's Salone del Mobile, from 10th April  to 14th April.
Via: DesignerBlog