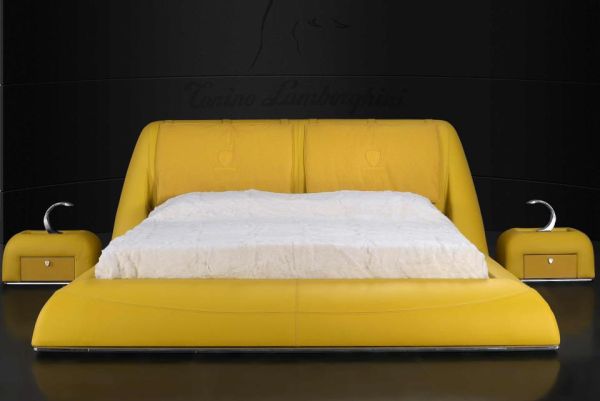 The dominance of the Italian exhibitions at the Milan held Salone del Mobile would obviously remain incomplete without any Tonino Lamborghini collection. And, to righteously fulfill that design void, the Lamborghini sub-brand has returned with a few flamboyant items of their own. To start off the proceedings, we first have the 'Best', a luxuriant bed component along with night tables, sideboard and a drawer chest (see above image). The bed draped in yellow leather cover, comprises of an orthopedic mattress and bull printed large pillows. The lower section seamlessly confronts the ground floor, thus maintaining an aesthetic altitude with the curvaceous side tables. Dimensions of the bed (in cm) – 250 x 256 x 110.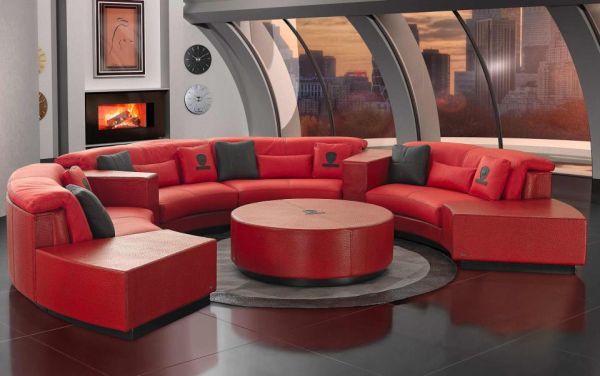 The second conception christened as 'Circuit', is a classy looking sofa set draped in gorgeous red leather and aptly shaped in a circular pattern. The sofa partially encloses a central round table which is appropriately upholstered in the aforementioned red scheme and marked with the famous bull logo. Dimensions (in cms) – 430 x 341 x 72 (H).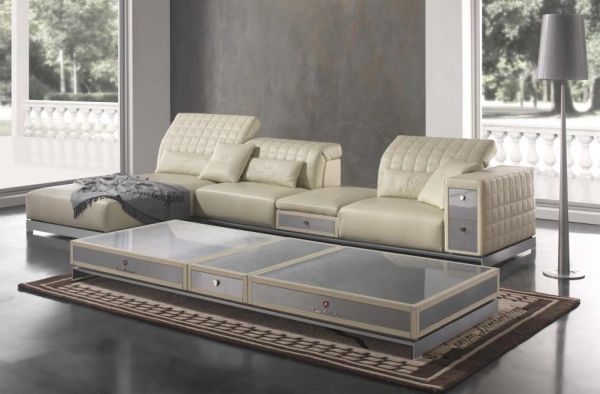 The third and the final conception is the 'Misano' sofa set with a dormeuse (a seat that can be used as a mattress) on the left flank, and an extended central table (with drawers) on the front end. Exhibiting a more linear approach,  the sofa and the cushions are both upholstered in elegant off-white leather. The central table along with its drawers are crafted from alutex fiber, thus complementing the lavishness of the whole scope. Dimensions of the sofa (in cm) – 375 x 210 x 77 (H).
Via: Lamborghini