Smithers of Stamford has been creating numerous original handmade furniture pieces for contemporary homes. But their latest work is an industrial coffee table that's made out of various upcycled parts from an old Massey Ferguson Tractor. The automotive furniture piece comprises authentic hood front and non-function headlights to give a realistic feel to the table design.
A thick glass tabletop completes the look of this salvaged coffee table while adding a touch of transparency to its design. This see-through glass allows homeowners and guests to have a clear view of rustic parts of the original parts of tractor beneath the glass top.
Massey Ferguson coffee table combines the powerful visual appeal and undeniable retro charm to generate buzz among your guests. The coffee table gives an impeccable vintage-themed look to any pub, restaurant or hotel. However, for adventure and automotive enthusiasts, it's going to be a one-of-a-kind piece of furniture for a home bar or living room.
Before this, we've featured upcycled Massey Ferguson tractor table along with matching stools. This table is perfect for a home bar, whereas the striking Massey Ferguson tractor coffee table by Smithers of Stamford is designed to be used as a coffee table.
You can purchase the handmade automotive coffee table from the Etsy shop for $1,240.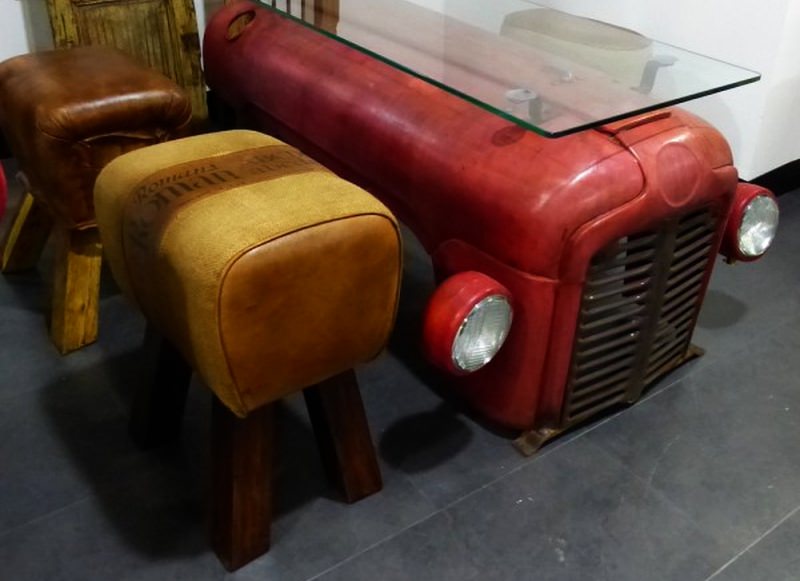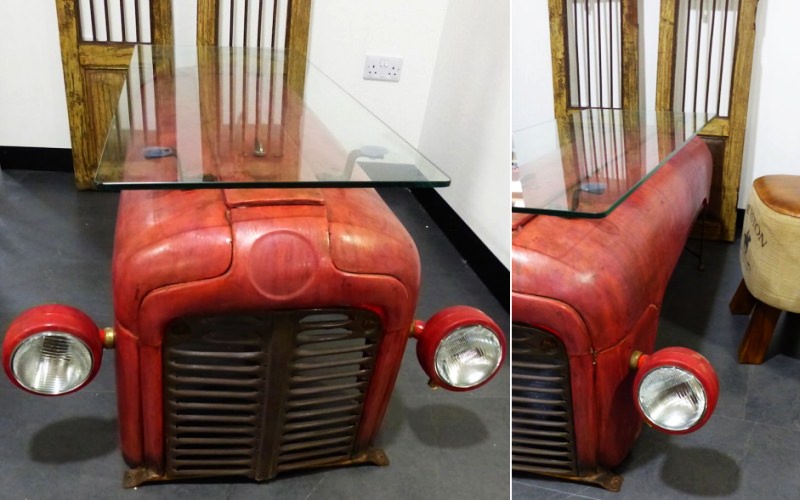 Via: Recyclart