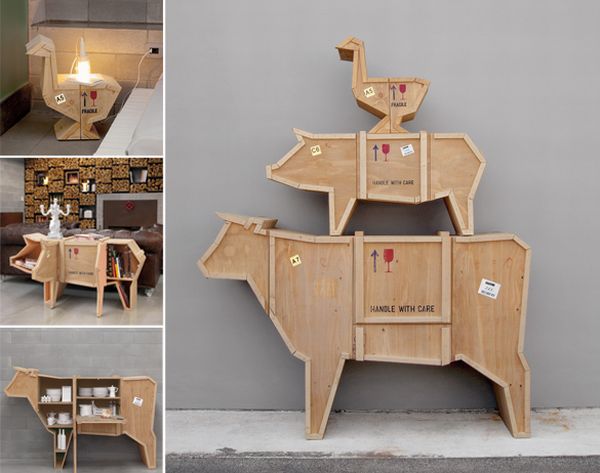 Creation knows no boundaries, whether its about planks of wood or packing crates, many designers have crafted beautiful furniture objects out of them all. Designer Marcantonio Raimondi Malbera is no different to creating furniture from shipping crates, yet his farmyard furniture is quite different from the ordinary. Christened 'Sending animals', this is a collection of unusual furniture that is sold under the brand name Seletti (Italian Furniture Brand) and are structured like farm animals.
The inspiration behind this collection comes from the absurd idea of transporting or shipping of actual animals from one place or another. To create these extraordinary furniture items, the designer has used the same way that are used to produce shipping crates. Each furniture piece represents a farmyard animal and each of the animals has different sections reminding of the diagrammatic representation of different cuts of meat of that particular animal.
The furniture collection includes:
1. SELETTI SENDING COW SIDEBOARD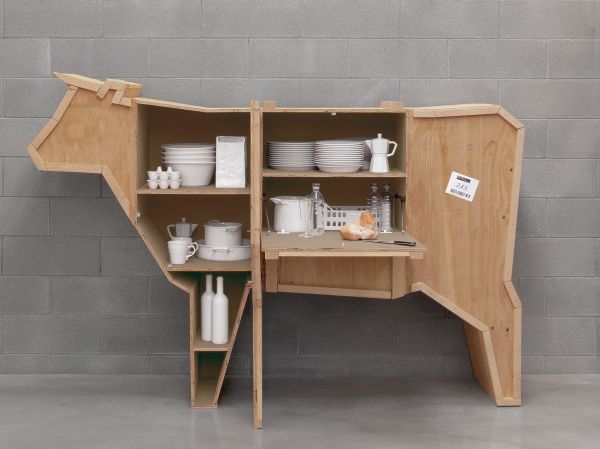 The Seletti Sending Cow Sideboard is a sideboard in the shape of a cow, which when placed in your living room is sure to seek the attention of your guests. This extravagant piece of furniture provides you an adequate storage area. It has four different doors that provide room for storing different objects. Its dimensions are 225cm L x 58cm D x 151cm H and it is priced at £3745.
2. SENDING GOOSE LAMP TABLE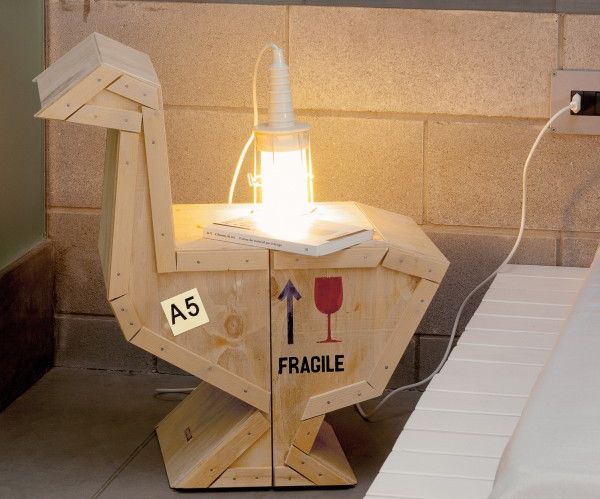 This unique Sending Goose Lamp table is perfect to be used as a bedside table. The table features two small pull out drawers to store small objects. It measures as 65cm L x 38.5cm W x 66cm H and costs £512.
3. SENDING PIG CONSOLE TABLE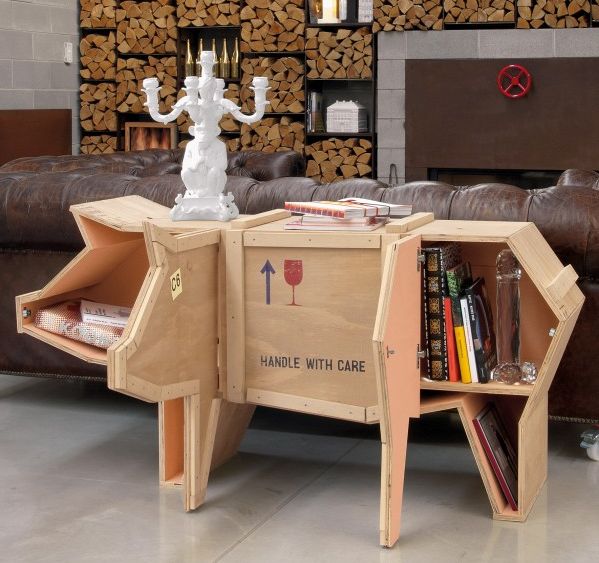 With this Pig shaped Table, add a natural appeal to your living room. The Pig Console Table offers three compartments for storing a range of objects and home accessories. The dimensions of this beautiful furniture items are 150cm L x 44cm W x 76cm H and it is available for £1192.
Via: DeSpoke